Marcelo Wallau, Forage Extension Specialist, and Ashely Kuhn, Extension Program Specialist
The Top Rancher Challenge is an initiative of the UF/IFAS Livestock and Forage Extension Teams, and 4-H. The program debuted in 2022. The challenge is a fun way to engage with ranchers attending the trade-show at the Florida Cattlemen's Association Convention. The idea behind the challenge is to evaluate general and technical knowledge of the participants relating to managing a cattle operation in Florida. From soils to environment, from reproduction to marketing, the questions explore a variety of topics frequently addressed through extension events and/or publications (Ask IFAS). Youth also had an opportunity to participate in 2023.  The Top Youth Rancher, supported by 4-H, was open to youth between 5 and 18 years old. Both contest featured awesome prizes: both Top Rancher and Top Youth Rancher won a belt buckle, and the top 10 for each category also won prizes. Our winners this year were Wes Williamson, from Okeechobee County for the Top Rancher, and Braxton Lewis, also from Okeechobee County for the Top Youth Rancher.
–
This year's challenge by the numbers: there were 144 participants in the Top Rancher Challenge, representing 40 different counties in Florida, plus six other states. Hardee, Marion and Polk counties had the most participants. The average percentage of correct answers was 49%, with the top score of 82%. The Youth Challenge had 54 participants, where 57% were members of 4-H clubs, and 25% participated in FFA. Respondents were mostly from Hardee (5), Okeechobee (4) and Polk (4), but overall represented 24 counties in Florida, with 3 from Georgia and Tennessee. The average percentage of correct answers was 45%, with the top score of 87%.
Games are great educational tools and capitalize on our innate drive for challenge and competition. The greatest part was the interaction with ranchers after the quiz was taken. Many were asking about the questions, commenting that taking the quiz made them think about issues and misconceptions, and hopefully sparking some ideas for change. Beyond that, it also serves as a tool for assessing knowledge needs that can be the focus of future extension work. Here, we want to share some of the responses to questions that were most missed, along with comments and sources of information for further reading. We would love to hear more from the participants. Please reach out to us via email, at forages@ifas.ufl.edu, or by contacting your local extension agent for more information on the challenge and questions.
Responses and information from the Top Rancher and Top Youth Rancher Challenges can be found below, or by using the links to printer friendly files.
–
–
–

–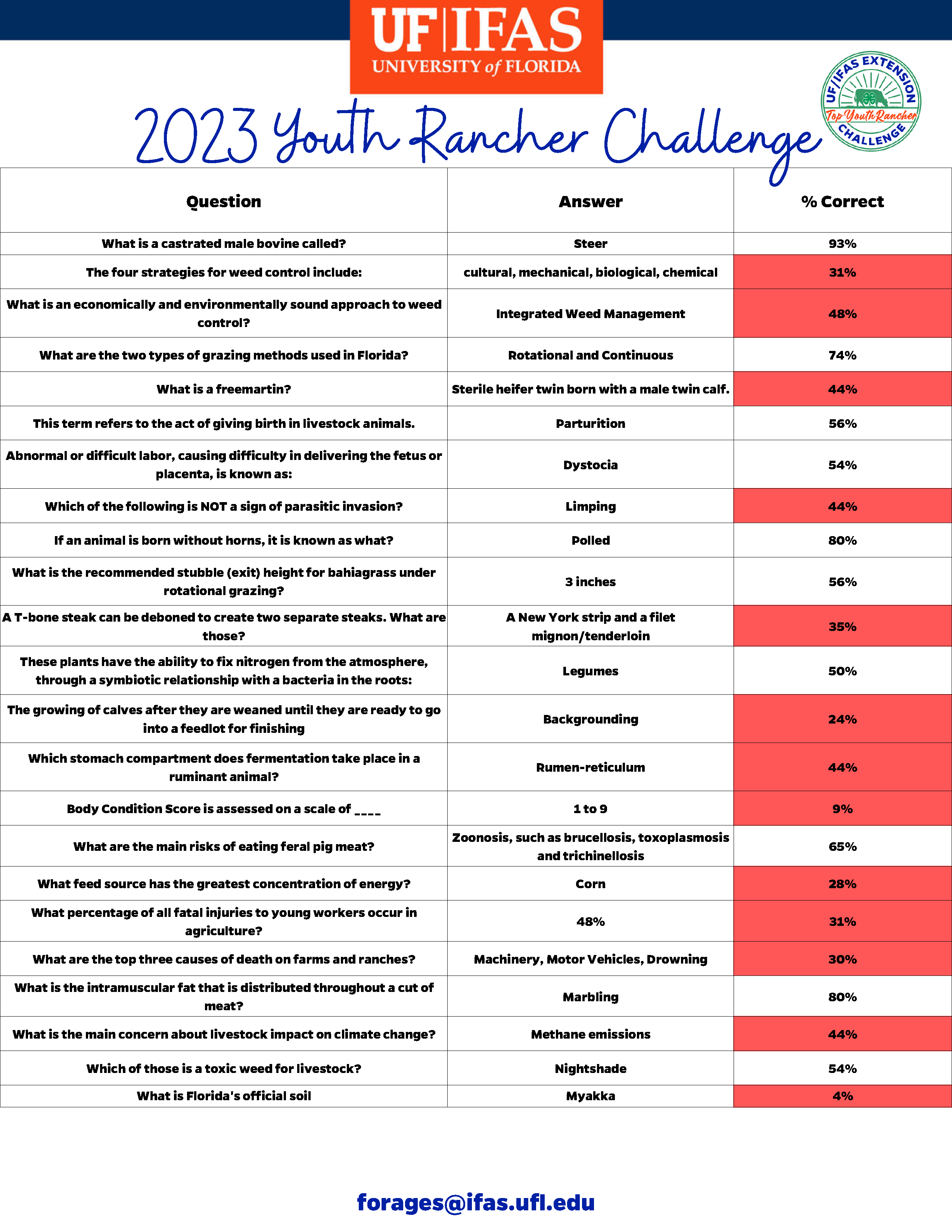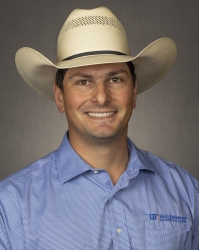 Latest posts by Marcelo Wallau
(see all)