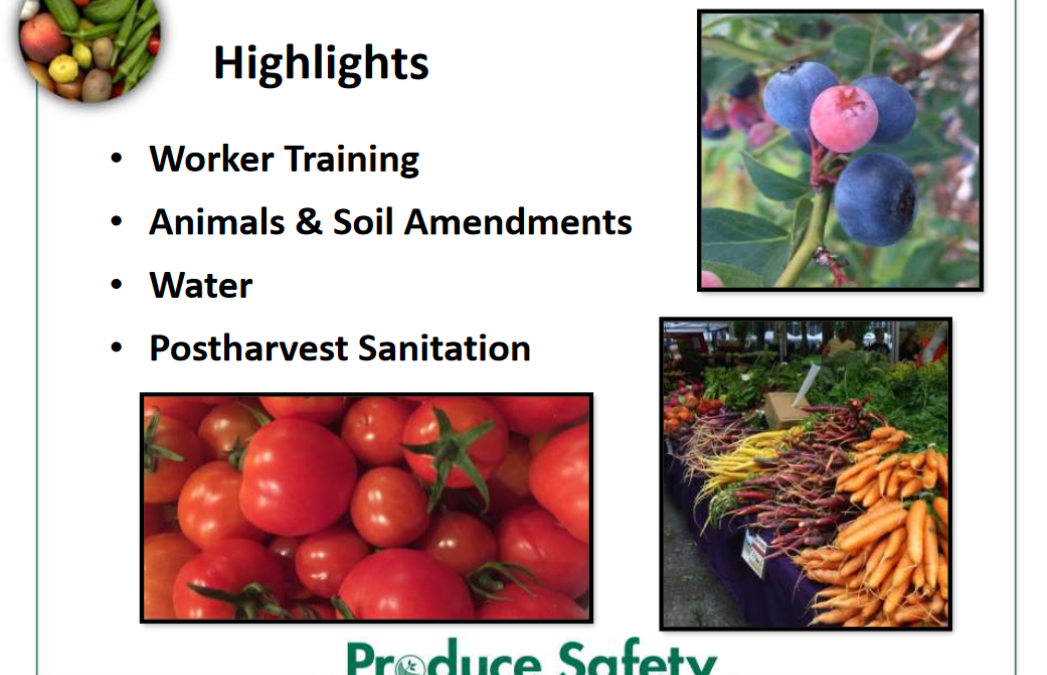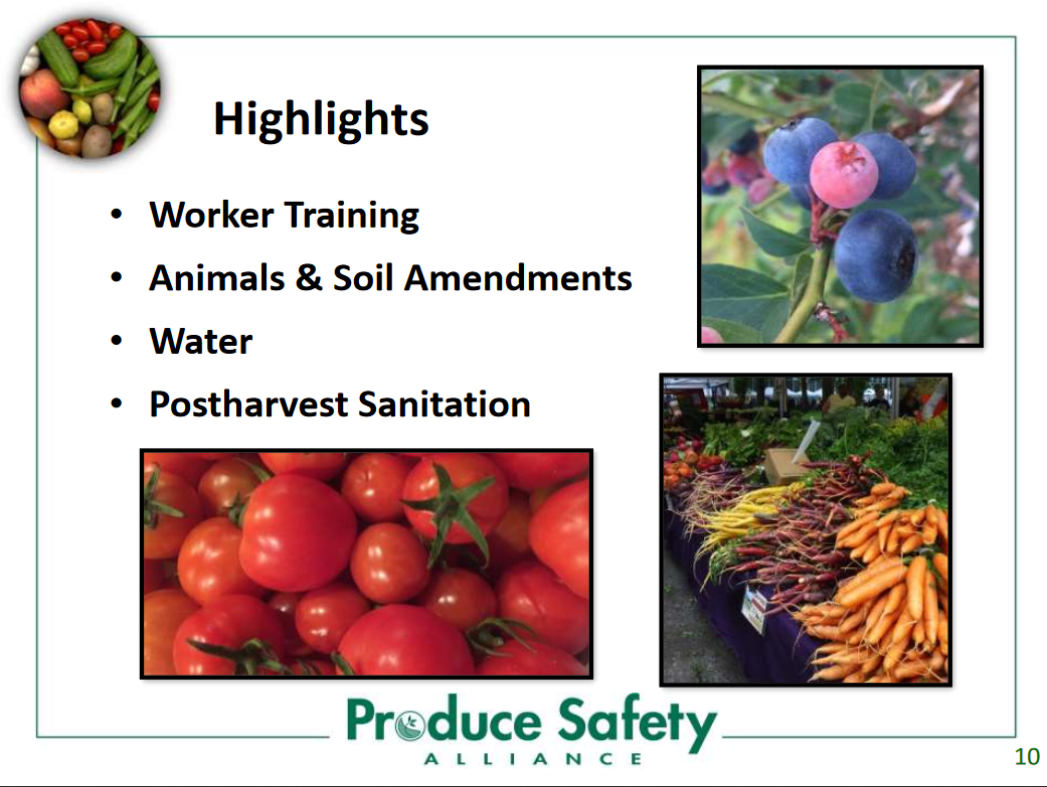 A Produce Safety Alliance (PSA) Grower Training is scheduled for Wednesday, January 23 at the Escambia County Extension Office in Cantonment, FL.  The PSA Grower Training curriculum is approved by the FDA to meet the requirements of the Food Safety Modernization Act (FSMA) Produce Safety Rule.
Who Should Attend? – Fruit and vegetable growers with farms that have an annual value of produce sold (based on a three year average) of $25,000 (adjusted for inflation) or more.
Benefits to Attending – The course will cover the requirements of the FSMA produce safety rule.  It will also cover key Good Agricultural Practices (GAPs) and Standard Operating Procedures (SOPs) that are necessary in a farm food safety plan.
Cost to Attend – The fee for the training is $25 for farmers and government/university employees ($125 for all others).  For general registration questions contact Jessica Lepper at jal20xox@ufl.edu.  Participation for the entire training is required for the certificate.  Training materials and certificate are funded through the Florida Department of Agriculture and Consumer Services (FAIN #U18FD005909).
Registration
Registration Deadline is January 17, 2019
PSA TRAINING AGENDA
8:30 Registration and Refreshments
9:00 Welcome and Introductions
9:15 Module 1: Introduction to Produce Safety
10:00 Module 2: Worker Health, Hygiene, and Training
11:00 Break
11:15 Module 3: Soil Amendments
12:00 Module 4: Wildlife, Domesticated Animals, and Land Use
12:45 Lunch
1:30 Module 5: Agricultural Water Part 1: Production Water
2:15 Part 2: Postharvest Water
3:15 Break
3:30 Module 6: Postharvest Handling and Sanitation
4:30 Module 7: How to Develop a Farm Food Safety Plan
5:00 Final Questions and Evaluations