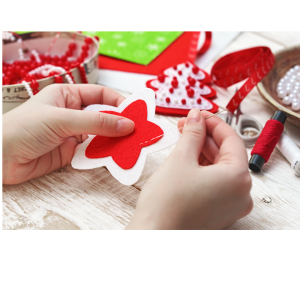 While the holiday season can be a wonderful time, it can also be busy and stressful. We have several tools and ideas to help you be stress-free this year so you can fully enjoy your time with family and friends. Below are quick links to some of our most read and rated articles. Hopefully one or two of these will be just what you need this time of year!
Holiday Savings
Managing the Holidays without Breaking the Bank– this article includes five practical strategies, and even includes step-by-step directions for some homemade gifts.
Christmas Memories Gifts in a Jar– Make memories with your kids or grandkids (and save some money) by crafting gifts in a jar. This article includes some creative ideas and step-by-step instructions
Holiday Health (Physical & Mental)
Three ways to Incorporate Mindfulness During the Holidays– this article shares three steps to using mindfulness as a way to mitigate the stress of the season.
Handling the Holiday Blues– The holidays can be hard- especially if you are experiencing loss. If you or a loved one has the Holiday Blues, this article has eight helpful tips to make this time a little bit easier.
Healthy Holiday Meals– This article includes ideas for making your favorite holiday dishes a little healthier.
Holiday Fun
Including Youth in Holiday Traditions– some great ideas for sharing your favorite holiday traditions with youth (or creating new ones)
Pin a Holiday Memory with Homemade Magnets– this article gives step-by-step instructions on creating magnets to represent your favorite holiday memories (past and present).
Latest posts by Heather Kent
(see all)