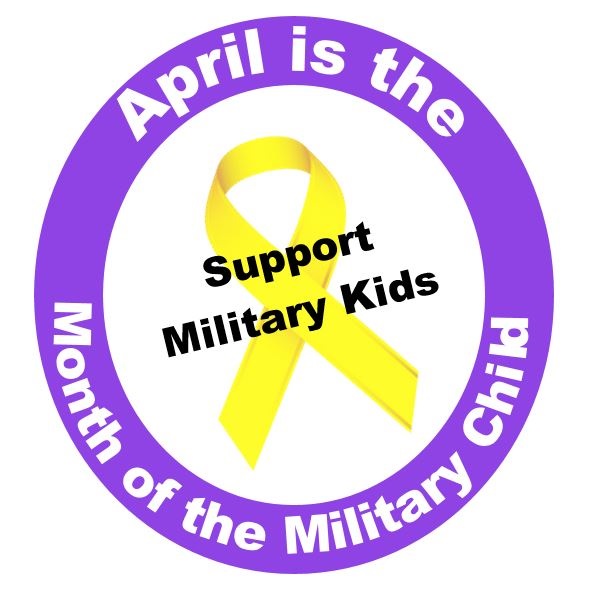 Most people think of the color green when they think of 4-H, but on Friday, April 17, 2020, 4-H youth and volunteers in Florida will Purple Up! for Military Kids. They will be sporting the color purple to show support for our military families.
April was designated as the month of the military child in 1986. We use this month as an opportunity to recognize military kids for their bravery, sacrifices, and service. Purple Up! Day is a chance to show your support and celebrate our young heroes!  By wearing purple and sharing in a visible way, you are showing support and thanking military children for their strength and sacrifices. Why purple? Purple is the color that symbolizes all branches of the military, as it is the combination of Army green, Coast Guard blue, Air Force blue, Marine red and Navy blue.
This year, there are many changes to the way we do business, but we need to continue to show support for our military families. We've made it easy to participate in Purple Up! Day even from your own home.  Simply wear purple and take photos.  Attend the UF/IFAS Extension Bay County's virtual Facebook event. Post on the event page to show how you are celebrating Purple Up! Day. #fl4h, #purpleup. If you can't join us, then do your own purple up celebration and share it during the month of April.
Did you know…Florida has the fifth highest number of school-age military children in the country according to the Department of Defense Manpower Data Center. We also have over 50,000 active and reserve military members whose families worry that they are in harm's way when they deploy.
Military youth have unique challenges. Imagine how you would feel about having long and repeated separations from your parent or having them miss important events like birthdays, holidays, and school events. How would you feel about frequent relocations/moves, having to make new friends, get familiar with new schools, and find new 4-H clubs and teams to join? These are just a few common experiences for military youth!
Many military children take these changes in stride, but it is also hard – having to rebuild their world every time they move. UF/IFAS Extension and 4-H are proud to be a part of the military family working with youth centers across the nation to have some consistency for youth in these situations.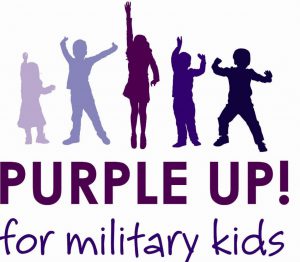 So, be creative….the goal is for military youth to see the support! If you don't have or own a purple shirt, wear a purple ribbon, tie, headband etc. Just show your support and let our military youth know we care about them! Can't make the Purple Up! date? Then do something another day in April, the Month of the Military Child! Remember, please take pictures of yourself/family wearing purple and share them on our Facebook event using #fl4h, #purpleup, #monthofmilitarychild. This allows us to collectively honor military children and their families and reach our goal of letting military youth see the support of their community and thank them for their commitment and sacrifice.
For more information on Purple Up!, or about the 4-H opportunities available in your county, please contact your local UF IFAS County Extension Office, or visit http://florida4h.org.  4-H is one of the nation's most diverse organizations and includes people from all economic, racial, social, political, and geographic categories. There are no barriers to participation by any young person. Participants are given the opportunity to engage in activities that hold their personal interest, while being guided by adult volunteers.
By Paula Davis, Jennifer Sims, and Janet Psikogios