I've heard it said there's no such thing as a vegetable that grows fast, tastes good, and is cheap….well they must not have considered the radish!
If a fast growing, quick producing vegetable is desired, nothing is better than a radish. Radishes can develop from seed to mature root in 20-30 days, and can be planted any time between September and March. The cooler months of October to February are ideal if you prefer a mild tasting radish. When grown in the cooler temperatures of fall and winter, radishes tend not to develop that characteristic "hot" flavor.
Radishes should be direct seeded in the garden at a depth of 0.25 inches. They should be seeded 1 inch apart, with rows 6 inches apart. It is important they not be crowded since the edible root portion will not form properly unless the plants are given plenty of space. Once plants emerge, thin them to about 3 inches apart.
At planting, plenty or organic matter and/or fertilizer should be broadcast on the row.  On a per acre basis, 50 pounds of nitrogen and 100 pounds each of phosphorus and potassium should be applied (if soil test indicates the need). Avoid fertilizing once the seeds have germinated. Make sure to provide uniform irrigation and a weed free environment.
Harvest should take place when the radishes are mature (20-30 days), but still fairly young to ensure a mild tasting crop.
Recommended varieties for commercial production: (Source: Vegetable Production Handbook for Florida 2015-2016)
Escala F1 – "Round roots with fine and strong foliage in difficult climates, red, very uniform in shape and size, medium top size."
Fuego – "Oval-round, deep scarlet red roots, tops medium-short. Resistant to Fusarium osysporum, Tolerant to black root and Rhizoctonia scurf."
Red Castle – "Globe, deep red, medium top size, matures in 25-28 days, very uniform root size and shape, medium upright tops, use for bunching, cello, slicing, excellent fresh quality with white interior, field tolerance to pithing."
Red Satin F1 – "Globe, glossy red, medium top size, matures in 26-30 days, very uniform root size and shape, crisp flesh, excellent field holding ability with thick cuticle, medium tops, and field tolerance to pithing."
Red Silk – "Open pollinated, globe, red , medium top size, silky smooth shoulders, matures in 26-30 days, use for bunching and excellent flesh quality with white interior. Highly adaptable to muck and similar Florida growing conditions with low pH soils. Resistant to pithing, intermediate resistance to black root, Fusarium, clubroots and Rhizoctonia."
Rudi- "Round roots, red, sturdy dark green foliage, slow to turn 'pithy', adaptable to difficult weather or climates very well."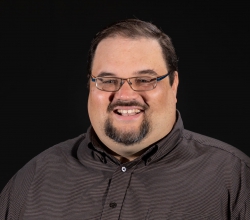 Latest posts by Matthew Orwat
(see all)