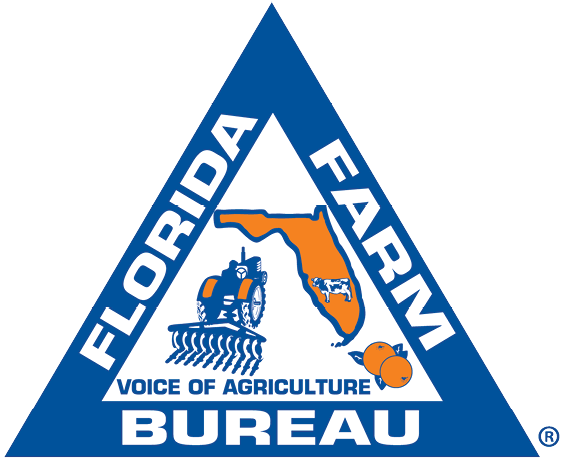 During the Legislative Session, Florida Farm Bureau worked with Senator George Gainer and the other members of the Panhandle delegation to secure tax relief for farmers who were impacted by Hurricane Michael. There are several items that may be helpful to you, but the primary one may require your timely attention.
If you experienced damage to agricultural buildings or fencing, you are eligible to get a sales tax rebate for the materials used to repair or replace what was damaged.  This rebate program is for materials purchased between October 11, 2018 and June 30, 2019.
The Department of Revenue will be developing the specific requirements and paperwork for the program soon.  But it is important that farmers are prepared to take full advantage of this program.  More specific information will be avialable soon, but for now, here are some things to keep in mind:
You will need proof of purchase (invoice, receipts, etc) that shows the Florida sales tax paid, the date of the purchase and the name and address of the dealer from whom the materials were purchased.
The purchases will have to be made between October 11, 2018 and June 30, 2019.  So you still have time to make some purchases that will be eligible.  (Note: next session, Farm bureau will be working to retroactively extend this program, so if you make purchases after June 30, save the proof of purchase so you can potentially receive this rebate again next year.)
You will need to be able to identify a physical address where the materials were or will be used.
In order to qualify, the materials must be used on land that is classified as agricultural land.
Further details will be coming soon. If you have any questions please contact Adam Basford  at 850-222-2557
Editors Note:  There will be a meeting hosted by UF/IFAS Extension and and Florida Farm Bureau on Wednesday May 22 at 7:00 PM Central time to explain the Disaster Bridge Loan Program, and the Sales Tax Refund Program. Representatives from the Florida Department of Economic Opportunity (FDEO) will answer questions about these disaster bridge loans, and representatives for the Florida Department of Revenue (FDR) will answer questions about the sale tax refunds.  The meeting will be held at the Jackson County Extension Office, 2741 Penn Ave. Marianna, Florida.  For more more information on this event, contact the Jackson Extension Office – 850-482-9620
Latest posts by Doug Mayo
(see all)