Pond owners and aquaculture producers rely heavily on Cooperative Extension Specialists for information to effectively control aquatic weeds. Alabama Cooperative Extension, the National Aquaculture Association, and the US Aquaculture Society are partnering to offer and Aquatic Weed Control Webinar on March 20, 2020. The webinar starts at 1:00 PM CDT. Participants must pre-register at this site: https://tinyurl.com/USAS-Aquatic-Weed-Control
Dr. Rusty Wright will step through the basic approaches of weed control including identifying types of weeds, preventing them from becoming a problem, biological control, and if all else fails proper use of herbicides and algaecides. Using an integrated weed control strategy will help effectively control aquatic weeds safely at the lowest cost.
Rusty Wright grew up in western North Carolina where he also earned his bachelor's degree in biology from the University of North Carolina – Asheville. He completed a Masters in Zoology from NC State and a PhD from the University of Wisconsin –Madison. After a post-doctoral stint at "The" Ohio State University, Rusty joined the Auburn University faculty in the School of Fisheries, Aquaculture, and Aquatic Sciences in 1997. Rusty is an Associate Professor and Extension Specialist and has done research and extension work in nearly all types aquatic systems from coastal waters to small streams and ponds. As an Extension Specialist, Rusty has a broad program but works heavily on pond management helping folks improve the quality of their pond
experience.
To participate in this webinar, you must follow this REGISTRATION link. For more information, contact Walton/Okaloosa County Agent, Laura Tiu at (850) 892-8172.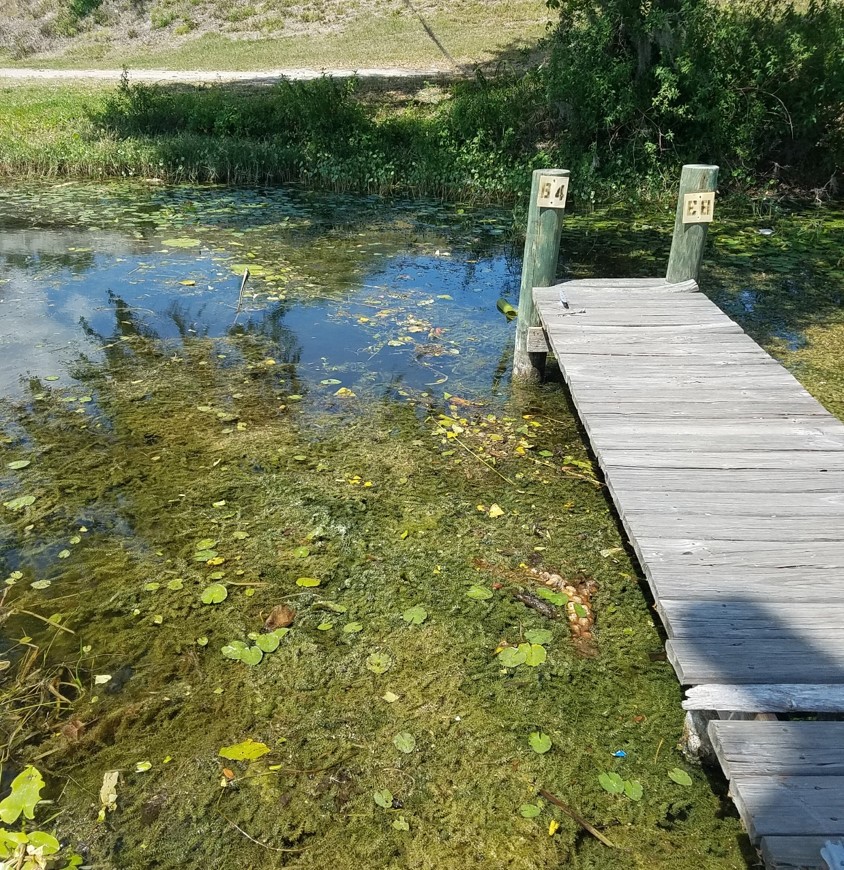 Latest posts by Libbie Johnson
(see all)