Are you wondering how UF/IFAS Extension agents will provide our county crop production updates, or how you will earn Continuing Education Units (CEUs) from FDACS in 2021?
Due to the current health restrictions, the Panhandle Row Crop Team is moving forward with virtual spring meetings. The Panhandle Row Crop Update Series will be held via Zoom,  through the month of February. We understand this virtual method may have some growing pains, but this series will allow everyone to remain safe while gaining the most up-to-date crop information and still earning their needed CEUs to maintain restricted applicator licenses.
–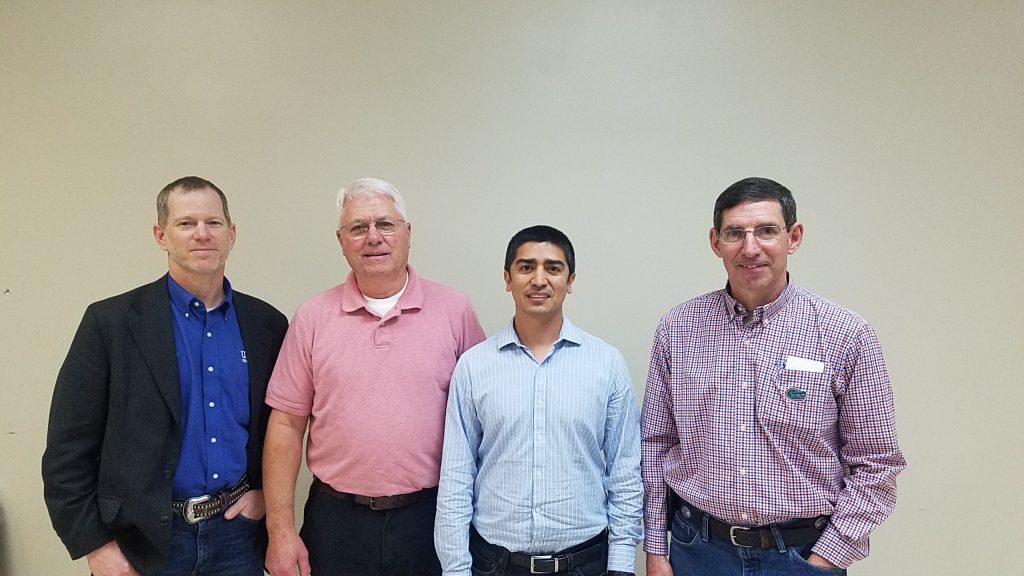 Some may say, "Oh this is going to be SO boring?"  
I am here to say that our Row Crops team has done everything we could to make this series interesting. We have scheduled speakers from the University of Florida, Auburn University, and the University of Georgia to offer specialized, detailed, and relatively short presentations based on their areas of expertise. In addition, the speakers will answer your questions during the zoom sessions, so it will still be live and interactive.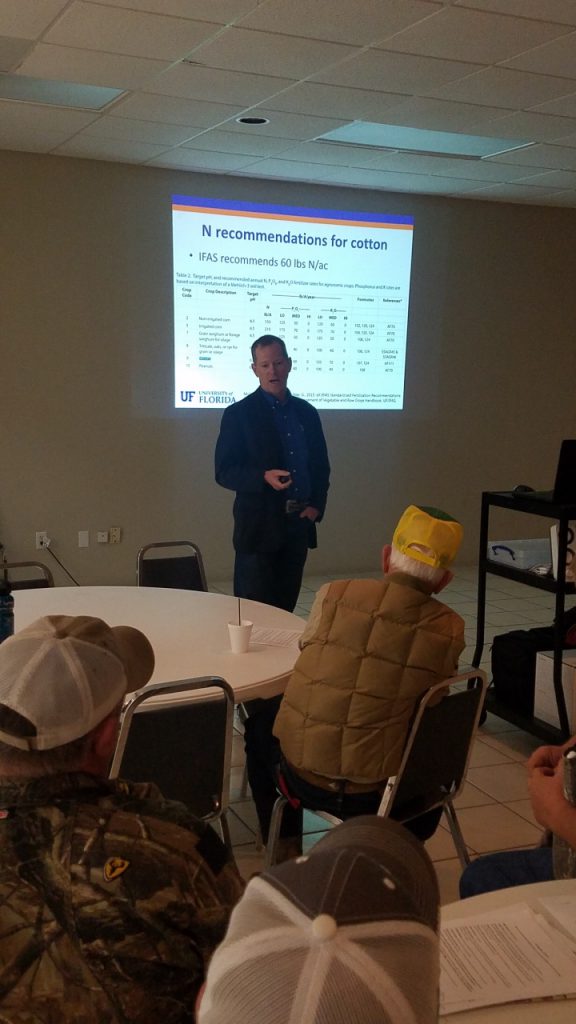 You may wonder how FDACS will allow you to get CEUs through online training?
Don't waste another thought on this. When you register for the series you will provide your pesticide license number. Then during each class you will answer a few poll questions. Completing these two, simple steps will enable you to earn both category and CORE CEUs. That's right- CORE POINTS! If you provide a license number at registration and participate in the polls, Extension staff will enter your CEUs directly into the FDACS website. You will not receive a hard copy CEU form unless you request one (and answer the poll questions during the classes your register for).
–
You may be thinking that you will be stuck in an 8-hour class and fall asleep trying to learn something?
Stop that negative thinking! It will be 4 separate classes, so you can participate in the ones that interest you and still get the CEUs you need.
–
We are still working on putting the final touches on all of the details, but next week's Panhandle Ag will have information on how to register for each class. Each class will be offered via Zoom and will start at 8:30 central / 9:30 eastern and will last about 2 and a half hours (more or less). You can start registering NEXT WEEK when the January 15th edition of Panhandle Ag e-News comes out. The webinar series will be as follows:
February 3: Cotton 
February 9: Peanuts
February 17: Soybeans and Corn
February 24: Precision Agriculture
–
We know you are interested in being updated with the newest crop information and maintaining your pesticide license, so we are diligently working on this series to meet those needs. Look for registration details on January 15th. If you need more information, please feel free to contact any of the following agents:
–
Latest posts by Libbie Johnson
(see all)