–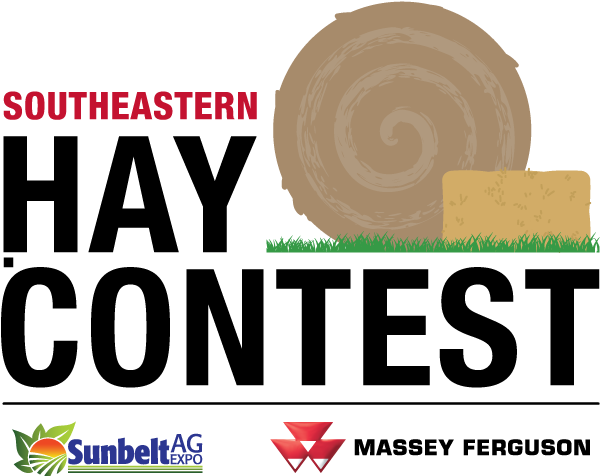 This year, we are excited to welcome back the Southeastern Hay Contest to the Sunbelt Ag Expo. A tradition since 2004, The Southeastern Hay Contest has been keeping hay growers striving for the best for over a decade. Those interested in hay production make up one of the largest attendee groups at the Expo. The recognition of those that are the best in the industry is a highlight event at the show each year.
The Southeastern Hay Contest spotlights high-quality hay and balayage production across the southeast, including submissions from multiple states across the region. Massey Furgeson and multiple other sponsors encourage and enable farmers to submit their hay into seven different categories ranging from warm season perennial grass hay to legume baleage.
The top three category winners are awarded cash prizes sponsored by R.W. Griffin Industries, America's Alfalfa, Agri-King, Corteva Agriscience, Athens Seed Company, Pennington, and Southeast Agriseeds. The grand prize winner is sponsored by Massey Ferguson and will have the choice of the use of a new Massey Ferguson RK Series rotary rake or a new Massey Ferguson DM Series Professional disc mower for the 2022 hay production season AND receive $1,000 cash.  Awards will be presented at the opening ceremony of the Sunbelt Ag Expo, October 19, 2021.
For more information on the contest, visit https://site.caes.uga.edu/sehaycontest/.   Entries must be postmarked no later than September 1, 2021.