In a recent production meeting, we discussed some helpful updates from Auburn specialists that are emailed directly to you. Dr. Steve Brown shared info about his Cotton Shorts blog. By subscribing to Cotton Shorts HERE, you will receive pest updates, weed management suggestions, market updates, industry news, and other information. Specialists are making field observations and reporting their findings in hopes of helping producers make more informed choices in the field.
If you would prefer to listen to a podcast, Alabama has another opportunity for you: Alabama Crops Report Podcast. Hosts like Scott Graham (Extension Entomologist), Katelyn Kesheimer (Extension Entomologist), Adam Rabinowitz (Extension Economist) and Amanda Scherer (Extension Plant Pathologist) provide a wide range of topics throughout the year. From insect scouting tips to fertilizer application recommendations and harvest updates—timely issues in the field will be addressed by regional agents and specialists from all over the state. This is not the type of podcast to put you to sleep at night; each episodes will be less than 20 minutes long and will cover many of the same crops that you grow. To start listening, click the Alabama Crop Report Podcast.
Dr. Scott Graham, a new father and fantastic Auburn entomologist, wanted to let everyone know about his Insect Blog too. He invites farmers to subscribe to his blog.
–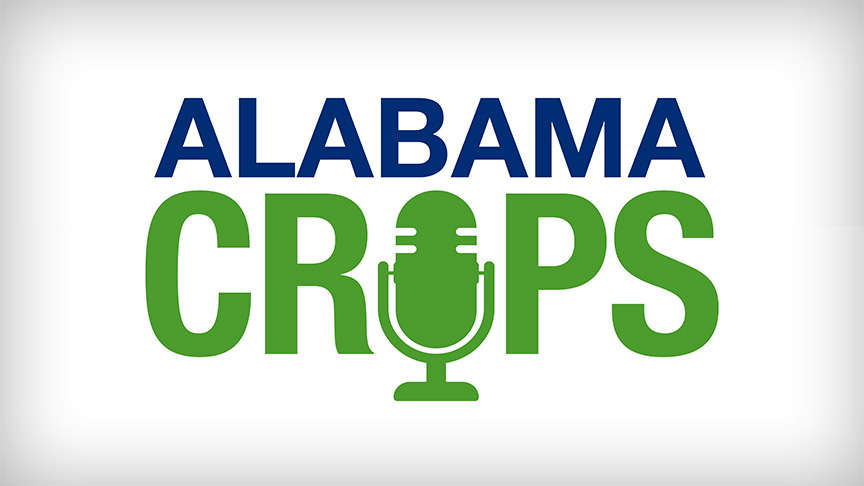 Special thanks to Maggie Lawrence for her information that was posted in blog and podcast reports.

Latest posts by Libbie Johnson
(see all)