Tomato growers from across the Florida Panhandle, as well as Southern Georgia and Alabama, are invited to attend the 2023 Gadsden Tomato Forum. The workshop will be held at the UF/IFAS North Florida Research and Education Center, in Quincy (155 Research Road, Quincy, FL). Registration begins at 8:30 AM EST with the meeting starting at 9:00 AM and concluding with a sponsored lunch and a meeting of the Gadsden County Tomato Growers Association. Thanks to our generous sponsors, the workshop is free.
This event will focus primarily on production practices associated with commercial tomato production. Topics include tomato variety trial updates, precision soil moisture management, target spot management, weed management, labor challenges, and immigration reform. A variety of CEUs will be available, including Certified Crop Advisor (CCA), Florida, and Georgia pesticide CEUs. The Gadsden County Tomato Growers Association will meet following the program.
Please use the following link to for advanced registration:
–
For more information, or to help sponsor the event, contact Pam Harrison-Tribue at ptribue@ufl.edu or by phone at 850-875-7255, or Xavier Martini at xmartini@ufl.edu or 850-875-7160.
Use the following link to the printer-friendly flyer: 2023 Gadsden Tomato Forum Flyer
–
Tentative Agenda:
A.M (all times Eastern)
8:30 AM Registration & Coffee
8:55 – Welcome and Instructions: Xavier Martini, UF/IFAS North Florida Research & Education Center (NFREC)
9:00 – Tomato Variety Trial Results from South Georgia: Cale Cloud, UGA Extension Grady County
9:30 – Precision Soil Moisture Management: Craig Frey, UF/IFAS Extension Hendry County, Vegetable Agent
10:00 – Target Spot Management: Dr. Gary Vallad, UF/IFAS Gulf Coast Research & Education Center (GCREC), Plant Pathology
10:30 – Break
10:45 – Novel Weed Management Technologies for Tomato: Dr. Nathan Boyd, UF/IFAS GCREC, Weed Science
11:15 – Labor Challenges and Immigration Reform: Dr. Zhengfei Guan, UF/IFAS Gulf Coast REC Economics
11:45 – Q&A & Sponsors Presentation
12:15 PM – Sponsored Lunch
1:15 – Gadsden Tomato Growers Association Meeting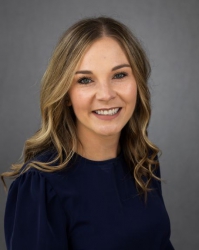 Latest posts by Danielle S. Williams
(see all)