Among agricultural businesses, its fairly typical to have two or three generations of family members involved in the same operation. In the ag community being a multi-generational operation is often considered a badge of honor. Folks take pride in saying that they are a 3rd generation farmer or a 4th generation rancher, etc. on the same operation their grandparents, great-grandparents, or even ancestors further back started. How does an operation continue through three, four, or more generations? It surely isn't by accident. In an industry where family businesses are the norm, the importance of succession/transition planning for a farm or ranch business cannot be understated. A farm or ranch succession plan, like any business succession plan consists of the how, when, and what of transfer of managerial and asset control from business owner to successor whether that be a relative or not. Should there be no successor, or no need or want for one, it would then be more along the lines of a transition to retirement plan. Does an operation need to be multigenerational to be successful? No, some ag businesses continue with unrelated business successors, and to others continuity of the business after retirement is not important as assets are simply sold off. There is no one size fits all farm or ranch transition plan. In any case, business succession/transition planning can help facilitate adequate retirement of the older generation and provide a potential successor the tools needed to sustain the business into the future if so desired.
Most folks are not overly excited to delve into working through the nuts and bolts of succession, estate, and retirement planning. In a 2014 Iowa farm and rural life survey, around 36% of the farmers surveyed indicated that they never planned to fully retire from farming but rather semi-retire for the rest of their life. In all fairness, it can be very uncomfortable for someone to imagine a future in which they are less involved in or no longer involved in the farming or ranching operation they have managed their whole life. Connection to a farming/ranching operation is often considered an intrinsic part of their identity. Certainly, contemplating one's own mortality in the estate planning side of transition planning isn't any fun either.
–
Farm or ranch succession planning is relevant not just to individual operations but also to the whole ag industry. In much of the United States the average age of farmers and ranchers has been rising for some time. According to USDA Ag census data in the states of Alabama, Florida, and Georgia, the average age of farm operators in those states has risen around 8 years from 52 to close to 60 since 1974. As older farmers and ranchers continue to predominate the industry, what will happen to all the farm/ranch operations those producers operate and/or own as they age-out, retire, or pass away? The large percentage of ag operations that are likely to change hands in the near future, is a concern for the industry. There are even businesses that have started to specifically address the issue. One creates online communities for new and retiring producers to network and get advice from business planning professionals, another matches retiring farmers or landowners with potential successors in programs reminiscent of online dating matching services.
–
What is the difference between farm succession planning and estate planning?
Estate planning consists of how an individual's assets are to be treated and dealt with following their death, whereas succession planning includes estate planning plus much more. This could include how management roles, leadership, and other work responsibilities would be transferred from original owner to successor; how a successor would be trained to take on new responsibilities; how different family member's level of involvement in the operation may or may not affect distribution of the owner's estate. What would need to happen with the operation should a family member want to come back to the farm? What should happen with the operation should no family member be interested in continuing it? As well as numerous other possibilities. Also, in contrast with an estate plan, a succession plan can be executed gradually over time or all at once. Perhaps, managerial roles are not to be transferred all at once. Rather, the incoming younger generation or successor could be gradually tasked with more and more responsibility. A succession plan could also include how and when operating and real estate assets are to be transferred. Perhaps some through execution of the estate plan, sold to the successor, gifted, or some combination thereof for the portions gradually, or all of the owner generation's operating and real estate assets. Every situation is different. There are many different possible arrangements and corresponding potential consequences of those arrangements for transfer of an ag business to a successor.
–
How to get started?
Farm succession and/or retirement planning can easily appear to be an overwhelming and uncomfortable hurdle to deal with. University of Wisconsin Extension simplifies farm/ranch succession planning into three simple, easily digestible questions: Where is the farm now? Where do you want to be? And how do you get there? Consider the first two questions. Perhaps you are a farmer or rancher with children or grandchildren involved in your operation and you want to work out a plan to balance your retirement needs with what it will take for family members to successfully sustain the business into the future. Perhaps you are a young producer who works with parents or grandparents and want to formalize the arrangement of your business partnerships with family.
For the third question, how do you get there? Tax professionals, estate/business planning legal counsel, lenders, and financial advisors will be the ones to help you work through succession and/or retirement planning for your specific scenario. However, there are a lot of resources out there through extension at various land grant universities across the country to help you get started, understand terminology, better understand the options that may exist, and understand common arrangements that farm and ranch businesses use to transfer operations to successors. It is never too soon to get started!
Recommended Resources
–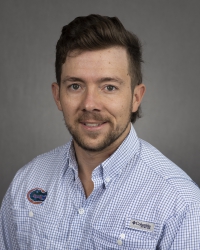 Latest posts by Kacey Aukema
(see all)