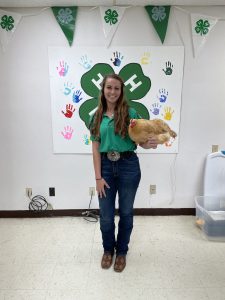 Claire Reach is the UF/IFAS 4-H & Family and Consumer Sciences Agent in Calhoun County, Florida. Claire grew up part time in Birmingham, Alabama and on her family's farm, L & L Angus Farm, in Auburn, Alabama. The family farm is Claire's driving force behind the passion that she has for the Agriculture side of 4-H. One of her favorite memories growing up is during calving season. "I remember the excitement of waking up early every morning to check on new calves, it was like Christmas morning, every morning!"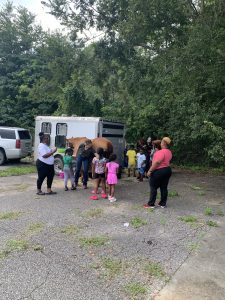 Claire studied Animal Science-Production Management at Auburn University in Auburn, Alabama. While completing her undergraduate degree, Claire competed for Auburn University's Intercollegiate Horse Show Association, worked at Auburn University's College of Veterinary Medicine in a research barn, and continued to work on the family farm. She graduated in May of 2019 with her Bachelor of Science and a minor in Agricultural Business.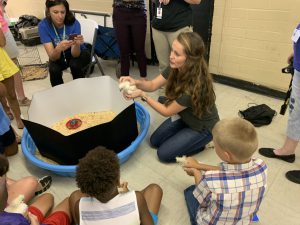 Claire recently moved to Florida in 2020 to work for Deseret Cattle and Timber, but soon realized that her passion was Extension. The position in Calhoun County became available and she jumped at the opportunity to apply for it. While Claire has not been with Extension long, she cannot wait to see what the future holds for her county. Claire says that she aspires for the Calhoun County Florida 4-H to area's leading youth development program by creating positive change in youth, families, and communities as its members grow and share through hands-on learning and fun. "I hope that the 4-H program here will help our youth with developing their life skills and their passion for a lifetime of learning!"
For more information on 4-H, please contact your local 4-H office.  You can find your local office here.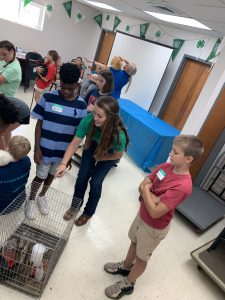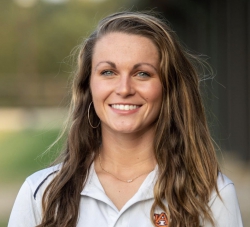 Latest posts by Claire Davis
(see all)