Now that school is back in full swing for our kids, it can be hard to make sure they are eating nutritious foods at each meal. I know that I fall short when I make meal and snack choices, imagine how difficult it is for a kid. Follow along below to learn more about why it is important to make healthy choices, as well as how to teach youth to make healthy breakfasts and afterschool snack choices!
Why should I make healthy choices?
That is a great question! As a busy mom of two, I am always trying to balance work, school, family, and our social calendar. Healthy eating is essential for everyone. Your eating habits can contribute to physical movement, sleep, health, energy levels, and education. I can tell a large, postivie difference in my overall attitude, energy levels, and sleep when I am making better choices. Have you ever heard the saying, "Breakfast is the most important meal of the day"? After a long night's sleep, we have to break our fast from food, which in turn boosts our energy levels. For our children, it has been determined by the CDC that "Healthy students are better learners.  Research shows that eating habits and healthy behaviors are connected to academic achievement. Student participation in the School Breakfast Program is associated with better grades and standardized test scores, reduced absences, and improved memory" (3). By starting off the day with a good breakfast, youth perform better in school. If a healthy breakfast can make a big difference, then healthy food options at other meals or snacks should make a huge impact.
When you say healthy choices, what does that mean?
This does not mean that you must diet every single day. This does not mean that you cannot have the cookies or ice cream. Busy people don't have a lot of time to prepare and eat healthy meals. It can be helpful to have a quick list of ideas to maintain healthy eating. It is important for you to balance your meals. Consider choosing at least eating 3 of the following serving sizes every day:  dairy, fruit, grains, healthy fats, proteins, or vegetables.  It is also important to cut down on foods that are high in fat or added sugar. Foods in moderation are okay, but try to not overindulge on the pizza, sodas, or desserts. On top of eating from different food groups, cutting down on fats or sugars, remember to drink lots of water.
Your body is unable to continue functioning properly without fluids. Staying hydrated may seem like a difficult task, but it is extremely important for us to stay hydrated for optimal health and performance throughout the day. "Drinking enough water each day is crucial for many reasons: to regulate body temperature, keep joints lubricated, prevent infections, deliver nutrients to cells, and keep organs functioning properly. Being well hydrated also improves sleep quality, cognition, and mood." (1) staying hydrated, we can seriously harm ourselves. Whether you are considered youth or an adult, you can still lose approximately 40 percent (2) of your body's water during hard work or exercise.
How do I help my youth make better food choices?
The earlier that we introduce wholesome, nutritious choices into our youth's diet, the easier it is for them to make healthy choices. Many of our habits start in the home and you are the prime role model. I have found that if I show that I am willing to try a food, my child will also be willing to try it. Whereas, if I turn my nose up at a food, my child tends to think that they will also not enjoy that food.
Kids who enjoy breakfast every day have better memories, more stable moods, higher energy, and score higher on tests. Breakfast does not have to be a difficult meal to make healthy.  Eating a breakfast high in quality protein—from enriched cereal, yogurt, milk, cheese, eggs, meat, or fish— is a great place to start.
Some high protein breakfast ideas:
Boil eggs at the beginning of the week and offer them with a low-sugar, high-protein cereal, and an apple to go.
Make breakfast burritos filled with scrambled eggs, cheese, chicken, or beef on a Sunday and freeze them.
An egg sandwich, a cup of Greek yogurt or cottage cheese with fruit, and peanut butter on wholegrain toast can all be eaten on the way to school.
If I keep junk food in the house, I tend to eat it. I always make a point to keep healthy snack options in the house available, rather than boxes of junk food. Healthy snack options at home include fruits, vegetables, and healthier beverages. Soda is high in sugar, so to help cut the sugar, I keep water, milk, and pure fruit juice in the fridge. It is easy for me to make those choices since I am the adult that goes grocery shopping. Try including your child when making snacks to let them make good choices too!
Ideas for healthier alternatives:
Instead of French fries, try baked fries from the oven and lightly salted.
Instead of ice cream, try Greek yogurt, sorbet, or a fruit smoothie.
Instead of fried chicken, try baked or grilled chicken.
Instead of doughnuts or pastries, try bagels or English muffins.
Instead of homemade cookies, try graham crackers, vanilla wafers, or fruit and fruit dip.
Instead of potato chips, try baked vegetables chips or nuts.
Craving something crunchy? Try carrots or celery.
Craving something sweet? Try vanilla Greek yogurt with some fresh fruit.
Craving something salty? Try popcorn or edamame.
Sources: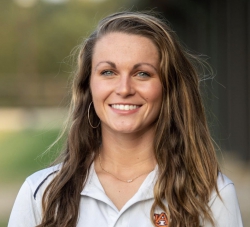 Latest posts by Claire Davis
(see all)