Youth shows and fairs provide a valuable opportunity for young people to develop a wide range of life skills. From responsibility and communication to planning and organization, these events offer a unique learning experience that can help young people build important skills for success in all areas of life.
Can a youth's participation in County fairs and Shows help to develop them into responsible adult?  The answer is yes! The Florida 4-H Program seeks to be inclusive to all youth by using a variety of vehicles to teach youth life skills in traditional and non-traditional settings. A recent article in The Journal of Extension by Oregon State professionals found that "having fun" "spending time with friends" and "teamwork" were the highest-rated motivators for youth that participated in fairs.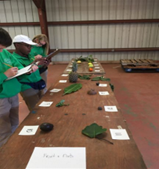 The study also revealed that participation in fairs through 4-H had a significant positive effect on participants' levels of caring, contribution, and character.  These characteristics are also part of the Essential Elements of 4-H that youth experience by being in an active 4-H program throughout the year.  Those elements are Belonging, Independence, Generosity, and Mastery.
One of the most important skills that youth learn through participation in youth shows and fairs is responsibility. Whether they are caring for animals, plants, or other projects, youth must take on the responsibility of ensuring that their projects are healthy, well-cared for, and ready to be presented to judges and visitors.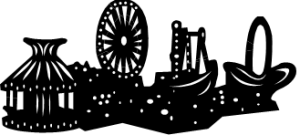 Communication is another key skill that youth develop through participation in youth shows and fairs. Through active participation youth learn the ability to articulate complex ideas, listen actively, and respond thoughtfully to questions and feedback.
In addition to these skills, youth shows, and fairs also emphasize important values such as sportsmanship and fair play. Participants are encouraged to respect their competitors, accept both victories and defeats graciously, and uphold the highest standards of ethical behavior. This helps young people develop important social skills, including the ability to work collaboratively with others and build positive relationships.
Finally, participation in youth shows and fairs can help young people develop resilience and perseverance in the face of challenges and setbacks. These events can be competitive and stressful, but they also offer opportunities for young people to learn from failures, bounce back from disappointments, and remain motivated to achieve their goals.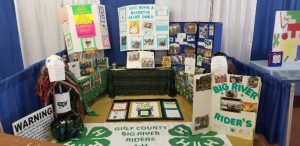 A few of the Florida 4-H Shows and Fairs are as follows:
State 4-H Dairy Show                 Okeechobee                    March
4-H Chick Chain Show               Chipley                             April
Area North Horse Show             Green Cove Springs         May
North Florida Fair                       Tallahassee                     November
*For additional opportunities to participate in 4-H Shows and fairs please contact your local 4-H office.
In conclusion, participation in youth shows and fairs can offer a unique and valuable learning experience for young people. By developing important skills such as responsibility, communication, planning, and organization, as well as important values such as sportsmanship and fair play, youth can build the foundation for success in all areas of life.
References:
More information on this study can be obtained by visiting the Journal of Extension at www.joe.org and viewing volume 45, number 6.(Arnold, Meinhold, Skubinna, and Asthton)
Latest posts by Marcus Boston Jr.
(see all)