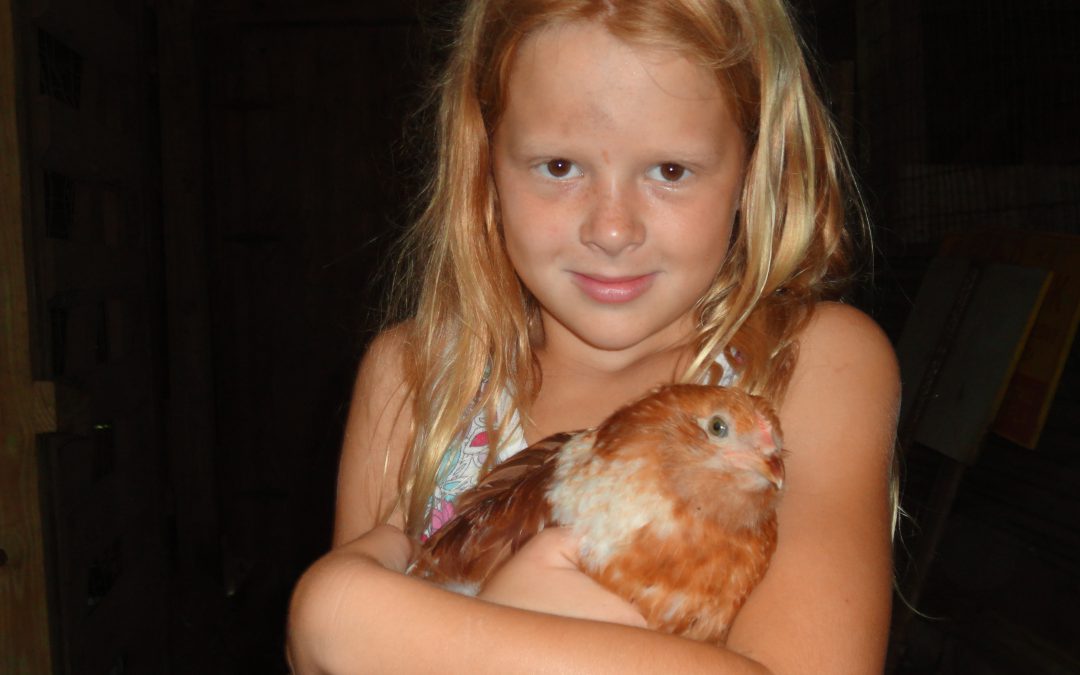 Since March, 4-Hers have watched their chicks grow day by day into pullets.  Spanning six months, the 4-H Chick Chain project teaches youth how to care for growing chickens.  They've learned all about nutrition, housing needs, and disease management along with showmanship preparation and practices.  Youth kept project books of their experiences, taking note of expenses, and breed information.  Youth who participated in the past 2018 project have continued to care for their chickens who are now laying eggs and providing a food source for their family.
On September 28th, youth will participate in the 2019 4-H Chick Chain Show.  For 2019 projects, youth will exhibit two of their best project pullets (a pullet is less than one year old at laying age), participate in showmanship to show off their handling skills, and enjoy a skill-a-thon to show what information and knowledge they've learned during the year.  For 2018 projects, those youth will bring their two best layers which are now in peak egg production.

2019 4-H Chick Chain Show Details
For youth participating in the 2019 4-H Chick Chain Show, remember to register through your 4HOnline profile by midnight, September 13th.  Your project book and photography entries are also due to your 4-H agent that day.
Youth will earn awards in skill-a-thon and showmanship. Awards will be given to best of breed and overall champions will be named.
Here's a timeline of events for the 2019 4-H Chick Show:
Saturday, September 28, 2019
Washington County Ag Center – 1424 Jackson Ave, Chipley, FL – check-in on the west end of the building.
If your flock is NPIP certified, bring your card to check-in
8-8:30 am – District II Check-in (Walton, Washington)
9-9:30 am – District III Check-in (Leon, Liberty, Jefferson, Wakulla, Franklin, Gadsden)
10-10:30 am – District I Check-in (Escambia, Okaloosa, Santa Rosa)
As soon as birds are checked-in, youth will participate in showmanship and skill-a-thon with awards tentatively scheduled for 12 pm.

Resources: