On Tuesday August 4, 2015, twelve Innovative Farmers and Ranchers were recognized by University of Florida IFAS Extension and Farm Credit of Northwest Florida at the Jefferson County Opera House, in Monticello.  This is the fifth year these two organizations have teamed up to honor a selection of the most innovative farmers from the Florida Panhandle.
The purpose of the Agriculture Innovator Recognition Program is to annually recognize innovative farmers and ranchers from 16 Florida Panhandle counties, from Jefferson west to Escambia County.  In 2015, County Agriculture Extension Agents selected 12 Agricultural Innovators to be recognized.
All of the county honorees have distinguished themselves as creative thinkers and leaders in the agricultural community.  Mikael L'Andre, from DeFuniak Springs, Florida was honored as Agricultural Innovators in Walton County.  Mikael was nominated by Evan Anderson, Walton & Okaloosa County Extension Agent.  Read the story of the Green Man's Garden below.  The Agricultural Innovators from other counties will be featured on the Panhandle Ag e-News over the coming weeks.
Mikael L'Andre

Walton County Agricultural Innovator
Submitted by Evan Anderson, Walton & Okaloosa Extension Agent
The GreenMan's Garden is located on 10 acres in north Walton County. With 3 acres in intensive mixed-vegetable production and more set aside as pasture for chickens and horses, Mikael L'Andre is dedicated to growing sustainably. He uses no synthetic pesticides or fertilizers, instead turning to practices such as intercropping, trap cropping, living mulches, and composting to provide a habitat for beneficial organisms and maintain the fertility of the soil. Among the innovative practices he relies upon are planting peppermint to deter pests, allowing a family of foxes to control the rabbit population, adding homemade charcoal soaked in compost tea to the soil, and using seaweed and hydrolyzed fish as soil amendments.  Beneficial organisms like parasitic wasps and ladybug beetles are attracted by planting and encouraging the growth of various flowers, such as amaranth, asclepias, zinnias, and sunflowers. An incredible variety of crops and native plants are grown and encouraged on the property, including leafy greens such as arugula, bok choy, lettuce, kale, Chinese cabbage, sorrel, collards, and lambs' quarters; vegetables such as broccoli, cauliflower, beets, corn, beans, potatoes and sweet potatoes, pumpkins and squash, carrots, and peas; mushrooms such as chanterelle, shiitake, reishi, and lion's mane; fruits such as blackberries, watermelons, peaches, mulberries, plums, grapes, pears, and strawberries; and flowers such as zinnias, snapdragons, giant marigolds, sunflowers, and amaranth.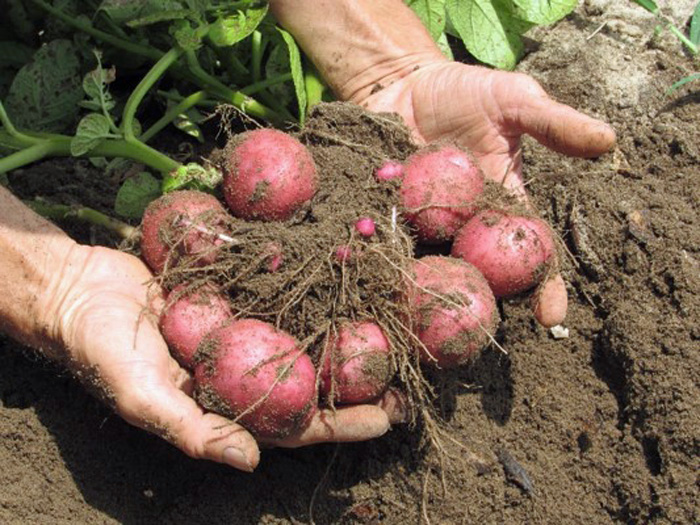 Improving Agriculture through Extension Involvement
Mikael L'Andre has reached out to Extension for soil testing. He has worked with Extension agents on insect and disease problems, and also shares ideas for sustainable farming practices and non-chemical controls of pests. He is always open to having visitors come and learn about the methods he uses on his farm.
Impacting Agriculture in Northwest Florida
Mr. L'Andre offers a diversity of vegetables, fruits, herbs, and other specialty crops to consumers in Walton County that would otherwise be unavailable or difficult to find locally. He markets his products through farmer's markets, CSA sales (where customers pay a set fee for  a year and receive produce weekly), and by selling directly to restaurants.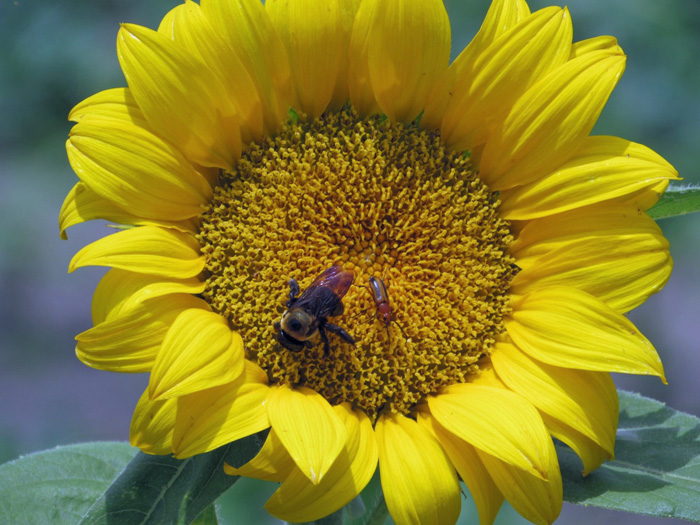 You might also be interested in the stories of other Agricultural Innovators highlighted in previous weeks:
Latest posts by Evan Anderson
(see all)