Keith Rucker, Bayer U.S., recently shared the following with UF/IFAS Plant Pathologists:
Bayer finally received approval for a 2ee label which adds Aspergillus as a pest to the Velum label.  This is based off of multiple years of research done by Dr. Tim Brenneman at UGA in Georgia where he has shown that an in-furrow at plant application of Velum is providing excellent suppression of Aspergillus Crown Rot in seedling peanuts.
For more information about aspergillus in peanuts, please read these updates in CAES Newswire, Peanut Disease Update and Crisp County Ag Blog.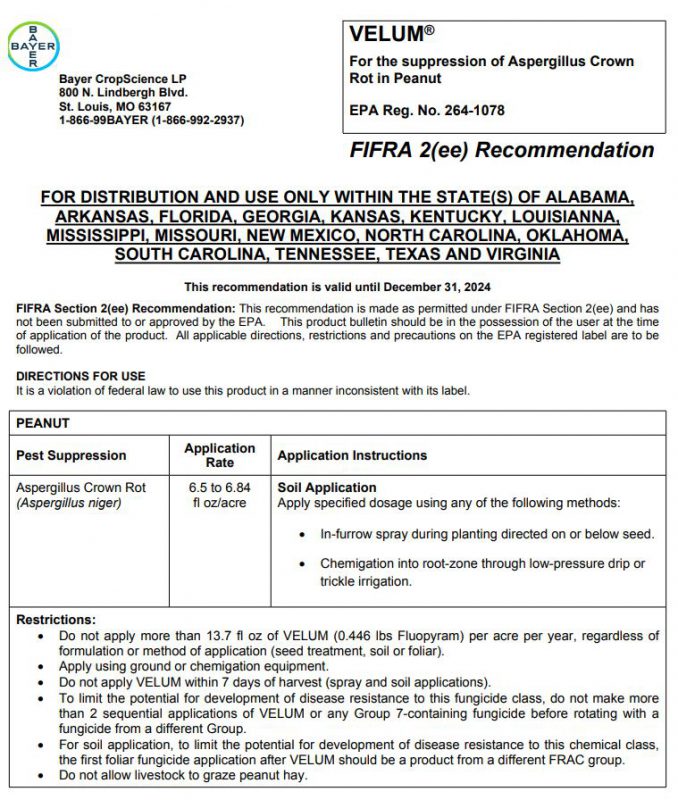 Latest posts by Libbie Johnson
(see all)