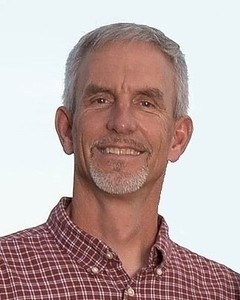 Many people involved in agriculture in the Florida Panhandle knew Arnie Forrester. He grew cotton, peanuts, and cantaloupe on his farm in Jackson County, near Bascom. Arnie tragically lost his life in a vehicle accident on January 1, 2022.  These are a few memories shared by NFREC faculty that had a relationship with Arnie through the years.
–
Josh Freeman, Vegetable Specialist, NFREC Quincy
As the vegetable specialist at the UF/IFAS North Florida Research and Education Center (NFREC) in Quincy, I met Arnie through his cantaloupe production. Arnie was an agricultural innovator with an ultra-sharp pencil. He was always looking for ways to improve or diversify his operation and wasn't afraid to try a new crop like sesame or carinata, a biofuel crop, or a technique that he thought might work. He was well read, and when it came to agricultural production, always a few steps ahead of the curve. Arnie was a long-time member of the NFREC advisory council, which provides feedback and direction for our research and extension programs. Arnie was also our go to partner when we wanted to do on farm research, because we knew that it would be done right, and we could rely on the results. We were also guaranteed honest feedback when we worked with him. There was no such thing as a short phone call with Arnie, and that was by choice. Our conversations, without fail, always migrated through every facet of cantaloupe production, weather, fertility, irrigation, disease, and market trends. Ask any researcher or extension agent, and the stories are the same, insightful, thought-provoking conversations that will be sorely missed. After talking with Arnie, you could never miss the fact that he was trained as an engineer and everything he did was exacting and precise. Our thoughts and prayers continue to be with the Forrester family during this time; their loss is incomprehensible. The loss of Arnie to the agricultural community and to NFREC is a significant one as well.
–

Sudeep Sidhu, Regional Specialized Extension Agent, Water Resources, NFREC Suwannee Valley
As an agronomist, I got to meet Arnie for the first time in early 2021. Within minutes of our meeting, we were drawing maps on the ground with our fingers, although we were right next to his office and could have drawn on paper or used google earth. Arnie's friends and family would acknowledge his quickness to start drawing field studies on the ground which is a testament to his willingness and excitement to be part of the scientific process.
For my project on cotton, I always preferred to be out in the field on the day of planting, so that I can mark the first row and establish my studies on the same rows as the cotton picker would be during harvest. Due to some delays, Arnie was behind with cotton planting in our designated field last year. He ended up planting that field at midnight, and texted me that he had flagged the first row for me. The next day I went to establish my treatments, and I won't be able to forget what I saw. Arnie did flag the first row, not for one pass but for twelve consecutive passes. He wanted to make it easy for me. Remember, he planted well into the middle of the night, but he also stopped 12 times to flag the first row at each pass. That was his dedication, his commitment to research, and above all his kind, wonderful, and helping heart to make it easy for others.
Another incident that is worth sharing is regarding his willingness to learn, his enthusiasm to not only be a partner in research activities and allow us to do our work, but to be an active supporter and critic. The night before I was about to go out to his "Bull Frog" field to make in-season nitrogen decision based on nitrogen calibration strips, I got a text from Arnie asking me not to decide without him. The next day, both Arnie and I scouted the calibration strips, and he learned how to utilize the technique to make in-season nitrogen decisions. I must admit here that out of several locations where this trial was established, Arnie was the only grower who was out there learning this technique.
Arnie and I shared a bond of friendship which grew over the past year. For some it might be difficult to comprehend based on my one year of association with him, but the day we picked cotton at Bull Frog, I shared with him that I had accepted a new position with UF at Live Oak. He congratulated me and said "Sudeep, you are a friend, and the next time me and my wife are in Tallahassee, I will call you and we will have lunch together". My wife and I would have loved to have that lunch with his family, but that was not in the cards.
 –
Barry Tillman, Professor of Agronomy, Peanut Breeder, NFREC Marianna
It is rare to find an engineer-farmer, but in his professional life, Arnie Forrester was the perfect combination of the two.  As an engineer, he was meticulous, deliberate and analytical with a strong desire to learn more and more, to support his decision-making process.  As a farmer, he was hard-working, determined, and studious, always executing his plan and observing the crop to make sure it had everything needed.  Arnie and I could talk about peanuts for an hour on the phone, and I was always amazed at his insightfulness. I'll miss those talks.  He was a regular at our UF-IFAS Extension meetings or field days and every speaker knew that he would be paying attention and that we should be ready to answer his questions.  His questions were perceptive and probing, and you left thinking he might just be the smartest guy in the room.  When I visited his farm, he always had time, even when he was busy digging peanuts after hurricane Michael.  That was the other, personal side, of Arnie.  He was a genuinely good man who cared about people.
–
Mathews Paret, Associate Professor of Plant Pathology, NFREC Quincy
I met Arnie Forrester for the first time at the Tri-State Annual Cucurbit Meeting in Jackson County in 2010. At meetings Arnie always had a great question after the presentations, and we talked at length about powdery mildew and anthracnose management on cantaloupe which were his biggest challenges. Producing cantaloupe in humid conditions is a big challenge for any producer. Not only was he the largest cantaloupe producer in the region at that time, but was also highly successful, because he practiced the best approaches available. Arnie's questions were always excellent; it also triggered many other producers to ask relevant questions which otherwise they would have been reluctant to do. His impact on others and his energy were phenomenal.
From the time I have known Arnie, he has been a member of the stakeholder advisory group of NFREC. He visited us recently in the fall 2021 and shared his viewpoints to the external review panel in the REC review process. One instance I remember vividly from some time before was an interaction he was having with the UF-IFAS Deans during a stakeholder meeting. He talked about how much his production had been positively impacted by the work of many faculty at NFREC and shared some excellent examples. It was an amazing moment for many of us and something we always cherish to hear from our stakeholders. I had the opportunity to serve with him on the search committee for the Vegetable Horticulture faculty position at NFREC. During that time, I experienced firsthand his professionalism in conducting a thorough review of the application packages followed by engaging discussions. We will dearly miss Arnie, a great friend of UF-IFAS.
Latest posts by Josh Freeman
(see all)