Source:  Sam Ard, Director, Government Affairs, Florida Cattlemen's Association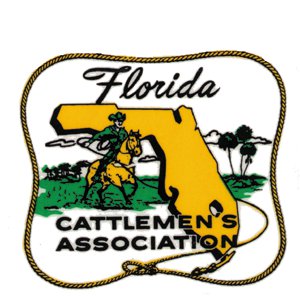 The Florida tax code requires a sales tax to be applied to all things sold – the only way around this is to pass a sales tax exemption into law. Our industry is required by law to fence in our animals, but with fencing costs rising to over $2 per foot, this is an expensive proposition only magnified by adding a 6% sales tax on top of the cost.
After lobbying for several years to remove the sales tax on fencing materials, keeping it on our issue page and talking to Legislators and their aides as we walked the Capital halls together every year during our Legislative Quarterly, we were finally able to secure this exemption this year! We are grateful to the members of the Florida Legislature for being responsive to our needs.
The State Revenue Estimating Conference estimates that this exemption will save our producers $28.5 million in the first year. That's real money you get to keep in your pocket! Also, the Legislature completely exempted farm trailers from sales tax (they had been partially exempt before), saving farmers and ranchers an additional $1.7 million in the first year.
Governor DeSantis signed this bill into law May 6, 2022, making it one of the largest tax breaks our industry has received in the past 25 years. Our hats are off to the legislature and governor for making this a reality!
–
HB7071 – Amending Chapter 212.08 (exemptions), the pertinent language reads:
(3) EXEMPTIONS; CERTAIN FARM EQUIPMENT.—
(b) The tax may not be imposed on the sales price for a trailer purchased by a farmer for exclusive use in agricultural production or to transport farm products from his or her farm to the place where the farmer transfers ownership of the farm products to another. This exemption is not forfeited by using a trailer to transport the farmer's farm equipment. The exemption provided under this paragraph does not apply to the lease or rental of a trailer.
(5) EXEMPTIONS; ACCOUNT OF USE.—
(a) Items in agricultural use and certain nets.
". . . hog wire and barbed wire fencing, including gates and materials used to construct or repair such fencing, used in agricultural production on lands classified as agricultural lands under s.193.461;"
–
Many of your local vendors and suppliers may be unaware of this new law. The following link is a form that can printed and used for tax free purchases with local vendors: