Yaupon holly (Ilex spp.) are native plants to that grow very well and abundantly in Florida soils.  Yaupon is a very old plant that historically has been used as an important food source, medicine, and even used as a ceremonial item by Timucua Indigenous groups for thousands of years.  Yaupon is the only naturally caffeinated plant species grown in the United States.  It provides a balanced caffeine boost without the bitter tannins that you get from regular tea. Yaupon contains 30% less caffeine than coffee but provides a dose of theophylline and theobromine.  These 2 compounds provide an energy that will not cause the jitteriness and the caffeine crash that other caffeinated beverages can give you. There are also dozens of vitamins, minerals, amino acids, polyphenols and antioxidants to protect the body, and these can help calm the mind as well.
Yaupon is not imported from abroad, so this provides more jobs and economic opportunities for our local farmers.  Yaupon Brothers American Tea Company was founded in 2015 by two brothers, Bryon and Kyle White along with Mark Steele.  Yaupon Brothers has a partnership with the University of Florida's Institute of Food and Agricultural Science to evaluate this native plant as an alternative crop for Florida farmers.  Yaupons require minimal fertilization, do not require irrigation and are tough enough to survive drought, freezes, and hurricanes.  This plant thrives in the southeast and is hardy up to USDA zone 7.  They can even tolerate temperatures as low as 10°F for short periods of time. 
Schilling's Dwarf is a yaupon cultivar perfect for this tea.  The plant gets no bigger than four feet tall and four feet wide.  Schillings are all males, which means there are no berries in the way for leaf harvesting.  Pollinators are also attracted to the yaupon flowers if you are trying to attract bees for other crops on the farm. Growing yaupons is much easier than other crops because they can handle full sun to light shade and well-drained to wetter soils. Growth rate is moderate when they are younger but slows down at maturity.
–
Yaupon Brothers propagate their own yaupon plants through a farm program.  They work with independent and socially disadvantaged farmers across the southeastern part of the United States.  They will purchase the yaupon leaves harvested for their yaupon teas.  Everything in the company's growing and processing operations are certified organic.  They have planted more than 80,000 trees across 10 farms.  We have a farmer here in Jackson County that is growing yaupons to sell to Yaupon Brothers.  Yaupons can provide equal or greater income per acre as many other crops.  Yaupon hollies are good for stabilizing the soil, preventing erosion, and providing a habitat for wildlife.
If you are currently a commercial farmer looking to add some diversity to your farm, this may be a crop you want to try.  It is a great native alternative crop that requires lower inputs compared to other crops.  With the increase of cost of chemicals and fertilizer this is a good alternative to consider.  If you are interested in exploring this further, please contact your local extension agent.
=
Additional information is available by using the following links: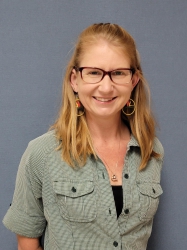 Latest posts by Ashley Stonecipher
(see all)