My name is Julie McMillan, I am the Extension Agent for 4-H Youth Development and Family and Consumer Science in Gulf County. I started in March 2020 around the same time that the pandemic went into full effect for many of us. It didn't matter to me because I knew that I was exactly where I needed to be and couldn't be more excited to serve my community through my new dream career.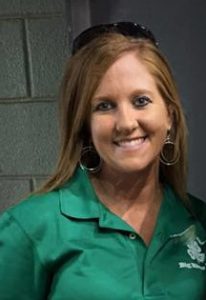 I joined Gulf County 4-H when I was 8 years old as a member the Big River Riders Horse Club. The club gave me the opportunity to compete in local horse shows, attend monthly meetings and go to Camp Timpoochee each summer. By the time I turned 12, I was going to regular 4-H Summer Camp, Horse Camp, Livestock Camp and Marine Camp. As an early teen, I had the opportunity to be a counselor at the camps that I so loved. Other summer events included a chance to compete at the University of FL among my peers giving presentations, demonstrations, and attend leadership workshops for what we now know as 4-H University. My Mom said I only came home for the weekend in the summer to wash my clothes and eat, which was mostly true. 4-H has contributed significantly to who I am today. I was able to learn responsibility, leadership skills and how to make good choices while connecting with youth who would become lifelong friends. None of this enriching experience would have been possible without the Extension Agent, 4-H leaders and volunteers who gave many selfless hours to planning and preparing hands on experiences for all of us.
Before I became an Agent, I was a 4-H volunteer and parent. Little did I know all those years ago, I would end up marrying a fellow 4-Her from our horse club who's Grandmother was our club leader. She is still our horse club leader today and an inspiration at 80 years old. My husband Russell brought two beautiful girls, Brooke and Hayleigh, into my life that are now young adults but who were involved in 4-H until the youngest graduated high school last year. Russell and I received news that we were going to have another little one last spring and Lily Ann was born in September of '20. We get to continue the tradition in our family and she will be our next 4-H adventure.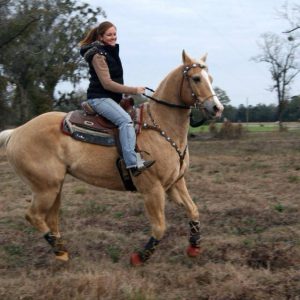 My background has primarily been in Education. I started out teaching at a small private school and then spent many years at an Early Learning Center. Upon obtaining my Bachelors of Science Degree in 2012, was given the opportunity to join our county school system as an elementary educator. I am still known mostly for my love and passion of horses. We run a small horseback riding on the beach business and have given riding lessons to people of all ages. This fall brings me back to school as a student. I have been accepted into the Graduate Program at the University of FL in the School of Agricultural Education and Communication to pursue a Masters Degree in Extension Education. My strengths are in the area of Agriculture and Animal Science but I am also actively pursuing opportunities to teach life skills that will help youth excel with Artificial Intelligence. I am looking forward to continuing my education and expanding our 4-H programs and experiences for youth in our county and District.