This year's Citrus Health Forum took place on Thursday, April 18, 2019 at the UF/IFAS NFREC in Quincy, Florida. Specialists from the University of Florida and the USDA provided growers from across the region with information about current citrus production practices and management tips. Pesticide continuing education units (CEUs) were provided for Florida, Georgia and Alabama pesticide applicators, as well as for Certified Crop Advisors. Meeting sponsors included Murphy Citrus Nursery, Farm Credit of Northwest Florida, Harrell's Fertilizer and Mastry Engine Center.
The focus of the Citrus Health Forum was primarily on production practices. The following provides a short summary of topics discussed by each speaker, followed by links to download PDF (printable) versions of the presentations given at the Citrus Health Forum.
—
Cold Hardy Citrus Variety Update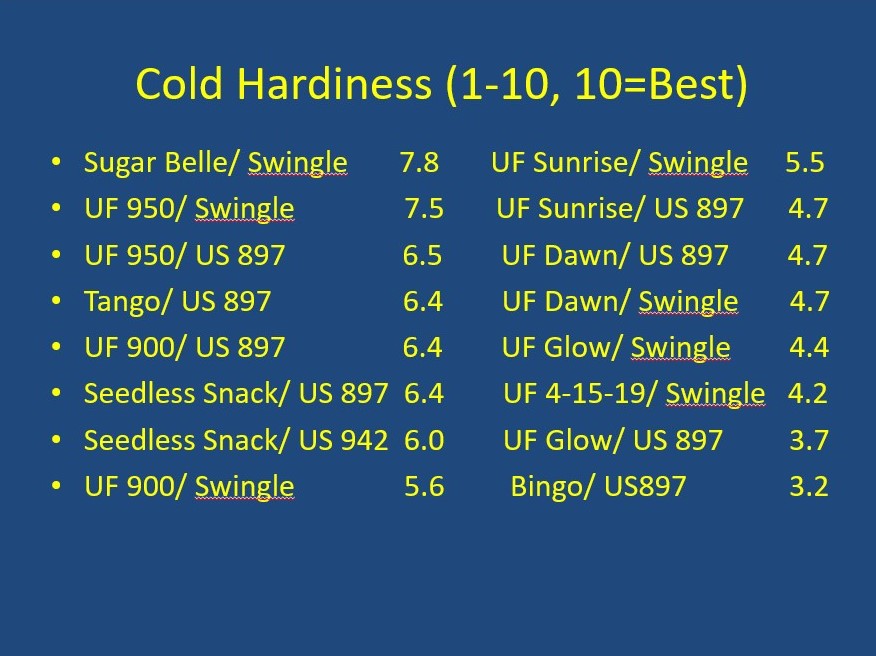 Dr. Pete Andersen, UF/IFAS NFREC Horticulture Specialist gave an update on the citrus variety trial at the NFREC-Quincy and discussed how the trial faired during Hurricane Michael. The new UF mandarin variety 'Marathon' and its potential in our region was discussed.
–
Non-ACP Arthropod Pests of Citrus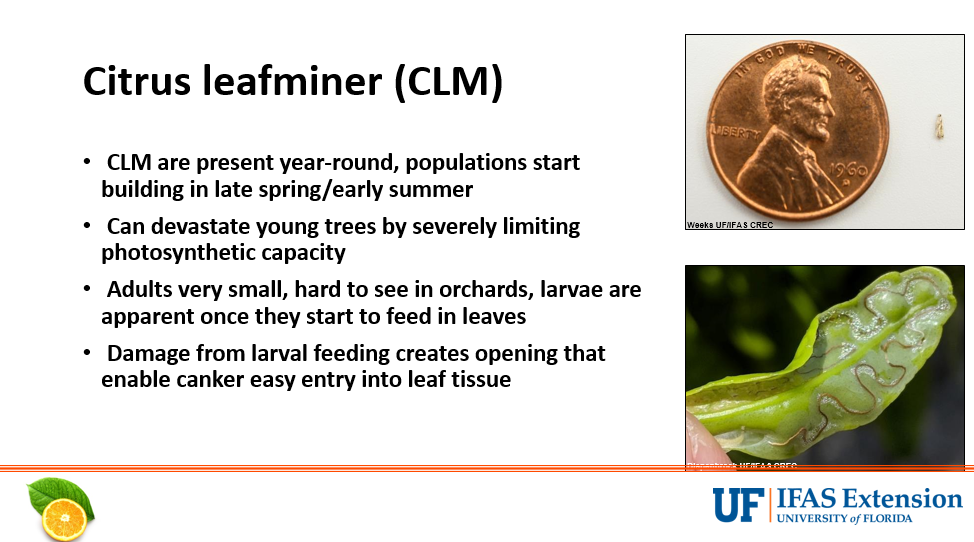 Danielle Sprague, UF/IFAS Extension Jefferson County filled in for UF/IFAS Citrus Entomology Extension Specialist, Lauren Diepenbrock and gave an overview of arthropod pests of citrus. Growers can expect to see citrus leafminer populations increase as trees are actively flushing. It is important for growers to note that management strategies for citrus leafminer in non-bearing trees vs. bearing trees differ. Please refer to the Citrus Pest Management Guide for more information.
–
Unexpected Diaprepes abbreviates Infestations in North Florida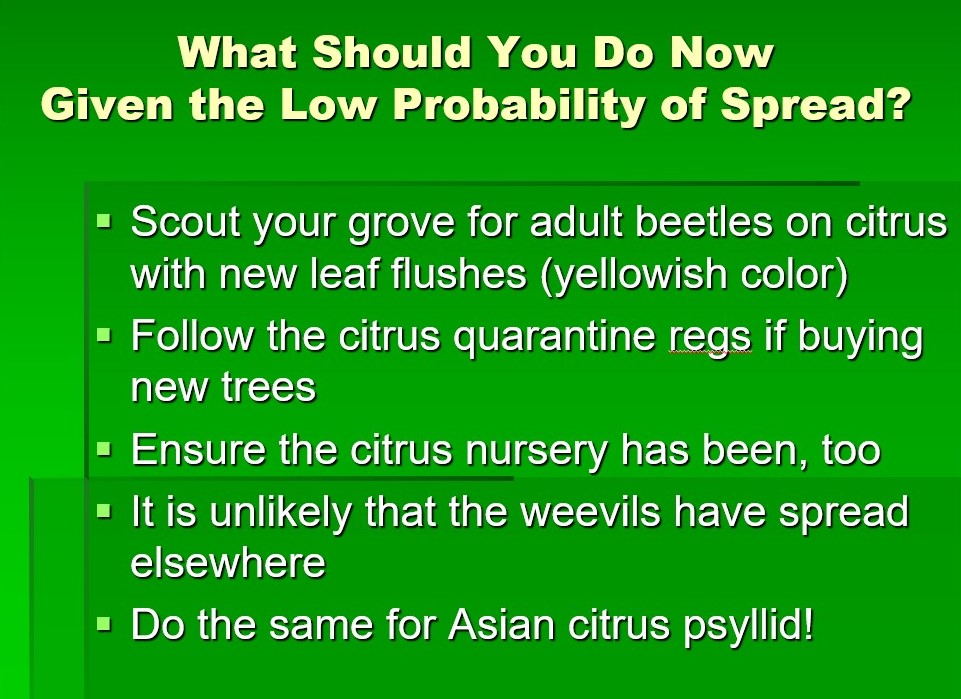 Russ Mizell, UF/IFAS NFREC Entomologist (Professor Emeritus) discussed his findings of Diaprepes root weevil (Apopka weevil) for the first time in North Florida at a nursery in Jefferson County. The Apopka weevil has several hundred hosts, including citrus and is a major pest of citrus in South Florida. Currently, no weevils have been found in citrus but growers need to be aware and to follow citrus quarantines when purchasing new trees.
–
Citrus Canker, Alternaria and Scab Diseases of Citrus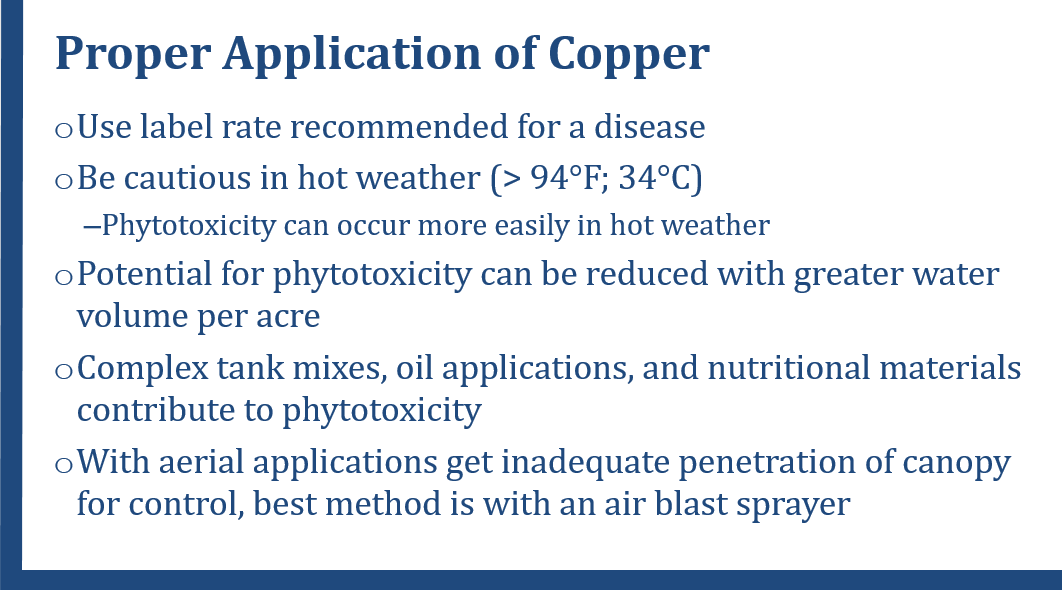 Megan Dewdney, UF/IFAS CREC Plant Pathologist discussed the identification and management of citrus canker, Alternaria and citrus scab. Dr. Dewdney discussed the importance of well-timed fungicide applications for control.
–
Phytophthora Management and HLB Basics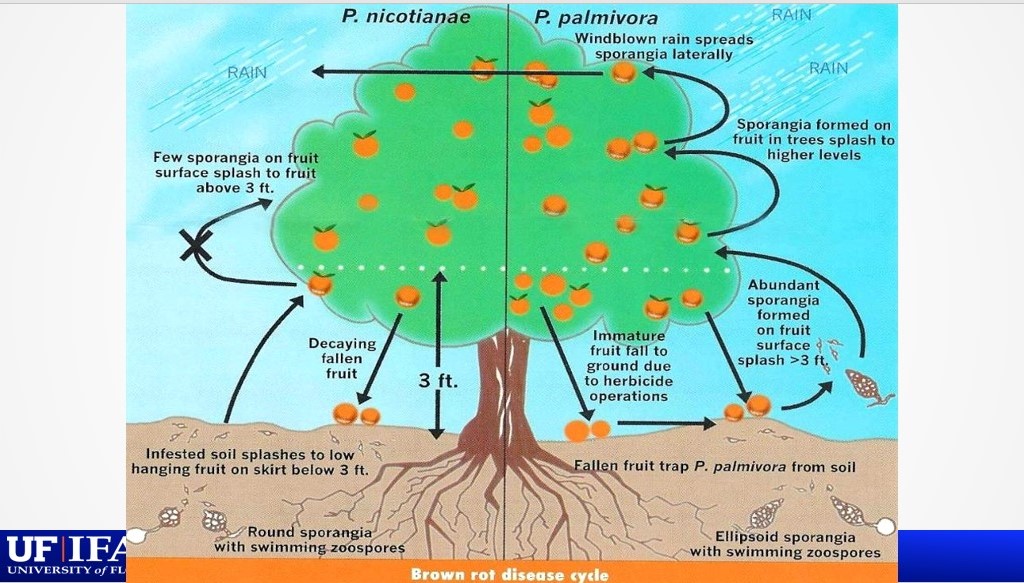 Evan Johnson, UF/IFAS CREC Plant Pathologist gave a presentation focused on phytophthora. Phytophthora diseases can damage all sections of the tree resulting in root rot, foot rot and brown rot. The disease favors wet conditions and roots are most susceptible during times when conditions cycle from very wet to very dry. Dr. Johnson provided control options as well as an overview of citrus greening or huanglongbing (HLB).
–
Asian Citrus Psyllid Management and Current Findings of Recent Surveys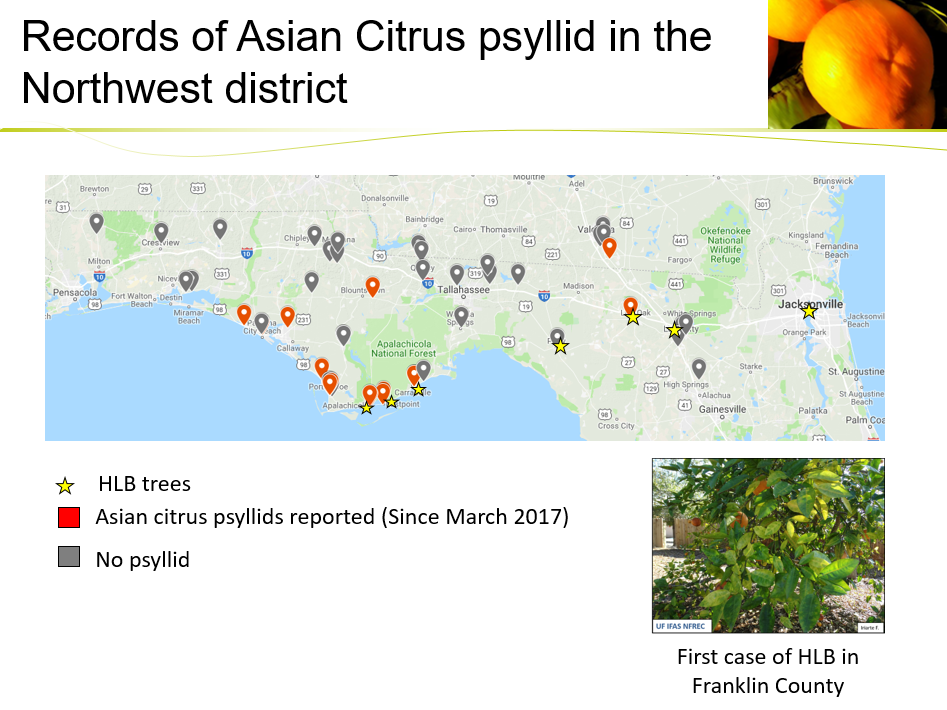 Xavier Martini, UF/IFAS NFREC Entomologist presented on the current distribution of Asian citrus psyllids and HLB in the Panhandle and South Georgia. The majority of psyllids have been found along the coast and remain in dooryard citrus. HLB has been documented in a commercial citrus grove in Perry, Florida, however, no psyllids have been documented there. Psyllids and HLB have been documented in research plantings at the NFREC-Suwannee Valley.
–
Potential Costs and Returns for Growing Satsumas in North Florida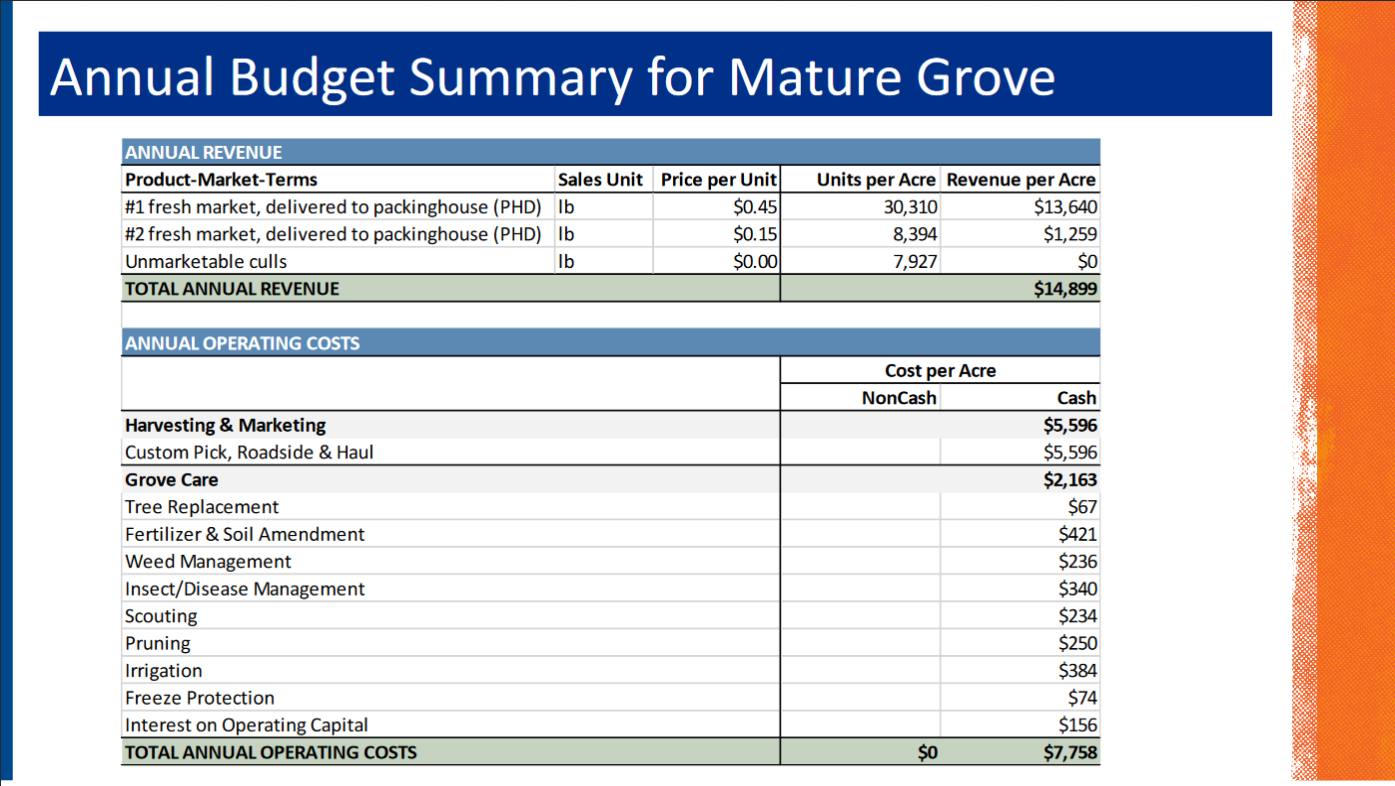 Kevin Athearn, UF/IFAS NFREC Rural and Agribusiness Agent discussed an enterprise budget for satsumas in North Florida. The budget estimates revenues, costs, and net returns to help growers assess the economic viability and risk of a satsuma enterprise. The full budget and profitability analysis can be found here: Satsuma Budget and Profitability Analysis
–
Canine Assisted Detection of HLB Demonstration
Tim Gottwald, USDA-ARS Plant Pathologist provided an overview of his research using canines for the early detection of HLB. His presentation was followed by a field demonstration by F1K9 demonstrating the technology. For more information, refer to:  Using Man's Best Friend to Detect Citrus Greening
–
Cold Hardy Citrus Association
Following the Citrus Health Forum, the Cold Hardy Citrus Association met for their annual meeting. The Cold Hardy Citrus Association is looking to grow their organization and to connect with growers throughout the region. The goal of the association is to be a voice for cold-hardy citrus production. If you are a current or prospective citrus grower in North Florida, South Georgia or South Alabama and are interested in becoming a member of the Cold Hardy Citrus Association, please complete a membership application and return to: Cold Hardy Citrus Association, 1313 S. Jefferson St, Perry, FL 32348. For more information, please contact the association at coldhardycitrus@gmail.com
Latest posts by Danielle Sprague
(see all)