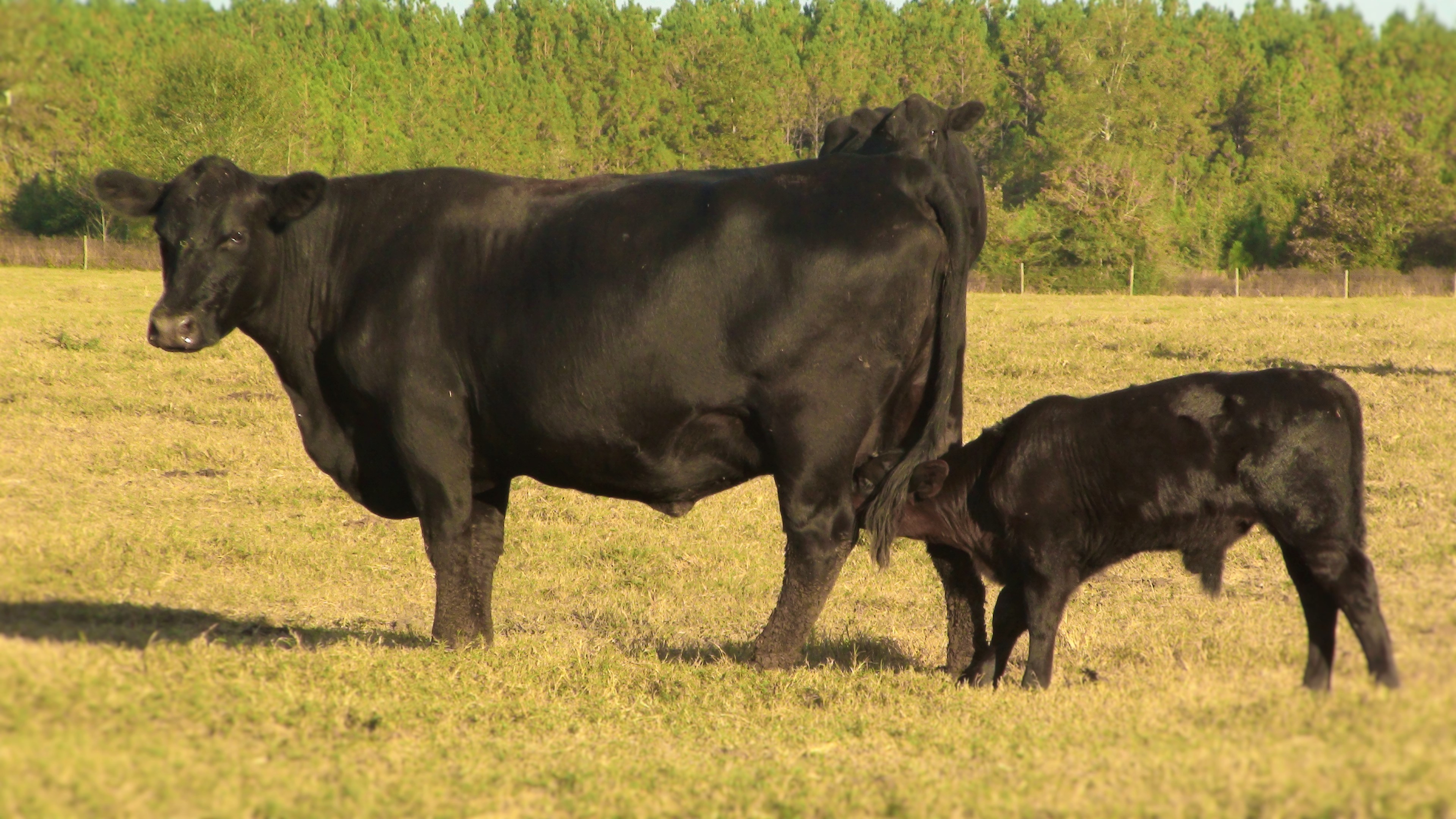 You have worked hard raising quality beef and demand for locally grown food is increasing.  Perhaps you have considered selling meat from your livestock operation, but have found the regulations to be somewhat daunting.  This article highlights two UF/IFAS Publications which focus on this topic and provide answers to the many questions related to this process in Florida.
In general, the easiest way to sell meat from a beef operation is by selling a few animals as "freezer meat."  This is accomplished by selling the live animal to a buyer. The buyer is then responsible for having the beef processed for his own household use. This can be accomplished by processing the beef themselves or transporting the live animal to a custom slaughter facility.
If a producer wishes to sell processed beef, be it primal cuts or individual servings, these products must be made entirely under the US Department of Agriculture's Food Safety Inspection Service (USDA/FSIS) guidelines. All of the products will need to have a label approved by FSIS. Additionally, all fresh or frozen whole muscle or ground products must include a country of origin label. This process may seem overwhelming, but it can be achieved by having your beef slaughtered/processed at a USDA inspected facility that is willing to work with you.
There are five USDA approved slaughter facilities in panhandle Florida (Table 1).  For the complete list of Florida's approved facilities, please see the following UF/IFAS Publication: USDA-Inspected Livestock Slaughter Facilities in Florida. 

For additional information on this topic, please see this UF/IFAS Publication:  How Do I Legally Sell Meat from My Own Livestock and Poultry in Florida?  This publication answers the following, as well as other related questions:
What is the easiest way to sell meat from my few livestock?
What if someone wants to slaughter livestock I have sold to them on my farm?
What is a custom processor?
I don't want livestock slaughtered on my farm, but my customer can't transport the livestock. What should I do?
Demand for my livestock is really growing, and I am considering establishing my own custom exempt livestock processing facility. What do I need to do?
OK, what if I wanted to start my own USDA-FSIS–inspected red meat or poultry processing facility?
I just want to sell meat from my livestock at my retail store and/or at a farmers' market. How can I do that?
For more information please contact your local UF/IFAS County Extension office, as well as the following publications referenced above.
Latest posts by John Doyle Atkins
(see all)