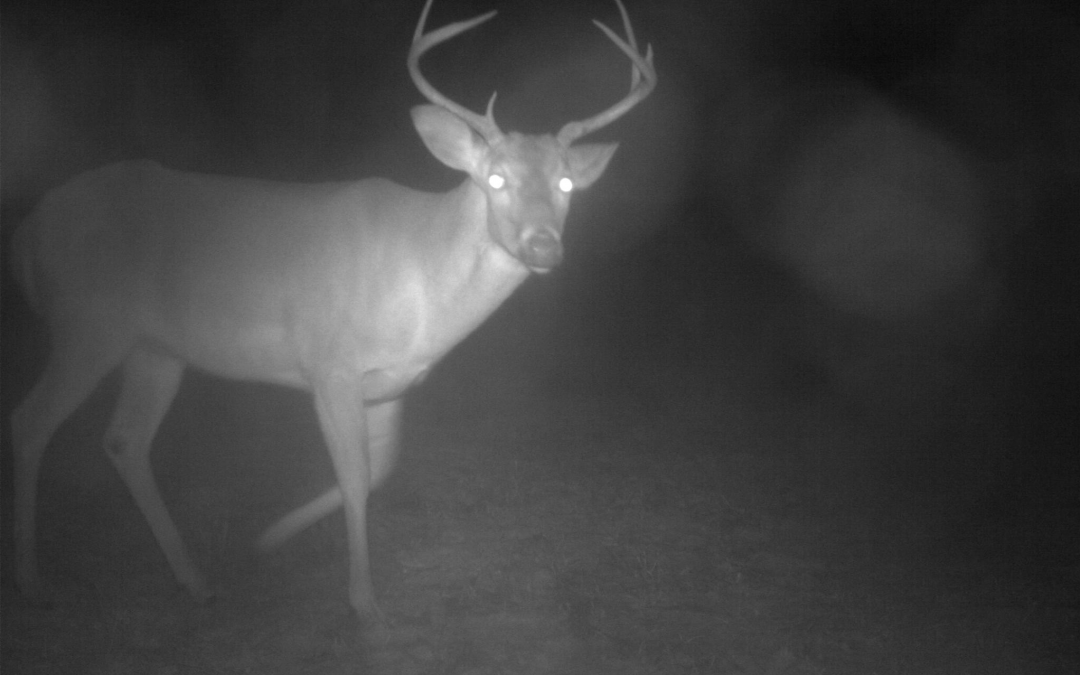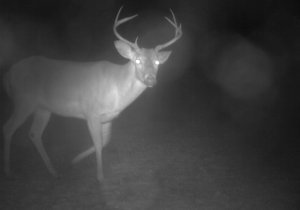 "Zombie Deer" have been making headlines lately.  What are "zombie deer"?  They are deer with chronic wasting disease or CWD.  CWD is a progressive, neurological disease that is similar to BSE or Mad Cow Disease.  It is believed to be caused by a prion (an abnormal protein).  CWD has not been found in Florida.
Deer infected with this disease exhibits signs such as excessive salivation and urination, weight loss, poor hair condition, head tremors and grinding of teeth.  Also, odd behaviors may be observed in infected deer such as walking in circles, listlessness, staggering, standing with a wide stance, lowering of the head, and less interaction with other animals.
CWD is transmitted by deer consuming prions from infected feces, urine and saliva.  Prions can survive in the soil and thus may infected deer for many years.  Deer that are infected with CWD take 1.5 to 3 years to show clinical signs.  This makes this disease difficult to control.
CWD has been found in the following states: Arkansas, Colorado, Illinois, Iowa, Kansas, Maryland, Michigan, Minnesota, Mississippi, Missouri, Montana, Nebraska, New Mexico, New York, North Dakota, Ohio, Oklahoma, Pennsylvania, South Dakota, Tennessee, Texas, Utah, Virginia, West Virginia, Wisconsin, and Wyoming.  It has also been found in Canada, Norway, Sweden and South Korea.
Florida Fish and Wildlife Commission has a CWD Monitoring Program and has regulations to prevent the spread of CWD into Florida.  How can you help protect our deer population from this devastating disease?
Follow the regulations adopted by FWC in Executive Order 19-41 regarding the transport of carcasses and parts of animals in the deer family such as white-tail deer, elk, moose, and caribou.
Dispose of carcasses and parts of harvested deer according to the FWC-approved Carcass Disposal Options
Report sick or abnormal animals to FWC at 866-CWD-WATCH (293-9282)
Take precautions when hunting in state or countries where CWD has been detected.
For more information on CWD in Florida, go to the FWC CWD website.