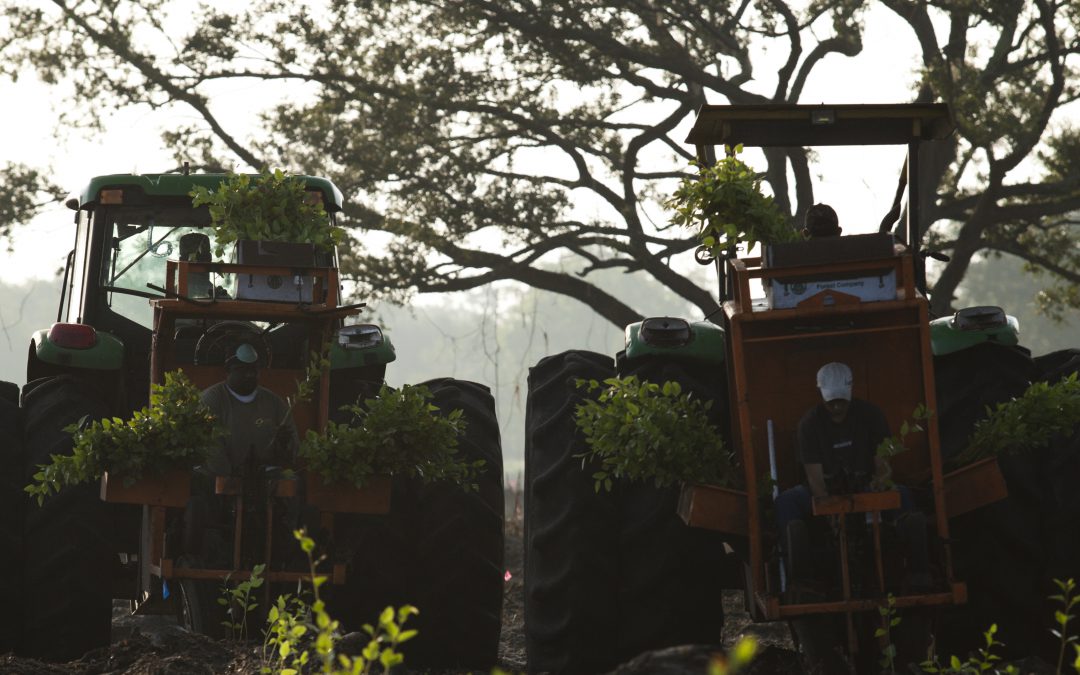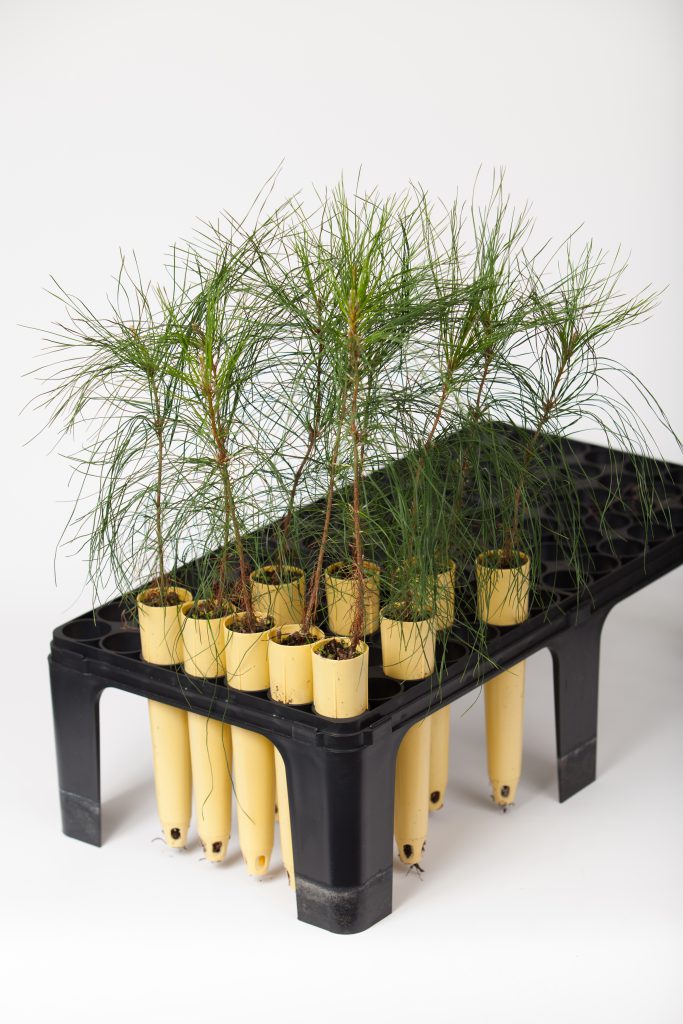 I get calls every year about planting pines, stand establishment, and related requests. I also get many calls from landowners who have planted pines recently (10 years or less) and are wondering what to do going forward. Ideally, they are from landowners that have well thought out plans and just need some assistance with the finer details or are experiencing some unexpected issues. Unfortunately, I do often get calls from landowners that are just at a loss and are planting or managing with no real plan for now or the future. These landowners have great goals and intentions, but they are new to forest ownership and the long-term nature of forest management comes as a bit of a surprise. I love helping these landowners out though because often I can catch them early and get them on the right track. Establishing a forest stand right from the beginning and managing it well in the early establishment phase is critical to success. Mistakes can often stick around and be felt a decade or more in forestry; it is just part of forest ownership and management.
In over a decade of forest management practice I cannot stress to landowners and forestry professionals the critical importance of getting initial planting and establishment right. This is not the time to have a vague plan or to cut costs or corners. What you do now may well haunt you and impact your goals and investment return for over 30 years. In row crop agriculture you can often make corrections year to year, but in forestry missing competition control or a thinning can impact growth for the entire rotation. Considering that on average a landowner will get to see two rotations of timber in their lifetime, the margin for mistakes and missed opportunities is very slim. This is why it is so important when establishing a forest or reforesting after a final harvest that the planting plan and early management plan be well thought out and executed.
Winter is forestry planting season, and it is in full swing right now. Peak planting is usually in the months of December and January, but forest planting usually runs from November to the end of February or first of March. This is the opposite of most other agricultural and plant establishment operations because trees are best planted while they are dormant. Winter is the best time because when trees are dormant, they focus energy on root growth, and thus a newly planted seedling will focus on establishing it's root system and be ready to start growing in spring. You may be wondering about pines and evergreens since they keep their foliage, but this is true for them as well. Pines have a dormant period in winter that is induced by weather and the amount of low temperature chill hours. They do not lose their needles but continue to photosynthesize.  They do not actively grow new foliage or start renewed growth until spring. This is why winter is the best time to plant both forest and urban trees of all types and why Florida celebrates Arbor Day on January 20th (check your local county information for your local celebrations).
If you are conducting reforestation operations this winter, as many are, now is a great time to update your forest management/stewardship plan. If you are planning to plant trees or reforest in the near future, or if you are planning to harvest timber soon, now is a great time to work on a reforestation and stand establishment plan. If you are not working with a consulting forester it is highly encouraged you work with one to help with your reforestation, planting, and forest management needs. These highly trained professionals are equipped to help you make the best forest management decisions and can assist with locating contractors and forestry service providers. Using a consulting forester makes reforestation and management much easier for a landowner and results in better outcomes. Use of a consultant is not required though, so if you are a do-it-yourself landowner you will want to make sure all your ducks are in a row well before planting time comes around. The key to that is a good planting and stand establishment plan. UF IFAS has a great new EDIS publication out and available for landowners on planting southern pines in Florida. You can access the article here FOR385/FR456: Planting Southern Pines in Florida (ufl.edu) . For those who aren't aware; recovering forests in the Hurricane Michael impact zone has become one of the largest reforestation and recover projects in the state's history. If we get those reforestation efforts right now; it will pay big dividends for our landowners and communities in the future. The same goes for normal year to year reforestation efforts across the state as well.
A good reforestation or tree planting plan has several components. The core components are: type of regeneration natural vs. artificial, site and stand preparation, seedling establishment/planting, survival and early stand assessment, and early management of vegetation and fertility. For this article we will focus on artificial regeneration, which is when nursery grown seedlings are planted on the site. This is by far the most prevalent method, and it provides the most control over density and seedling quality. This also allows the use of genetically improved seed stock, which can greatly enhance forest productivity and value at end of rotation. Most pine planted in the southern United States now uses genetically improved seed stock. This is the result of decades of careful selection, testing, and deployment; much like agricultural crops like corn, cotton, etc. A landowner planting trees today has access to some of the best site preparation and reforestation seedling stock ever available, and taking advantage of it pays huge dividends. Here are the steps you can take as a landowner to get your plan outlined.
Determine the timeline for reforestation and plan accordingly.
Determine the species, density, seed source, genetic improvement level, and nursery availability of your desired seedlings.
Determine the site preparation required to ensure planting success
Determine the planting method; reserve planting labor and seedlings required to accomplish planting
Have planting contractor and nursery logistics coordinated for day of planting
Establish a follow up survival assessment period and have a plan to correct a full or partial planting failure.
Follow up on monitoring your stand and have plans for control of competing vegetation and other early stand treatments.
The work does not stop once you have the trees planted and the young stand is established. One of the biggest mistakes made in forest management is a "Plant Them and Forget Them" approach to timber management. This is a near guarantee to have issues especially in Florida with its fast vegetative growth, heavy competing vegetation, and propensity to hurricanes and wildfires.
Once you have your stand established by executing your reforestation plan; you want to move into forest management and stewardship for the long haul. This means you will need a Forest Management or Forest Stewardship plan to get a handle on what your young forest needs going forward. The plan is usually written to cover a 5-to-10-year period and then it is reassessed and revised.
Forest Stewardship plans are living developing documents that are used as a tool to help ensure the goals and objectives are met for the long haul. You will struggle to get that great timber payoff that will put your kids through college or that top level wildlife habitat to hunt with your friends and family without careful planning and management. You can get a forest management plan written by a private consulting forester or you can contact your local Florida Forest Service County Forester ( Find a County Forester / County Foresters / Florida Forest Service Office Locations / Our Forests / Forest & Wildfire / Home – Florida Department of Agriculture & Consumer Services (fdacs.gov)).
A landowner with 20 acres or more can enroll in the Forest Stewardship Program through the Florida Forest Service and receive a Forest Stewardship Plan written by the county forester or a consultant. Forest Landowners with 160 acres or more are encouraged to use a private consultant to develop a plan. Landowners that use a consultant can receive funding through the program to help cover the cost of the plan. For more details and to enroll in the Forest Stewardship Program contact your county forester and follow this link Forest Stewardship Program / Programs for Landowners / For Landowners / Forest & Wildfire / Home – Florida Department of Agriculture & Consumer Services (fdacs.gov) . Once you have your plan and complete the program you get a great Stewardship Forest sign to advertise your commitment to being a good land steward.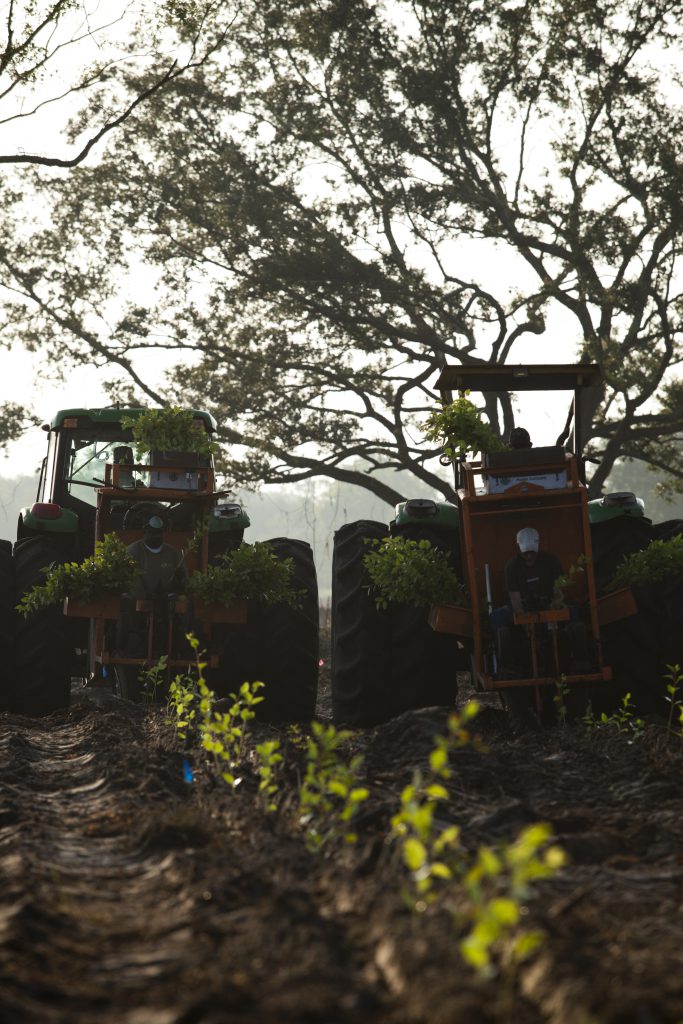 The old adage "Fail to plan, Plan to fail" unfortunately often holds true for reforestation and forest management. Failed planting operations and missed opportunities can cost a landowner significantly. To ensure the success of your reforestation efforts and early timber management; get a plan and have one for the long haul. When planned out well, tree planting operations usually go smoothly and are successful. Followed up with a good forest management plan this covers the critical early establishment period and will ensure a successful forest management operation. Getting a plan together is a minimal cost compared to a failed planting or reduced growth and yield. Using a private consulting forester of your choice and working together with a forestry professional can get you off to the long-range project that is timber management. If you are planning on planting trees now or in the future; plan well and follow up. Years from now you will enjoy seeing your goals and objectives come together.
References and Information Sources
Mary Duryea, Deborah McGrath, Chris Demers, and Anthony Grossman FLORIDA'S FOREST STEWARDSHIP PROGRAM: AN OPPORTUNITY TO MANAGE YOUR LAND FOR NOW AND THE FUTURE EDIS Publication # FR339 Published 2021 FR339/FR408: Florida's Forest Stewardship Program: An Opportunity to Manage Your Land for Now and the Future (ufl.edu)
UF-IFAS Florida Land Steward-Planting Webpage Planting – Florida Land Steward – University of Florida, Institute of Food and Agricultural Sciences – UF/IFAS (ufl.edu)
UF-IFAS Florida Land Steward-Your Land Management Plan Webpage Land Management Plan – Florida Land Steward – University of Florida, Institute of Food and Agricultural Sciences – UF/IFAS (ufl.edu)
UF-IFAS Florida Land Steward-Timber Management Webpage Timber Management – Florida Land Steward – University of Florida, Institute of Food and Agricultural Sciences – UF/IFAS (ufl.edu)
Elysia Lewis, Michael Andreu, and Chris Demers PLANTING SOUTHERN PINES IN FLORIDA EDIS Publication #FOR385 Published 2022 FOR385/FR456: Planting Southern Pines in Florida (ufl.edu)