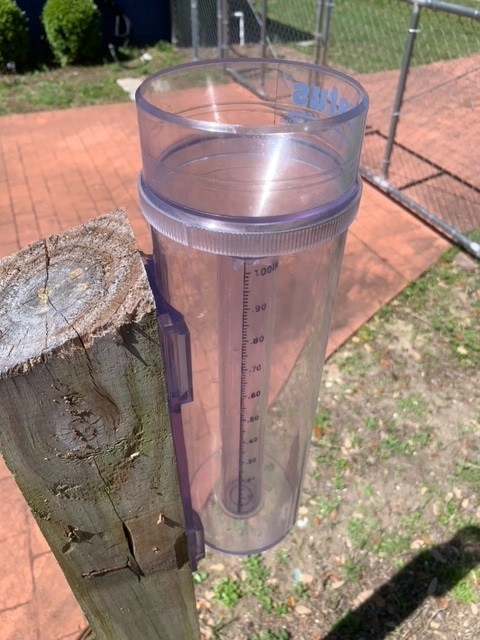 The local Community Collaborative Rain, Hail, and Snow network is seeking interested citizen scientists to participate in the collecting weather data. See the notice below from local coordinator, Larry McDonald, for more information:
Weather forecasting depends on taking readings and measurements from the atmosphere. And it's not just professionals, like meteorologists, who measure rainfall, temperatures, and humidity levels. You can, too! The Community Collaborative Rain, Hail, and Snow network (CoCoRaHS) allows everyday citizens to participate in weather data collection by measuring daily precipitation/rainfall totals at their own homes or workplaces. Using a special rain gauge that provides great detail in detecting rain amounts, CoCoRaHS observers submit rain observations online to a national network… along with over 20,000 participants in the U.S., Canada, and the Bahamas. Precipitation amounts are then evaluated for many needs by national, regional, and local weather forecasters, researchers, drought and flood monitoring, and agricultural interests. Rainfall data submitted can also be used in forecasting to predict the possibility of flash flooding for local flood prone areas.
A CoCoRaHS observer simply needs to purchase the approved rain gauge (costing from $30 to $40), mount the gauge in an open area away from roofs, fences, and vegetation, and simply collect rain that falls directly from the sky over a 24-hour period. Once each day, between 5:30 AM and 9:00 AM, the gauge is checked for rain with the amount recorded and submitted to the CoCoRaHS website. Missing a day or more is okay, but the more you report, the better the overall data becomes for your area. New and active CoCoRaHS observers are needed throughout Escambia and Santa Rosa Counties.
Those interested in possibly joining CoCoRaHS as an observer can obtain more information by visiting https://cocorahs.org/. You can also contact the CoCoRaHS local volunteer coordinator for Escambia and Santa Rosa Counties by emailing escambia_fl_cocorahs@icloud.com