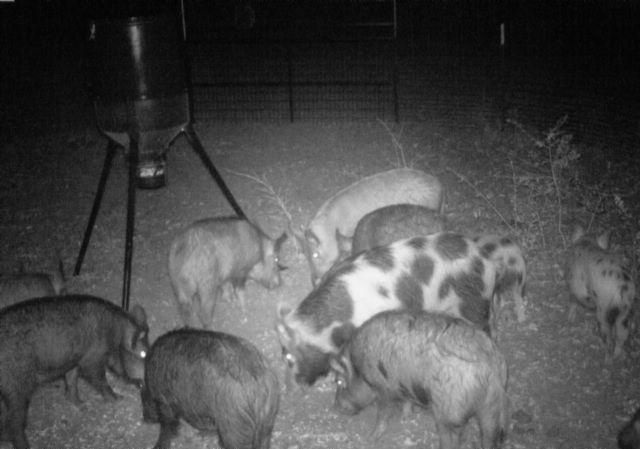 Despite efforts by public and private land managers, feral hog populations continue to rise in many areas in Florida. Feral hogs damage crop fields, lawns, wetlands, and forests. They can negatively impact native species of plants and animals. Their rooting leads to erosion and decreased water quality. Feral swine can also harbor and infect domestic swine with diseases such as African Swine Fever, foot-and-mouth disease, pseudorabies, swine brucellosis, and others.
USDA APHIS conducts feral swine monitoring for diseases to help safeguard our pork production here in the US. More than 6,000 samples are taken annually to test for diseases of concern. This monitoring effort not only keeps our domestic swine safe but also keeps humans safe from diseases that can infect us. African Swine Fever (ASF) is the main disease of concern right now for the state of Florida, especially those counties bordering the Gulf of Mexico.
ASF is a deadly disease of both feral and domestic hogs. It is not transmitted to humans so it is not a health or food safety concern. It is, however, highly contagious and would likely have a catastrophic effect on our domestic pork industry. Although it has not been found in the US, this disease has recently been detected in the Dominican Republic and Haiti.
This concern has led to a new monitoring program in Florida specifically for ASF in counties bordering the Gulf.  USDA APHIS will begin trapping wild hogs in these counties in order to monitor populations for ASF.  Landowners, both public and private, can benefit from this monitoring program.  Professional trappers will be employed to remove wild hogs for this monitoring effort.  For more information on this program, contact Buddy Welch, North Florida Assistant District Supervisor, USDA Wildlife Services, ASF Surveillance at edgar.welch@usda.gov.