In our area of Florida, soils will vary in the amount of nutrients they hold. In general, we think of our soils as nutrient poor because sand is often the highest component. Sandy soils have large pore spaces and the particles themselves do not 'attract' many of our nutrients. Therefore needed plant nutrients can leave a sandy soil quickly, especially when rainfall or irrigation is prevalent.
There are areas along the Panhandle that do have more quality soils that have the ability to retain some nutrients. Also, frequent fertilizer or lime applications in home landscapes can create soils with abundance of certain nutrients over time .
One nutrient that may become prevalent in routinely fertilized soils is phosphorus. We know that phosphorus is one of the big three nutrients needed by plants in order to grow and flourish. When we routinely apply phosphorus to garden beds or lawns, it can build up. Phosphorus is a nutrient that does not leave the soil as readily as other nutrients. It binds to other elements to hang around. If we keep adding phosphorus to the soil, even though there is plenty there, problems can occur. One negative impact is the potential for soils with phosphorus to wash away and pollute local water systems.
Phosphorus is absolutely necessary for plant growth. It is needed for the energy transfer which is involved in plant growth functions. Phosphorus is also important for flower and fruit formation, and root growth.
There can be too much of a good thing. The key to remember, as with any nutrient, is make sure it is needed before applying it to your soil. Plant growth will not be improved beyond what is normal by adding more of any nutrient. Before you grab the bloom promoter or starter fertilizer with high phosphorus, run a soil test to accurately determine what is really needed in your soil.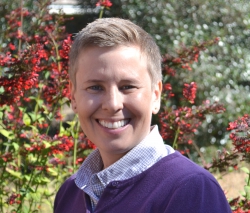 Latest posts by Beth Bolles
(see all)