Turfgrass lawns are popular. Homes and businesses alike often have at least some portion of their landscape dedicated to turf, and while it is often maligned, turfgrass does have some benefits when used and managed responsibly.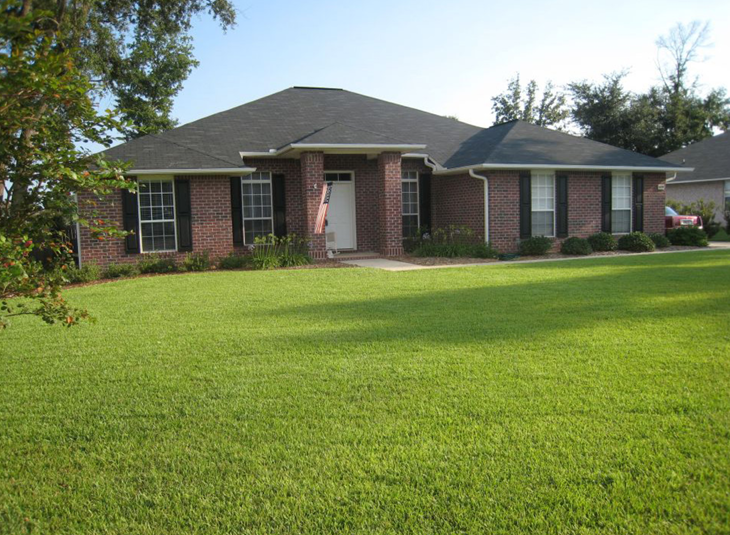 Detractors of lawns may argue that lawn maintenance uses water, gasoline (for mowers), and pesticides, all while contributing little to the environment. The varieties of grass we use in the Florida panhandle are not native to the area, with the possible exception of St. Augustinegrass. Planting anything – and especially non-native plants – in a monoculture limits biodiversity and does not support native wildlife. These complaints may be valid in cases, but this does not mean there is no room for turfgrass in the landscape. Instead, it is important to design landscapes appropriately and maintain lawns sustainably. The ideal of a lush, completely weed and insect free, beautifully green all year long, neatly trimmed magazine-cover style swath of grass is unrealistic.
That being said, what are lawns useful for? What are the benefits of turfgrass?
When managed properly, turfgrass can be used for numerous beneficial reasons. Grass is a plant, which means that it has roots to stabilize soil, slow runoff, and filter water. It keeps down dust, mitigates heat, and can outcompete unwanted weeds. It is useful as a surface for recreation, and can add aesthetic value to a landscape. Turf does, in fact, support wildlife to a certain degree as well, as the insects that live in and feed on it can serve as food for birds and other animals.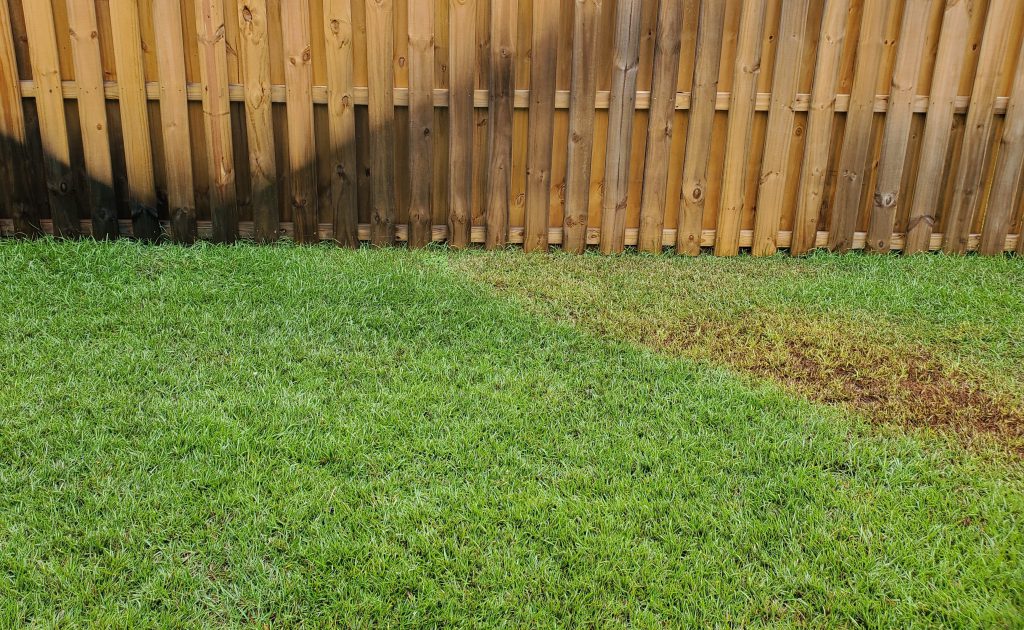 Artificial turf is sometimes considered as an alternative to grass, but the differences can serve as an example of the benefits of turf. Artificial turf can heat up in the hot Florida sun. Where it is used on athletic fields, it may need to be irrigated to both cool it and keep dust down. The water used for this has much more opportunity to run off the site, as the artificial turf has no roots to slow it down. Turfgrass is also much softer than its man-made replacements; sports fields with artificial turf have a higher incidence of injury than those planted with grass.
Lawns must be managed well, however, as has been stated before. Proper species selection (whether bahia, centipede, Bermuda, St. Augustine, or Zoysia), establishment, irrigation, fertilization, and mowing practices all contribute to making turfgrass a sustainable option. You can find information on all of these in our EDIS publications, which are linked to above, or contact your local Extension office for help. If turfgrass still seems like an unpalatable option, you can also find information on turfgrass alternatives and more on Florida Friendly Landscaping. Keep your expectations reasonable and your landscapes sustainable!
Latest posts by Evan Anderson
(see all)