As the weather warms up, people will be outside tending to their landscapes more often. Part of that tending involves a simple thing that everyone knows plants need: water. And that is correct! Plants DO need water, and most of them need it regularly. However, even with the sandy soils in our area that drain quickly, it is possible to overwater your plants!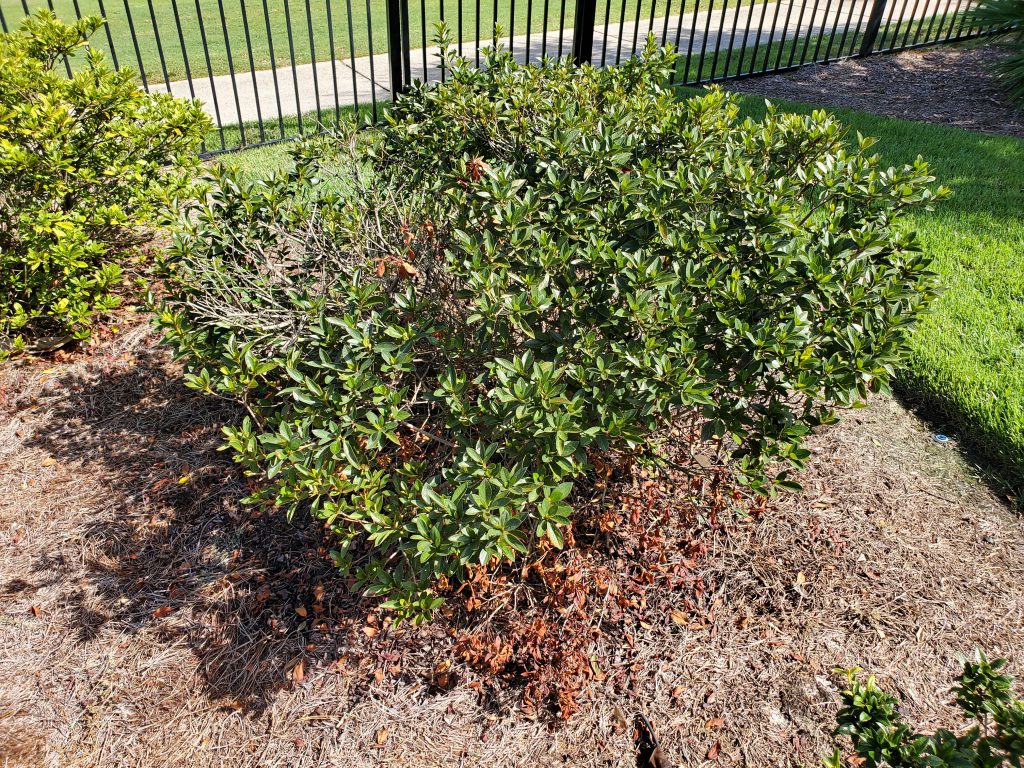 It is not uncommon to have a dry spell in the spring or fall in North Florida. Weeks may pass by with little or no rain, until the summer rains settle in. People may set their irrigation systems to deal with the lack of rain, but then forget to change the settings once the water isn't needed. When plants receive too much water, we see a number of things happen. Trees and shrubs may appear to be deficient of nutrients, displaying yellowed leaves. They may die back and have a patchy appearance. Sprinklers that run constantly and splash water on leaves may increase the number of fungal diseases that plants get. Lawns that stay too damp may start seeing moisture-loving weeds such as dollarweed pop up in profusion. Luckily, we do have some guidelines for how much we should water.
For lawns or landscape plants, it is important to know what plants you are dealing with. Different plants have different needs when it comes to irrigation. Plants should be grouped by their water (and light) needs in a landscape, and irrigation zones should be set with those groupings in mind. Plants that enjoy or tolerate more water include wax myrtle, yaupon holly, swamp sunflower, swamp milkweed, pond cypress, and river birch. Others enjoy drier and well-drained soils, such as yucca, oleander, false rosemary, and turkey oak. To help determine the cultural needs of various plants, try consulting the Florida Friendly Landscaping Guide to Plant Selection and Landscape Design or the Florida Native Plant Society's website.
When deciding whether or not to irrigate, one thing to pay attention to is the weather. All too often sprinkler systems will continue to run despite the weather – even in the middle of a thunderstorm! Install a rainfall shutoff device or make sure yours is functioning properly to avoid this. Overwatering can lead to unhealthy plants, disease issues, and weed problems.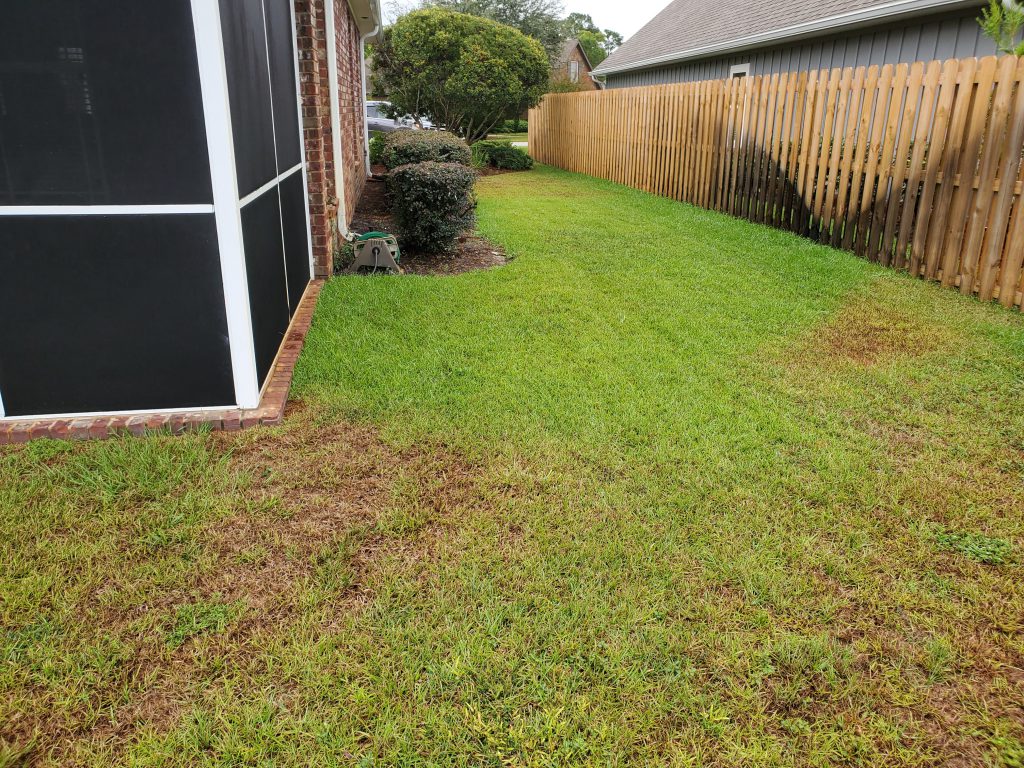 It can help to learn what a thirsty lawn looks like. Turfgrass that needs a drink will fold up its leaves, become dull bluish-green in color, and footprints will remain instead of the grass springing back. When signs of drought stress are evident, it's time to water.
How much to water? The recommended amount is ½ to ¾ inch of water per application. Different irrigation emitters put out different amounts of water over time, so some measurement is necessary. Put out some small, straight-sided cans such as tuna or cat food cans in the area to be measured, run the irrigation for 15 minutes, and then measure how deep the water is in the cans. If you've collected ¼ inch of water in that time, you'll know that you need to run the system for 30-45 minutes to give your lawn a thorough watering.
For more watering tips, there is plenty of information available. Check out these links:
Managing Landscape Irrigation to Avoid Soil and Nutrient Losses
Latest posts by Evan Anderson
(see all)