I've spent the past 25 years studying and growing fish. When folks find out I'm a fish head, I often get a lot of questions about the safety and sustainability of many seafood products.  It seems that the media and other groups have done a good job of scaring and confusing the American public to the point that some forgo consuming seafood altogether.  That is such a shame because seafood is great for human health. Seafood is typically high protein, low in fat and calories and bursting with good for you stuff like omega-3s.
Seafood is either wild caught, aquacultured (farm-raised), or both. Both wild fisheries and aquaculture have their pros and cons.  Overfishing, illegal fishing, bycatch, habitat degradation and lack of effective regulation have led to declines in wild fisheries.  Aquaculture has been plagued with claims of pollution, disease and escapees.  With all this negative press, what is the consumer to do?
You can choose your seafood based on its sustainability. Sustainable seafood has been caught or farmed in sustainable ways.  And there are several groups today that make choosing these sustainable product easy.  Once such group is the Monterrey Bay Aquarium.  Their Seafood Watch program makes it easy for you to choose seafood that's fished or farmed in ways that have less impact on the environment.
Using science-based criteria and input from fisheries and aquaculture experts, Seafood Watch has developed standards and guiding principles to develop consumer friendly guides. The guides are specific to each state and there is even one for sushi.  These printable guides fit easily into your wallet so that you can use them anytime you purchase seafood.  The guide shows with seafood items are "Best Choices" or "Good Alternatives," and which ones you should "Avoid."  They also have an app for android and IPhone making it easier than ever to get the latest recommendations for seafood and sushi, learn more about the seafood you eat, and locate or share businesses that serve sustainable seafood.
As consumers, we have a lot of power in the seafood marketplace. With over 75% of the world's fisheries either fully fished or overfished, we need to make smart choices about the seafood we buy and consume.  By supporting fisheries and fish farms that are working hard to limit their impact on the environment we help protect the seafood we love.  By using the seafood guide for your region, you're making choices based on the best available information and supporting environmentally friendly fisheries and aquaculture operations.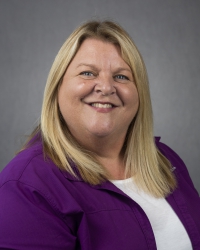 Latest posts by Laura Tiu
(see all)