February is American Heart Month and when I think of heart, my thoughts turn to seafood.  Perhaps that is unusual, but I love seafood and the fact that the American Heart Association recommends 1 to 2 seafood meals a week fits right into my gastronomic plans. More seafood on your table can improve your overall health and help fight off infections.
During the recent pandemic, an increase in home cooking has resulted in a rise in seafood consumption.  Consumers rediscovered frozen and canned fish, a trend that continues today.  Canned tuna and fish stick consumption rose as home cooks perfected their tuna melts and fish sandwiches. Home chefs throwing fish steaks, aluminum wrapped fillets, shrimp, and even oysters on the grill have raised the bar on home-cooked meals.
Other new trends on the horizon are more innovative. How do Atlantic salmon hot dogs sound?  High-end canned and jarred seafood, think canned smoked oysters, are gaining in popularity as well as being quick and easy to prepare. Nose to tail is another trend that promotes maximum utilization of the whole seafood product.  Cooking fish whole or tanning fish skins for an upscale leather are new ways to enjoy seafood. Want to try something new? Sea vegetables, including kelp and other seaweed are taking the culinary world by storm because of their great taste and nutritional benefits.
Let us not forget about our furry friends.  Sustainable seafood-based pet treats are gaining quite a bit of market share.  Seafood has one of the lowest environmental footprints of any protein, and as such makes a great, healthy, sustainable snack for fido.
Sustainable seafood, both wild and farm-raised, is an option that is good for your heart and good for the planet. Buying sustainably harvested or raised seafood is one way you can do your part to protect the ocean and ensure plentiful seafood for the future. Make a resolution to try a new product, recipe, or cooking method during this month to celebrate a healthy heart.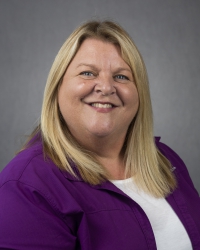 Latest posts by Laura Tiu
(see all)