Okaloosa County was the destination for two episodes of the new Outdoor Channel original series, Feral with host, Yia Vang. Yia Vang is a celebrity chef, owning 2 restaurants in Minnesota and appearing in the TV show "Iron Chef". Yia was born in a Thai refugee camp and moved to Wisconsin with his family at a young age. He grew up hunting and fishing and eating Hmong dishes with his family. He uses this experience to cook up amazing dishes using invasive species in his new TV show.
In the first episode, Yia donned a wetsuit and went in search of the wildly invasive, lionfish. Easily found in the waters off the Okaloosa coast, the crew managed to harvest several fish. The made their way to one of our many beautiful beaches to cook and enjoy the tasty lionfish dishes. Lionfish are problematic for our commercial fish species such as snapper and grouper because they feed on young fish and crustaceans.
In the second episode, Yia traveled to North Okaloosa County to learn about the damage wild hogs cause to the farms and the environment. He then hunted wild hogs with FAO Outdoors. After he harvested a couple of hogs, he headed over to Timber Creek Distillery's outdoor kitchen to cook up his harvest. Wild hogs quickly destroy crops on farms and their rooting and wallowing have a large negative impact on our water quality.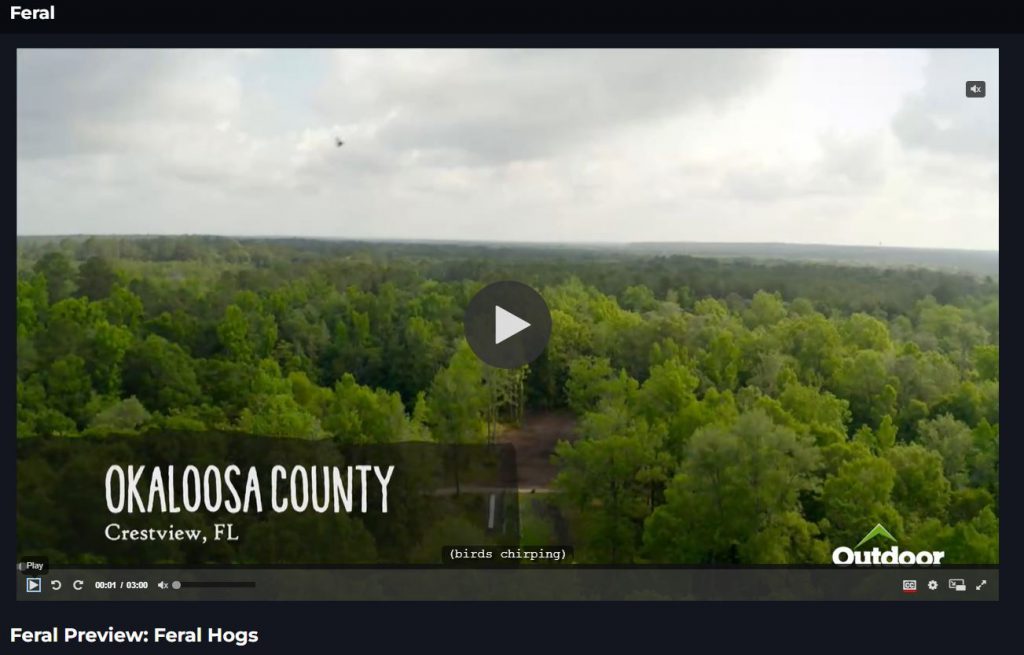 The episodes aired in December on Outdoor Channel but you can catch the reruns of these on Monday nights. Also, check out the South Florida episodes where Yia hunted iguanas and pythons. It's great to see a TV show focused on Invasive Species Awareness! For more on the show, go to https://www.outdoorchannel.com/show/feral/465067
Latest posts by Jennifer Bearden
(see all)