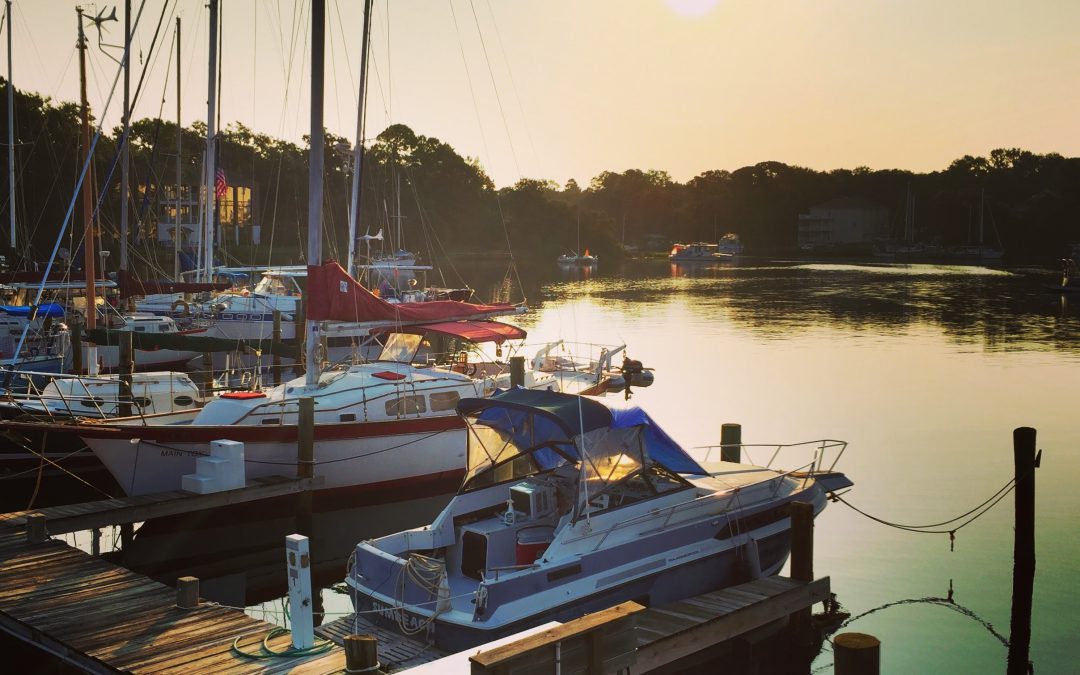 Wow! I was so excited to hear the news. Dad had just called to invite me on a deep sea trip out of Galveston. I had grown up fishing but had never been to sea. My mind raced – surely the fish would be bigger than any bass or catfish we ever caught. I day dreamed for a few moments of being in the newspaper with the headline, "Local Teen Catches World Record Red Snapper".
It seemed more like a Christmas Morning when dad woke me up for our 100-mile car trip to the coast. We hurried to breakfast just a few hours before sunrise. I had the best fluffy pancakes with a lot of syrup, washed down with coffee with extra cream and sugar. I was wide awake and ready for the fishing adventure of a lifetime!
The crew welcomed us all aboard and helped us settle in. Dad was still tired and went to nap below deck. I was outside taking in all the sights of a busy head boat, including the smell of diesel fuel, bait, and dressed fish. About an hour into my great fishing adventure things started to change. I grew queasy and tired. I went to find my dad and he was already sick. I looked at him and then turned around to go out the ship's door. My eyes saw the horizon twist sideways and my brain said "WRONG!!!" – this was my first encounter with seasickness.
The crew quickly moved both of us back outside. I was issued a pair of elastic pressure wristbands – the elastic holds a small ball into the underside of your wrist. The attention and sympathy might have made me feel a little better but there was really no recovery until we got back into the bay an excruciating 6 hours later. There were no headlines to write this day, only the chance to watch others catch fish while my stomach and head churned – often in opposite directions.
Fast forward to today, decades later. I often make trips into Gulf to help deploy artificial reefs without any problems with motion sickness. Some of my success in avoiding seasickness are lessons I learned from that dreadful introduction to deep sea fishing long ago.
Be flexible with your schedule to maximize good weather and sea conditions. If you are susceptible to motion sickness in a car or plane this is an important indicator. Sticking to an exact time and date could set you up for a horrible experience. Charter companies want your repeat business and to enjoy the experience over and over again.
Get plenty of rest before your fishing adventure. Come visit and if necessary spend the night. Start your day close to where you will be boarding the boat.
Eat the right foods. You don't need much food to start the day, keep it light and avoid fatty or sugary diet items. As the day goes by, eat snacks and lunch if you get hungry.
Stay hydrated and in balance. Take in small sips when you are queasy or have thrown up. You need to drink but consuming several bottles of water in a short time period can create nausea.
Avoid the smell zone. When possible, position yourself on the vessel to avoid intense odors like boat exhaust or fish waste in order to keep your stomach settled. It is best to stay away from other seasick individuals as their actions can influence your nausea.
Mind over matter – Have confidence. Knowing you have prepared yourself to be on the water with sleep, diet, and hydration is often enough to avoid seasickness. However, if you routinely face motion or seasickness then a visit with your doctor can provide the best options to make your days at sea a blessing. Their help could be the final ingredient in your personal recipe for great times on the water with friends and family.
For more information, contact Scott Jackson at the UF/IFAS Extension Bay County Office at 850-784-6105.