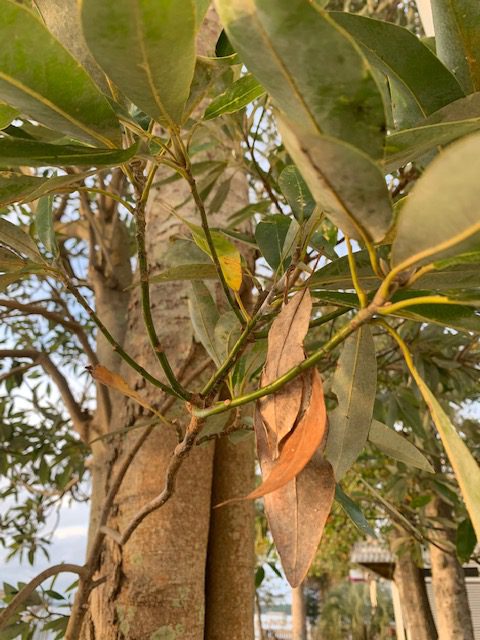 You never know what you'll find when you start looking closely in your garden. I was puzzled as to why there were three dead leaves hanging together on my sweetbay tree when all the other leaves looked so nice and healthy. On further investigation, I found a cocoon was made by binding the leaves together and it was firmly attached to the branch with silk.
This is the cocoon of the Sweetbay silkmoth, Callosamia securifera. Adult females lay their eggs on the native sweetbay tree, Magnolia virginiana, as the caterpillars only feed on sweetbay leaves. The trees tolerate having a few leaves eaten so there is no need to pick off the caterpillars if you find them. Local birds may do that for you as they rely on an abundance of caterpillars to feed their baby birds.
See photos of this beautiful moth with more details on its life cycle.
And then explore Gardening with Wildlife on UF/IFAS Gardening Solutions.