Beekeepers Workshop & Trade Show March 29 & 30 2019
The University of Florida IFAS Extension and the Beekeeping in the Panhandle Working Group has once again teamed up to offer the 7th Annual Beekeeper's Workshop & Tradeshow on March 29th and 30th at the Washington County Agriculture Center, 1424 Jackson Avenue, Chipley, FL 32428. The activities will take place from 8:00 am – 4:00 pm Central each day and will include lunch.
This year's event features: Hands-on open hive experiences, presentations on the latest in research-based beekeeping management practices, interaction with expert beekeepers, vendors with beekeeping equipment, and hive products. Door prizes will be available as well!
The registration fee for the event is $30 for one day or $50 for both days per person over 12, and $10 per day for kids 12 and under. (All Late Fees Waived)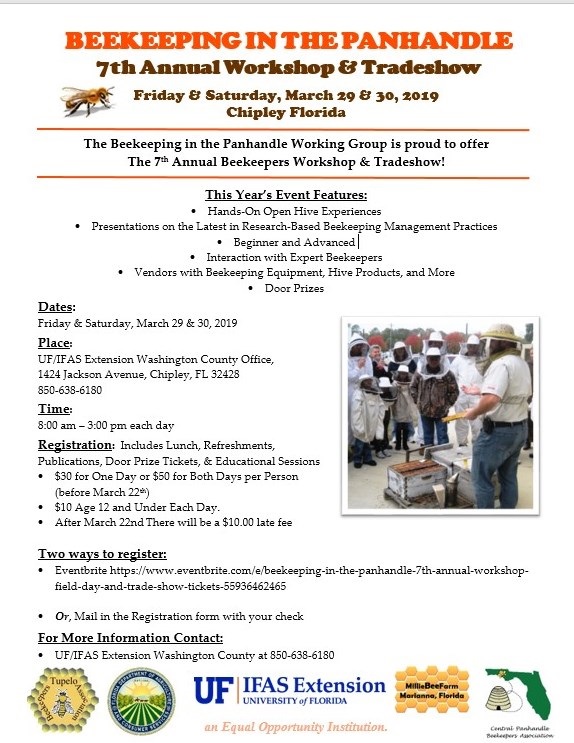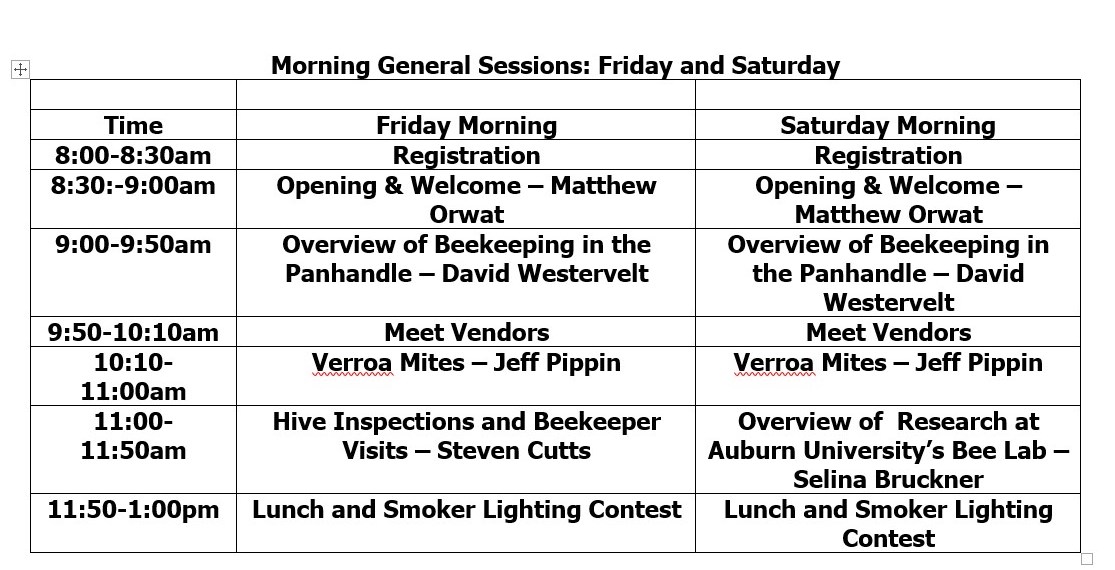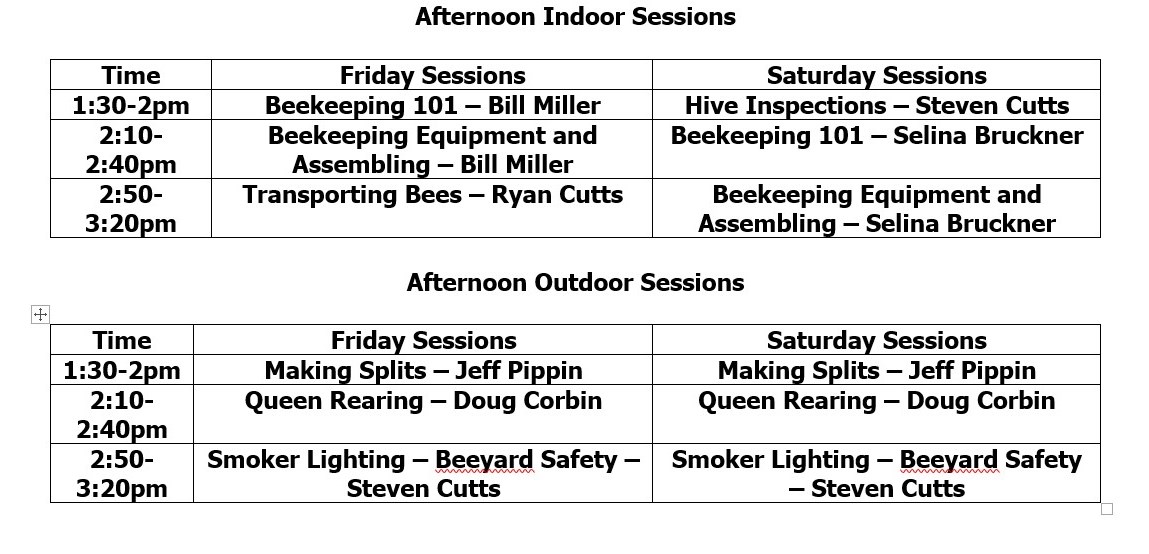 Beekeeping Q&A and Door Prizes – 3:20-4:00pm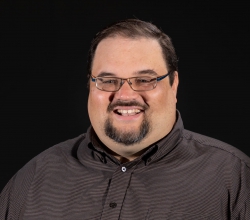 Latest posts by Matthew Orwat
(see all)