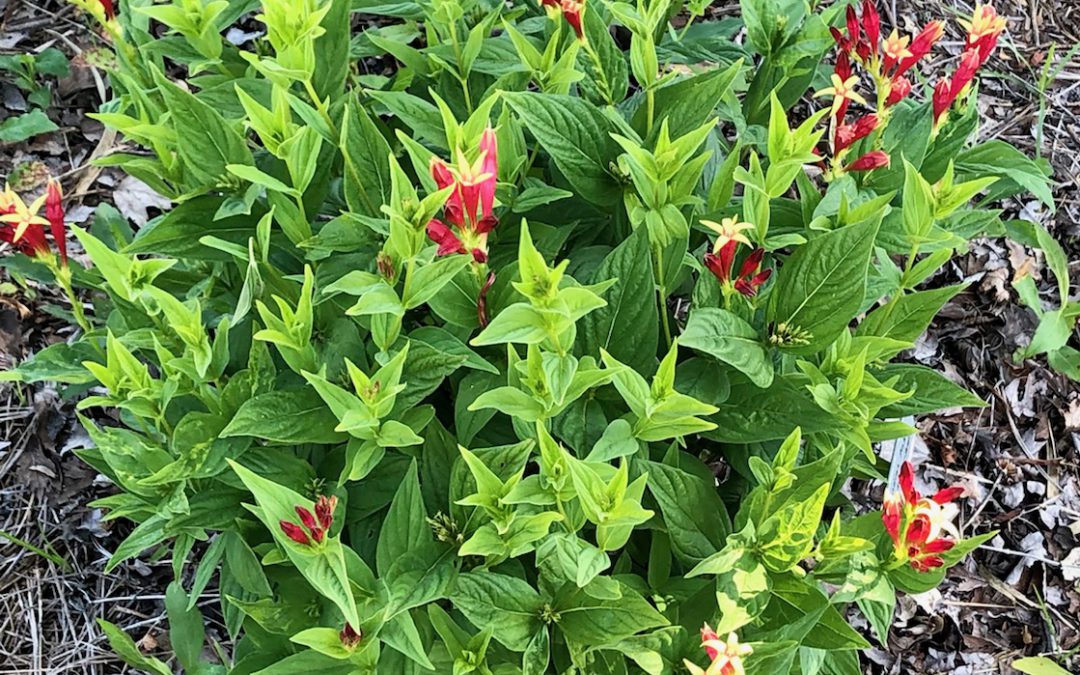 This week I have been noticing some of the beautiful perennials blooming at the Jackson County Extension office, and one struck me as especially beautiful. Indian Pink or Woodland Pinkroot (Spigelia marilandica), it turns out, is native to several counties in the Florida Panhandle.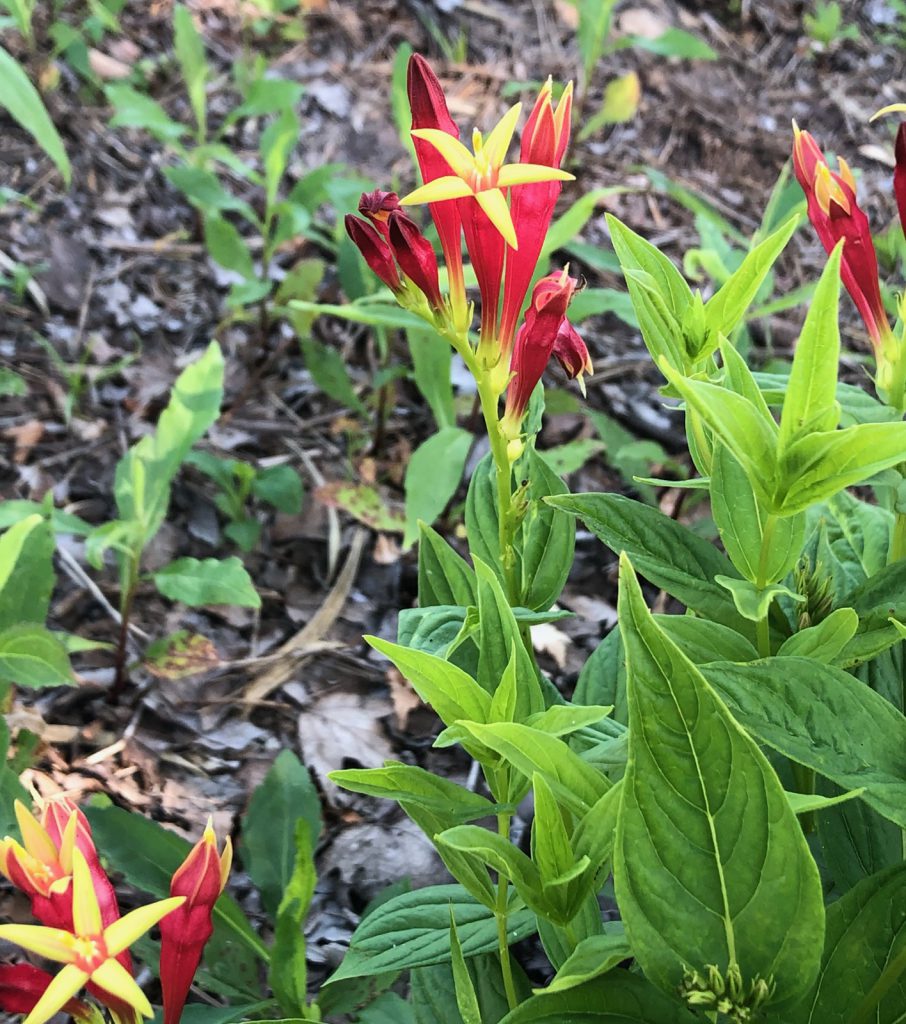 Woodland Pinkroot is a long-lived perennial that has a very showy but short blooming cycle each spring. It thrives in part shade as a small shrublike forb between 2-3 feet tall. Zones 8a and 8b are its native range in Florida and it is often found in moist, sandy, and well-drained acidic soils. This is not a plant that will tolerate salty soils or salt spray, so planting on the coast is not recommended. Additionally, it dies to the ground in the winter, so care must be taken when weeding the garden to preserve this perennial from inadvertent destruction.
This showy native is easy to propagate from seed or root division but not from cuttings. What's more, it attracts hummingbirds with its tubular-shaped yellow and red flowers. Old flowers may be removed before seed set to extend the blooming season. One advantage for the urban garden is that it is not an aggressive grower but will need some help if competing with other aggressive native plants such as blue mistflower (Conoclinium coelestinum).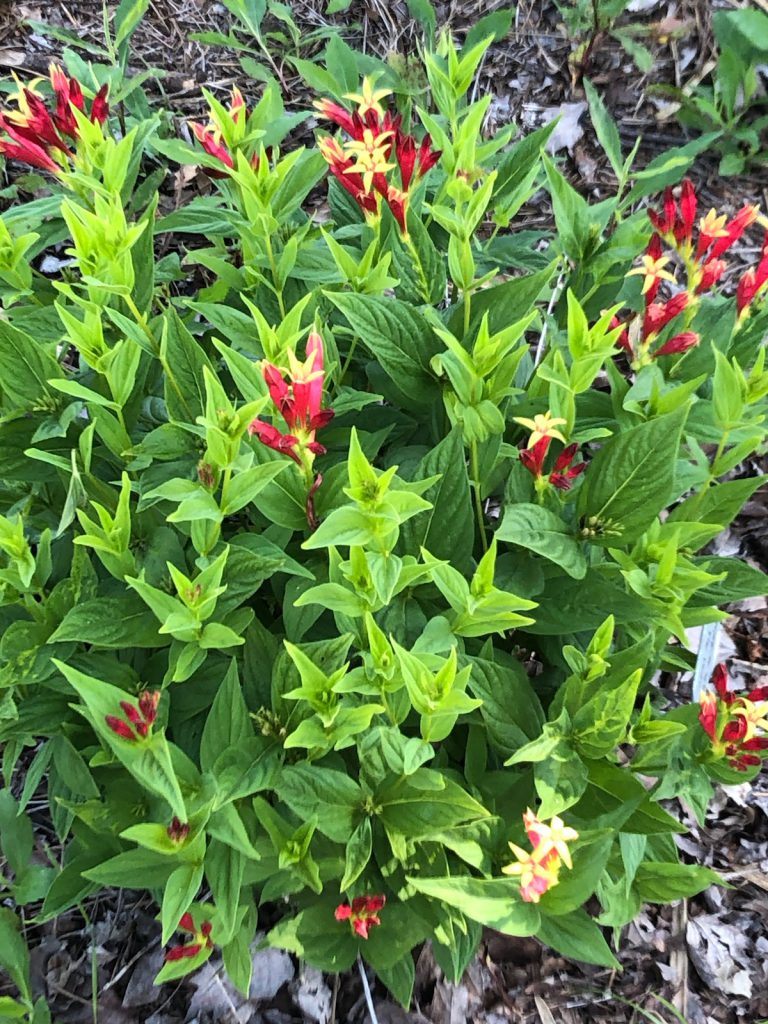 This is one plant that I was not aware of until recently as it seems to be not well known even to long-term Florida gardeners. I think that it is a worthy addition to the native or Florida Friendly landscape if one has the right climatic conditions for it to thrive, namely partial shade and well-drained, moist, and acidic soil.
For more information check out these popular native plant websites:
Lady Bird Johnson Wildflower Center