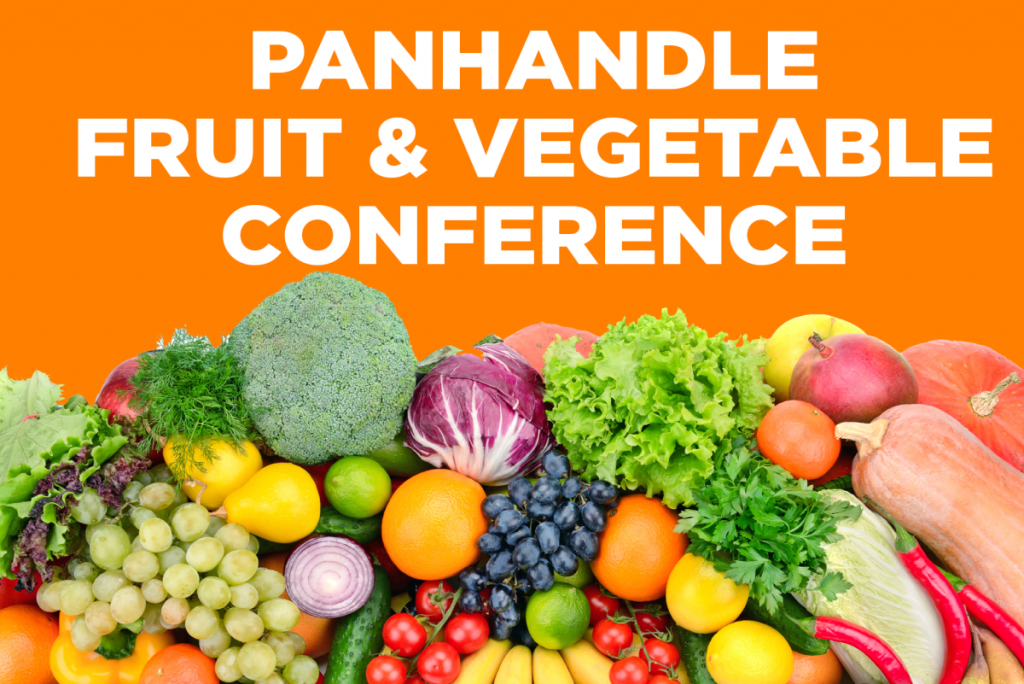 2019 Panhandle Fruit and Vegetable Conference: Seeking to Bridge the Agricultural Gap
Join UF/IFAS Extension on October 2 and 3 for the 2019 Panhandle Fruit and Vegetable Conference. Not only will participants get the opportunity to learn about some of the most current innovations in fruit, nut, and vegetable production; marketing and business; and alternative enterprises in the southeast; they will also have the pleasure of hearing the keynote address from Dr. Cary Rivard, an Associate Professor, Extension Specialist, and Director of the Kansas State Research and Extension Center.
Dr. Cary Rivard knows the horticultural and agricultural industries well, as he grew up helping his parents operate a greenhouse business in Kansas City, Missouri. Embracing his family roots, he received his Bachelor of Science degree in agricultural science and biology from Truman State University and his Master of Science and doctorate degrees in plant pathology from North Carolina State University.
But Dr. Rivard knows not everyone gets to grow up witnessing the importance of the agricultural industry firsthand, nor does everyone study agricultural sciences in pursuit of educational degrees. Therefore, throughout Dr. Rivard's career, he has sought projects that work to connect urban communities with agriculture. As we all know, technological innovations in the 21st century have connected communities in more ways than we could have ever imagined. Yet, it seems a disconnect has arisen among the people in these communities and the food they eat and the farmers who grow that food. But Dr. Rivard sees this disconnect as opportunity. He knows it is agricultural and horticultural leaders – both university specialists and farmers – who can bridge the gap between urban communities and the agricultural products on which they, knowingly or unknowingly, truly rely.
At the Panhandle Fruit and Vegetable Conference, Dr. Rivard will discuss his mission to connect urban communities and agriculture, including his work coordinating the Growing Growers Kansas City program, which provides education to new and experienced growers through farm apprenticeships and an annual workshop series. In addition to speaking as the 2019 Panhandle Fruit and Vegetable Conference keynote speaker, Dr. Rivard will also present one of the conference sessions, where he will discuss his effort to integrate crop diversity and crop rotations into high tunnel production systems.
Register to attend the UF/IFAS Extension 2019 Panhandle Fruit and Vegetable Conference and Post-Conference Tour on Eventbrite (https://panhandlefv2019.eventbrite.com). The main conference will be held on October 2 at the Emerald Coast Convention Center in Fort Walton Beach, Florida. The post-conference tour on October 3 will be a great chance to chat with farmers, and it kicks-off with breakfast at the Emerald Coast Convention Center. Participants will then ride together by bus to tour local farms, enjoy lunch, and be returned to the Convention Center by 3 p.m.
Latest posts by Molly Jameson
(see all)