Beth has served as a horticulture educator with the University of Florida for 23 years in Escambia County.  She assists both homeowners and professionals with evidence-based information to improve their gardening and landscaping practices.  Beth earned degrees from the University of Tennessee in both Horticulture and Entomology that complement each other well, enabling her to find solutions to a broad range of horticulture issues faced by the community.
The best part of the Beth's Extension work is the variety of activities and topics that are involved in the job.  Everyday can offer something new to learn.  She especially enjoys learning about the local environment and determining the 'whys' behind a particular gardening practice or recommendation.
If Beth had to choose her favorite gardening activity, it would be pruning trees because you often need to envision future growth and how it can be directed in a certain way for plant health and attractiveness.  She does not enjoy installing sod as much.
Beth and her husband are currently parents to seven spoiled cats.  They both enjoy attending the Epcot Food and Wine Festival and Universal Halloween Horror Nights when a cat sitter is available.  Her impressive collection of Harry Potter memorabilia can fill up an entire room.
When Beth retires many years from now, she will like to serve as a volunteer for a local animal organization and travel across the country to see its natural beauty.  Cats may just have to come along as well.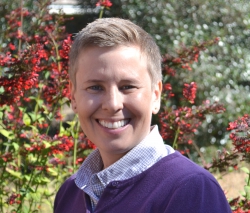 Latest posts by Beth Bolles
(see all)