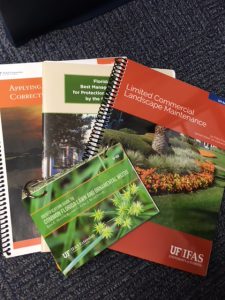 Earlier this summer I talked about getting to know your weeds, so they'll be easier to control. If you missed that article you can review it here "Why Can't I Kill Weeds?"
Today we will look at the types of herbicides available so your selection will fit your situation.
Understand your herbicide options. Picking out the appropriate herbicide can be overwhelming. The options seem unlimited when you are standing in the store looking at aisles of containers. By preparing yourself before you shop you can save time and increase your chances of making the most effective selection. Here are some herbicide basics:
Label interpretation. The pesticide label is a multipage document that describes ingredients, how a pesticide works, application instructions, safety requirements, and other important information for the user. Before applying any pesticide (yes, herbicides are pesticides!) you should read the entire label. Pulling the label off the package in the store may be frowned upon and the print is very small. For this reason, I would recommend looking up a few options before you go shopping and reading the labels online. This allows you to take your time to be sure you understand if it is the appropriate product and you can make your shopping list for personal protective and application equipment before you leave the house. Three important things to look for when selecting your product are active ingredient, labeled site (site includes the location such as residential landscape vs. agricultural crops and the plants it is safe to use on), and targeted pest.

Pre-emergent herbicides. Pre-emergent herbicides provide control when applied BEFORE seed germination of your target weed. They do not prevent germination, rather they prevent emergence of shoots and roots essentially inhibiting normal plant growth which eventually results in plant death. It is important to have your product in place during the correct window of time. Typically, 1-2 weeks before germination of your target weed is ideal.

For warm season annual weeds (crabgrass, goosegrass, sandspur, and spurge are examples) apply pre-emergent herbicides when day temperatures in early spring reach 65-70°F for 4-5 consecutive days. This may be mid-February or as early as January.
For winter annual weeds (henbit, black medic, geranium, and chickweed are examples) watch for night temperatures in the Fall to reach 55-60°F for several nights in a row to indicate proper application timing.
Some products are selective to plant types such as grasses, sedges or broadleaf weeds. Other products are more broad-spectrum and are effective on multiple weed types.
Pre-emergent herbicide should not be used if you intend to plant seed – it will affect your desired plant in addition to the weed! There may also be effects on newly planted lawns or plants, so be sure to read the label closely to avoid damage to non-target plants.

Post-emergent herbicides. These products are used on weeds that have already emerged, regardless of life cycle (annual, perennial, biennial). This type of herbicide will be applied directly to the weed you are trying to kill. There are a few categories within this group.

Selective or non-selective.
Selective herbicides work on particular categories of plants: broadleaf, sedge, grass, or woody plant.
Non-selective herbicides can kill any type of plant regardless of category.
Contact or systemic.
Contact herbicides kill the plant tissue it comes into contact with and does not translocate to the rest of the plant.
Systemic herbicides are translocated throughout the plant to affect more than just the place of absorption. These are ideal for perennial weeds that would regenerate from roots, bulbs, or tubers if the top is damaged or killed.
Effective weed management requires some preparation and research for the best outcome. For help with weed identification and control recommendations, contact your local UF/IFAS Extension Office.
Further reading on weeds and herbicides:
Florida Homeowner Herbicide Guide: Considerations, Applications, and Selection 
Postemergent Herbicides for Use in Ornamentals
Weed Management Guide for Florida Lawns
Latest posts by Julie McConnell
(see all)