There are numerous insects and insect relatives that can produce webbing, and webbing can be a sign that something unwanted is near. Arachnophobes might grow uneasy at the sight of a spiderweb, and gardeners might frown to see the tiny filaments that spider mites spin. Tree lovers might assume that webs on a tree are a sign that caterpillars such as the eastern tent caterpillar have taken up residence. But what about webs on a tree trunk?
If you come across a tree trunk coated in silk, chances are you're looking at the work of a bark louse. Also known as psocids or tree cattle, these little insects eat all the stuff that sticks to a tree's bark. Lichen, moss, algae, and dead bark can all end up as meals for a hungry bark louse. The good news is that while lichens don't hurt trees, neither do bark lice!
Bark lice spin their webbing as protection from predators. They often produce large quantities of webbing, because there are often large quantities of bark lice present. The name 'tree cattle' comes from the fact that they form these large colonies, and move in a manner similar to cattle in groups. While swirling swarms of creepy-crawlies rarely make people feel at ease, don't worry about these. Acting as a sort of clean-up crew, they will do their work, grow and mature, and move elsewhere by themselves.
There are often several generations of bark lice each year in Florida, so they may reoccur. No control is needed for these insects, though if leftover webbing is considered aesthetically unpleasing it can be removed by spraying with a sharp jet of water. For more information about bark lice, see our EDIS publication at https://edis.ifas.ufl.edu/publication/IN553.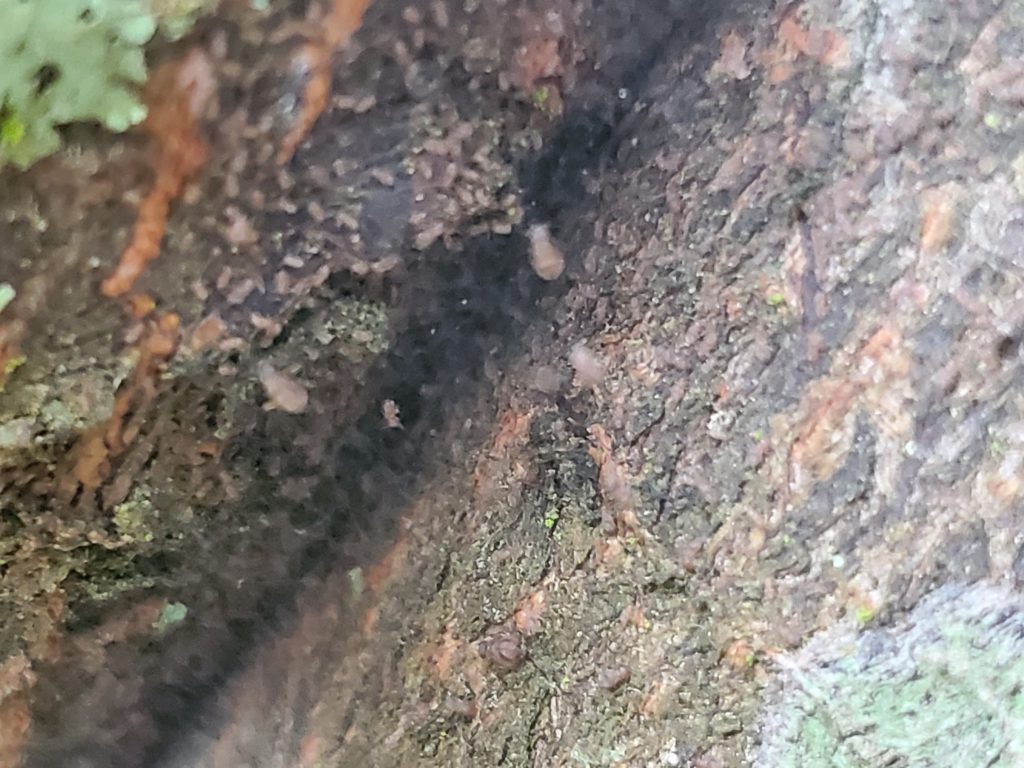 Latest posts by Evan Anderson
(see all)