Landscaping in the Panhandle of Florida comes with many opportunities and challenges in this diverse plant environment of coastal, flatwoods (aka pine woodland), sandhills, and clay soil areas running adjacent to the Alabama/Georgia lines.  Sandy soil is the predominate soil of the panhandle area from coastal saltwater marshes and brackish bay waters to wetlands and drier well drained quartz sandy soils of the sandhills.  Unique ecosystems can be found in all these areas.  One of the areas with the largest plant diversity is the Longleaf Pine savannahs found in the sandhills.  Now comes the question of landscaping decisions for your residential living.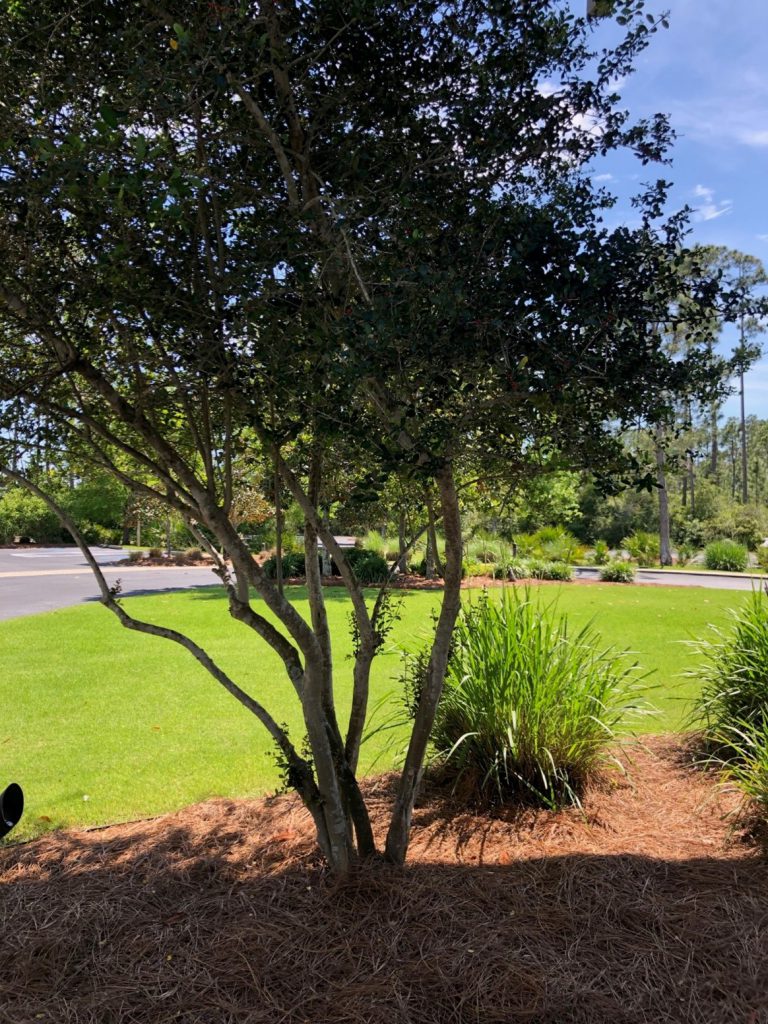 Understanding your soils and how to improve them where you live is critically important before putting the first plant in the ground.  We live in an area of abundant rainfall and this will impact the chemistry of your soils.  Make an appointment with your local horticulture agent at the University of Florida IFAS Extension office in your county to discuss your soil and landscape ideas.  Taking soil samples will likely be needed. With instruction you can easily collect the samples needed to be sent and received to determine the best options. 
With abundant rainfall, leaching of key nutrients will occur removing base cations that can include potassium (K), magnesium (Mg), calcium (Ca) and others.  This all leads to soils being more acidic in nature.  Nutrient resources may need to be added and checked every 2-3 years, just be sure to follow the soil sample recommendations.  Soils near wetland areas can leach differently than the deep quartz sandy soils of the sandhills.  Adding organic amendments is a recommended practice.  Just how much will depend on your soil setting; talk with your horticulture Extension agent.  Often new homesites and commercial construction areas have soil brought in to raise or level construction locations.  Understanding the movement of water through these newly added layers to the existing soil below will determine drainage and nutrient movement within this site.  It can be confusing making decisions about adding soil nutrients, lime, and organic amendments.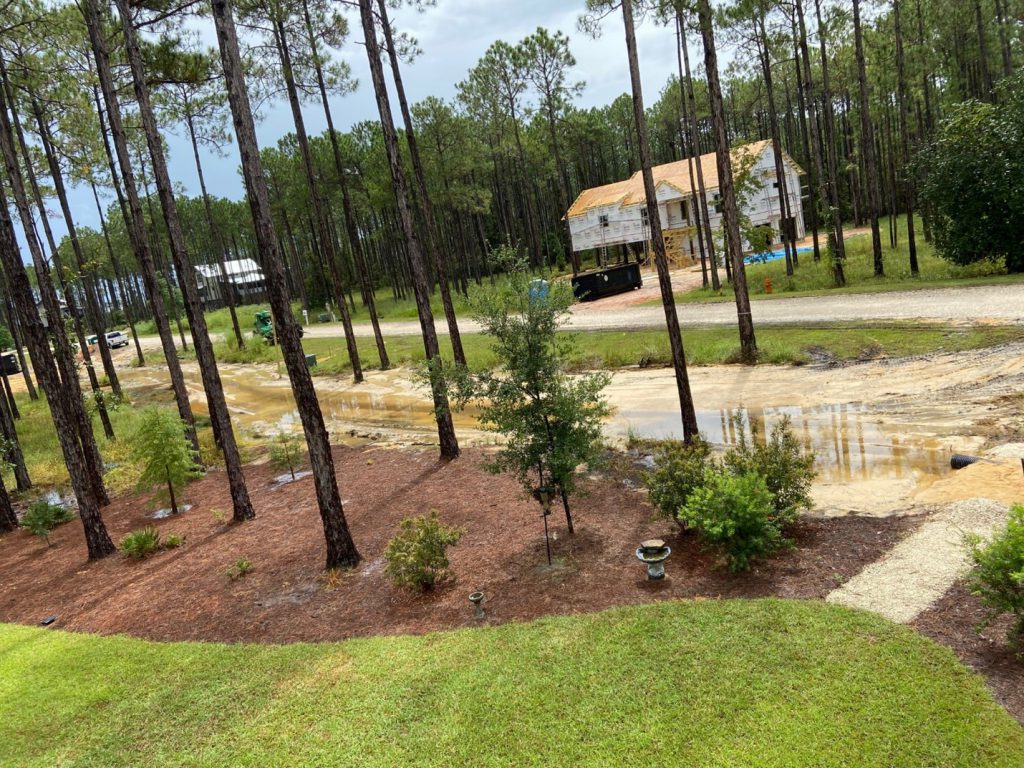 Once all this is settled you can start thinking about how to enjoy this wonderful Panhandle outdoor living opportunity.  Creating living spaces comes in many ways from building patios, porches, decks, outdoor kitchens, and strategically places chairs and benches.  Talk with your family and others who may enjoy these places with you.  Gazebos or barbeque grill areas may be in the plans.  Placing these into the landscape takes planning. Draft designs and think of creative solutions for the site.  Look at the site elevation changes from high areas to low wetland areas.  Will you need "No See Um" screen for the porch to keep out the small insects or install ceiling fans to keep the breeze moving? 
There are many questions to be asked. Create a list to be addressed before beginning a project and then determine the cost.  Enjoy the adventure!
Latest posts by Stephen Greer
(see all)