The UF/IFAS Extension Bay County Pollinator Garden is the proud recipient of a Little Free Library built, stocked, and installed by the Bay County Library Foundation. We were incredibly fortunate the foundation had the perfect box designed and painted by local artist Heather Clements just waiting for the perfect place to be installed!
You might be asking yourself, how does a Little Free Library work? It's very simple, if you want a book you take one and if you have a book to donate you leave it in the box. Our box includes books for all ages and reading levels including children's books in English and Spanish and of course gardening and wildlife topics. As people exchange books the titles and topics will change and evolve over time.
If you are in Panama City I hope you will take a moment to pick out a book and enjoy our demonstration gardens at 2728 E. 14th Street, Panama City and visit the virtual garden for educational information about the garden inventory.
Looking for a Little Free Library near you or Interested in starting one? Visit https://littlefreelibrary.org/start/ or contact your local library to find out more information.
#littlefreelibrary #artinthegarden #gardening #bookworm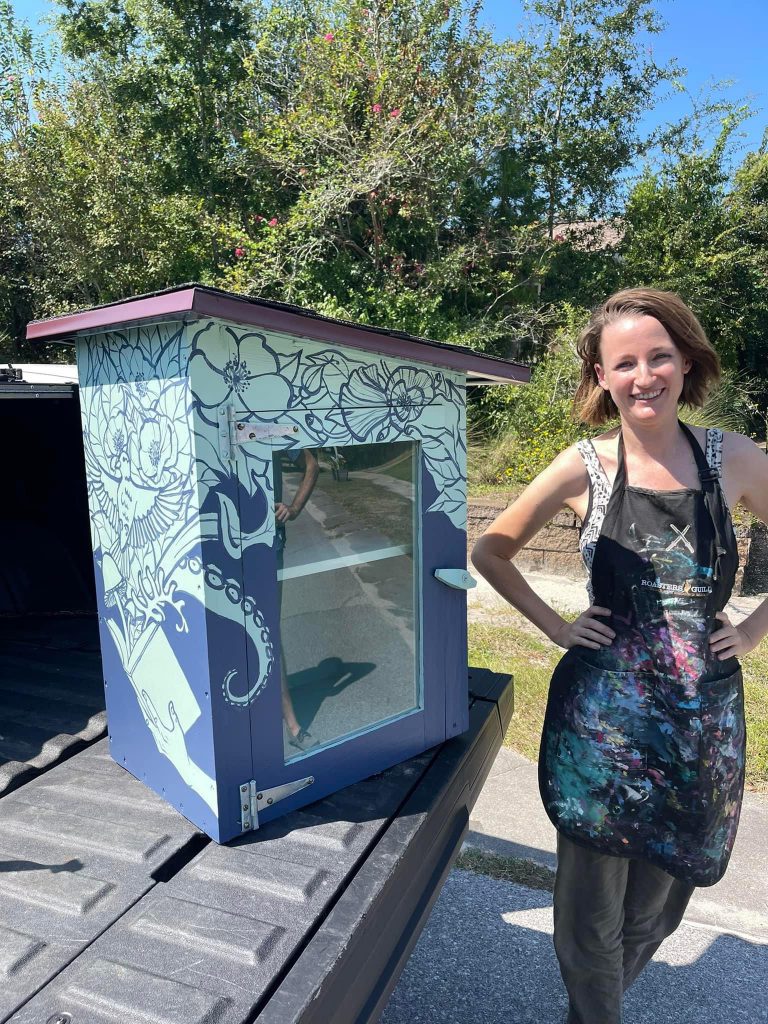 Latest posts by Julie McConnell
(see all)