Moderate to strong El Nino conditions were predicted for this summer and I think this revelation has come true. The heat and humidity in the latter part of June were on the verge of being unbearable and the precipitation cycle is unpredictable. In the middle of the month, a series of storms with strong winds hit a number of areas in the panhandle, bringing down some large trees. University of Florida/IFAS Extension recommends removing large branches and trees that pose a threat to damaging your home and other structure before the start of each hurricane season. However, sometimes we just don't get around to removing these trees until after they fall.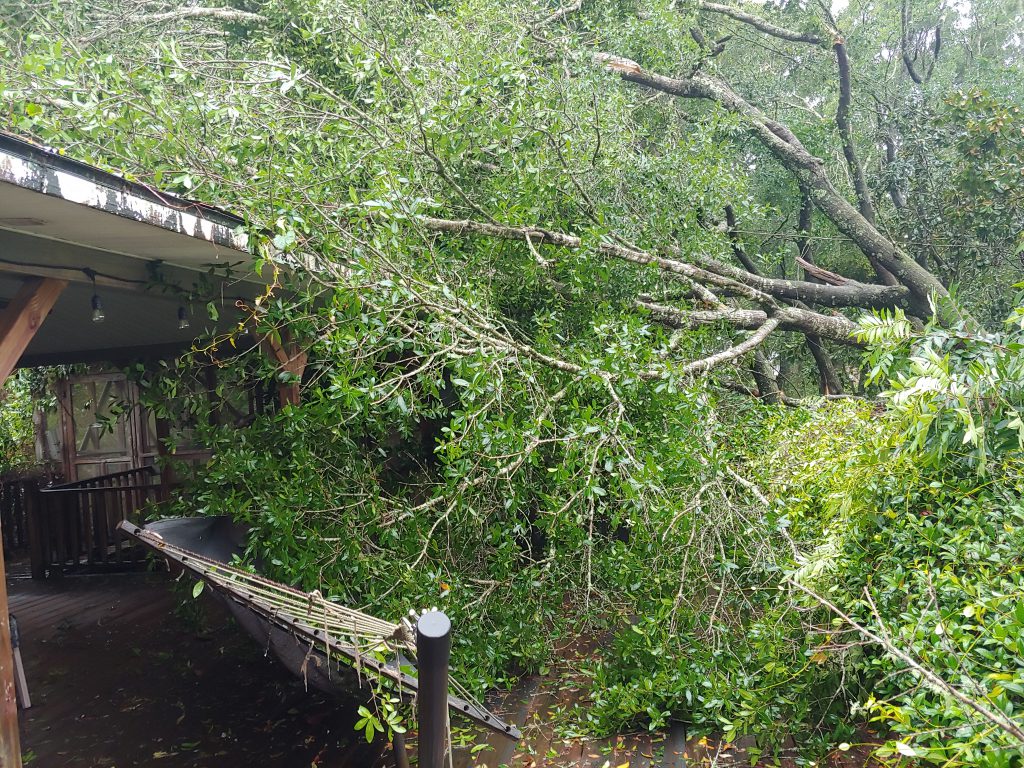 Luckily only the tops of the trees in the photo above fell on the roof of the house. These are laurel oaks (Quercus laurifolia) which are fast growing but not tolerant of wind. In this situation, four trees fell together and are laying on the corner of the roof. The trees also pulled down the power, cable, and phone lines to the house.
So where do we go from here? Unfortunately the trees were uprooted and pose the potential for additional harm to the house if not removed correctly. In this situation, a tree service that owns a crane was recommended to remove the trees without administering more damage to the home and other trees and plants in the landscape and to avoid knocking down the powerlines again.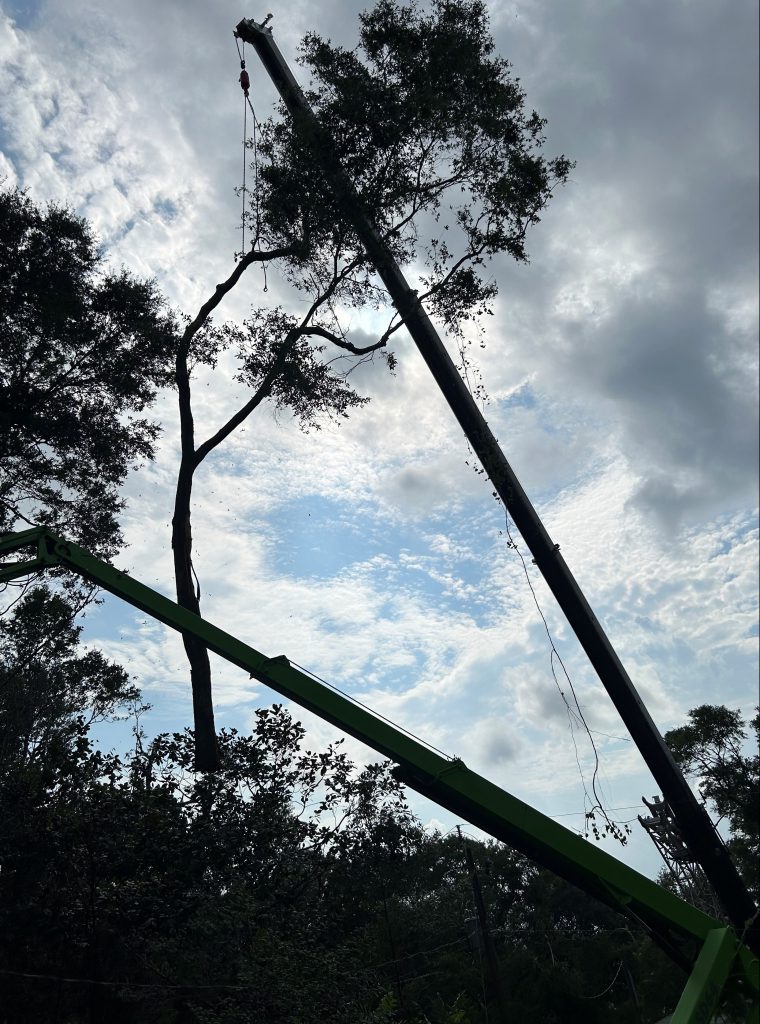 The tree service utilized a boom lift and a crane to safely lift the trees away from the house and utility lines. The employee on the lift connected each section of the tree to the crane before each cut. The boom was then moved to a safe location before each tree section was lifted away to the road to be cut into smaller pieces.
In this situation, the homeowner was lucky. There was no damage to the house other than a couple bent panels on the metal roof. However, this little bit a damage could have been totally avoided if these weak trees had been removed before the storm hit.
The trees featured in this article fell during a thunderstorm and possible tornado. If these trees had fallen during a weather event that was Federally declared, then a portion of the cost for their removal and cleanup might have been eligible to be considered an itemized deduction on Federal income tax forms. For more information on filing this type of loss please read the publication "Income Tax Deduction on Timber and Landscape Tree Loss from Casualty" from the USDA Forest Service.
Latest posts by Matt Lollar
(see all)