It's hot, but the birds are still singing, the bees, including annoying yellow jackets, are buzzing, and the plants continue blooming. While many north Florida gardeners are hesitant to do much gardening in this heat, there's plenty in the landscape to keep us entertained. One of the many benefits of gardening is observing all of the wildlife that visits, whether for pure enjoyment of watching nature or for keeping life lists of every bird, beetle, snake, or wildflower you've ever seen. However, many of us may not know exactly which bird, etc. that we're looking at, much less hearing in the distance. Fortunately, there's an app for that!
You may already be familiar with the many online tools, but here are a couple that are easy to use, assuming you know how to download an app on your smartphone, and go beyond an id based on visual similarity to other online photos with no consideration of your location.
We'll start with my favorite app for plants, insects, and other critters you can easily capture with a camera – iNaturalist. Once you set up your account, you can begin to upload "Observations" with saved photos or directly with your phone's camera. iNaturalist does have the option for uploading sound "Observations" as well, which I've used to upload frog calls. It uses your location to provide you with a list of potential species, and which one it feels is the most likely. The great thing about iNaturalist is someone else, often someone with experience identifying that organism, follows up to confirm or suggest another option. When enough identifiers agree, your "Observation" is considered research-grade. Another great feature of iNaturalist is that once the "Observations" are considered research-grade, biologists around the world can use the app to learn more about plant and animal population dynamics. Turning you into a research assistant/gumshoe naturalist. iNaturalist should only be used for wild populations, nothing planted or domesticated. They have a slimmed down version called Seek that can be used for identifying landscape plants.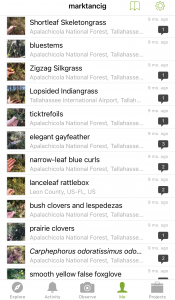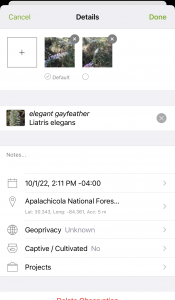 Another easy-to-use app from our land-grant friends, and bird lovers, at Cornell University is the Merlin Bird ID app. The great feature of this app is the ability to record bird chatter and let the app figure out the bird species present. Once the recording is over, you can save it and even dial in on the different species and the call it made. With the touch of a finger, you can then learn more about each species. The Merlin Bird ID app also utilizes your location data and allows for uploading pictures and/or using a step-by-step guide to help figure out what you may have seen.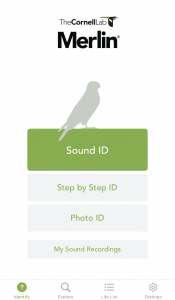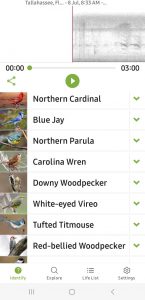 The heat may be miserable, but the sounds and sights of the garden can be quite a treat this time of year. Once you learn more about the critters that share your landscape, hopefully you'll be encouraged to provide them more of the things they need to thrive – water, shelter, and food, in the form of a diverse landscape. Maybe it will give you ideas for more plantings later, when it cools off a bit!
I should highlight that both apps are free with no obnoxious ads that pop up while you have them open. They both also allow you to make lists and keep track of your observations. When visiting a new part of the world, they also let you explore what species may be near and new to you.
For more information on attracting wildlife to your landscape, please visit the Gardening with Wildlife site and read Landscaping Backyards for Wildlife: Top Ten Tips for Success. Of course, you can always contact your local extension office for assistance.
Latest posts by Mark Tancig
(see all)