The northwest Florida area has been identified as having the highest concentration of invasive lionfish in the world.  Lionfish pose a significant threat to our native wildlife and habitat with spearfishing the primary means of control.  Lionfish tournaments are one way to increase harvest of these invaders and help keep populations down.  Not only that, but lionfish are a delicious tasting fish and tournaments help supply the local seafood markets with this unique offering.
Since 2019, Destin, Florida has been the site of the Emerald Coast Open (ECO), the largest lionfish tournament in the world.  While the tournament was canceled in 2020, due to the pandemic, the 2021 tournament and the Lionfish Removal and Awareness Day festival returned to the Destin Harbor and led to the removal of over 10,000 invasive lionfish.
This weekend, May 14 and 15, 2022, the tournament and festival will be in back in full force at HarborWalk Village in Destin Harbor. A record number of teams will be on the water competing for cash prizes and other loot.  Florida Sea Grant will be on hand to support the two-day festival that will include lionfish tasting and fillet demonstrations, conservation and art booths, interactive kids zone, shopping, and lionfish viewing! Bring your family and friends out to support this unique event and do your part to help fight invasive lionfish.
For more information on the tournament, visit EmeraldCoastOpen.com or Facebook.com/EmeraldCoastOpen.
For information about Lionfish Removal and Awareness Day, visit FWCReefRangers.com
"An Equal Opportunity Institution"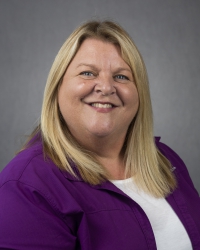 Latest posts by Laura Tiu
(see all)