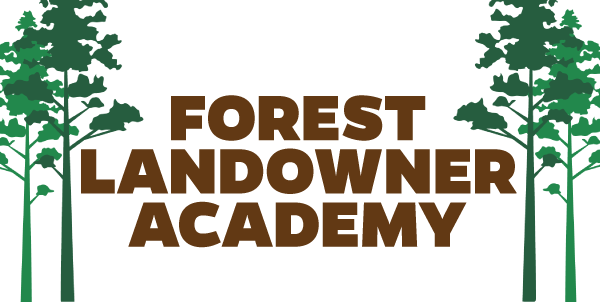 The Forest Landowner Academy is the first of its kind offered by the UF School of Forest, Fisheries, and Geomatics Sciences (SFFGS) on the UF/IFAS Extension Online Learning catalog. Forest Landowners, and others in need of forest management education, are encouraged to enroll to connect with SFFGS forest management experts and receive quality core educational content on forestry and multiple-use stewardship concepts!
The seven course modules cover a variety of topics including:
Understanding your forest resources
Developing your management plan
Timber management
Marketing forest products
Other forest enterprises such as pine straw and hunting leases
Wildlife management
Planning for the future
Each module include an assessment questionnaire where you can apply what you've learned to your land or situation and begin or continue planning and making contacts. In addition being better prepared and equipped to be good stewards of their forest resources, those completing the course will earn a University of Florida Certificate of Completion.
This course is relevant for Florida forest landowners and land managers, as well as those in the neighboring coastal plain regions of GA and AL. Participants will build on this course as they receive information and attend educational events offered by the Florida Land Steward Program and other partners in Florida and neighboring states.
Enroll in the Forest Landowner Academy on the Extension Online Learning Canvas Catalog: https://ifas-sfrc-for.catalog.instructure.com/courses/for-fla
For more information, contact:
Chris Demers at cdemers@ufl.edu, 352.846.2375 or
Dr. Michael Andreu, mandreu@ufl.edu
Latest posts by Rick O'Connor
(see all)