Bats get a bad rap. They give people the creeps and can show up in unwanted places (like attics and sheds). But collectively, the bats in our communities eat millions of mosquitoes and agricultural pests every night. Without them, we'd be overrun with insects, disease, and damaged crops.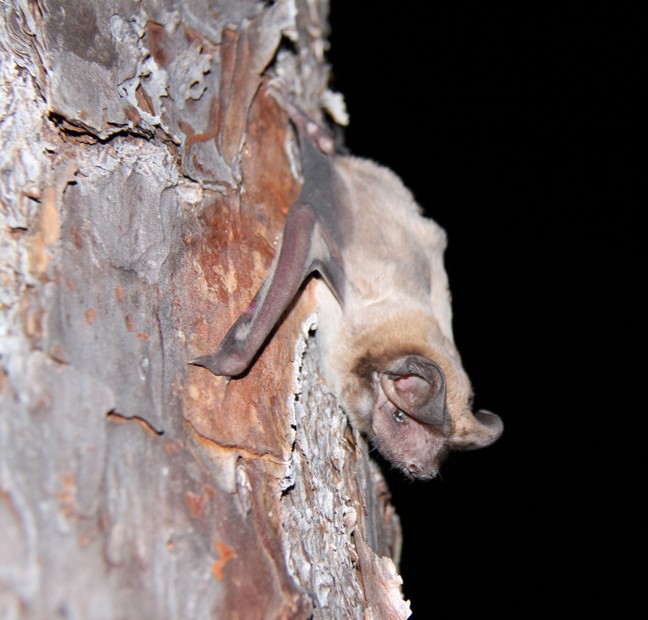 As a mom, I also have the utmost respect for bat mothers. When a member of this acrobatic species gives birth, it's done while hanging upside down by her feet. When the baby is born, mom catches it in her wings and the newborn crawls up to her abdomen. Bat babies are not tiny, either—at birth, they are typically up to a third of an adult bat's weight. Can you imagine giving birth to a 50+ pound baby, while hanging from your feet? Thankfully, most births are single pups, but occasionally multiples are born. Through our local wildlife sanctuary, I once met an exhausted bat mother of triplets. She and her new brood were found together on the ground—mom was unable to carry all three with her as she flew.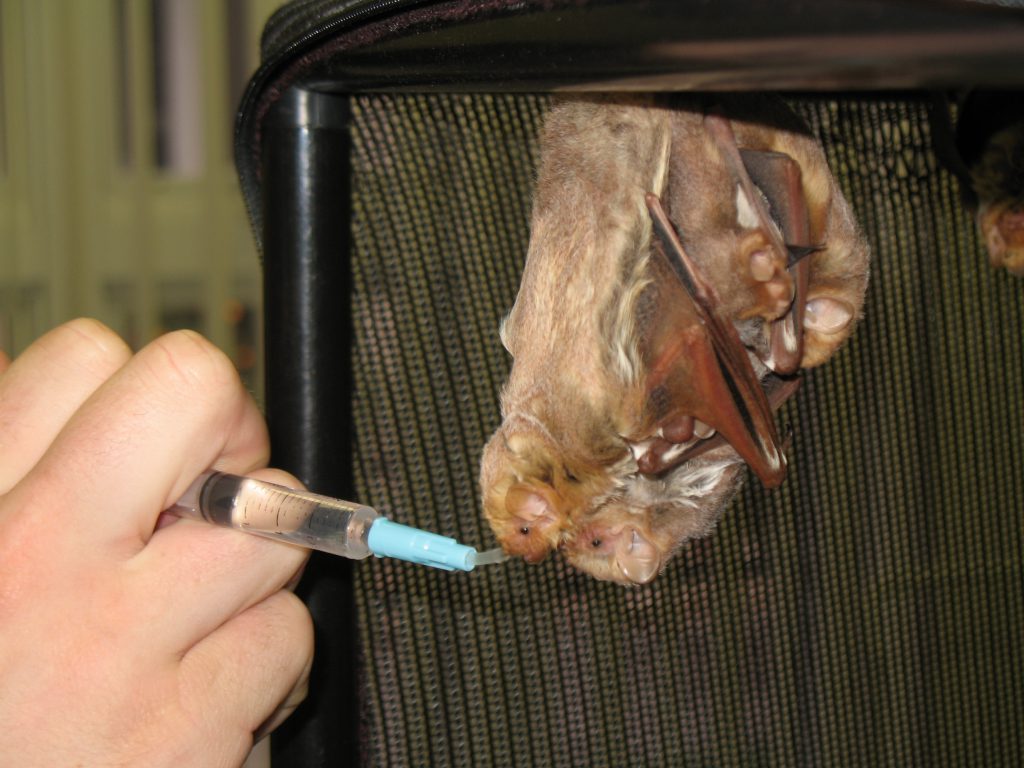 Summer is maternity season for female bats, typically giving birth in May or June. Being fellow mammals, bats must stay near their newborns to nurse. It takes about three weeks for juvenile bats to learn to fly. During that time, they either cling to their mother, nursing on the road, or stay behind in a maternity colony as she feeds at night. For that reason, during the period from April 16-August 14, it is illegal to "exclude" or prevent bats from returning to their roost—even if it's your attic. Blocking a bat's re-entry during this time frame could result in helpless newborn bats getting trapped in a building.
So, if you have seen evidence of bats flying in and out of your attic—or another building that should not house them—you will need to wait until August 15 or later. Excluding bats from a building entails waiting for the bats to fly out at night and putting up some sort of barrier to prevent their return. This can be done using several different methods explained in this video or by using a reputable wildlife professional. The Florida Fish & Wildlife Conservation Commission has regulatory oversight for bat-related issues, and they will work with homeowners to arrange a positive outcome for both the homeowner and the animals involved.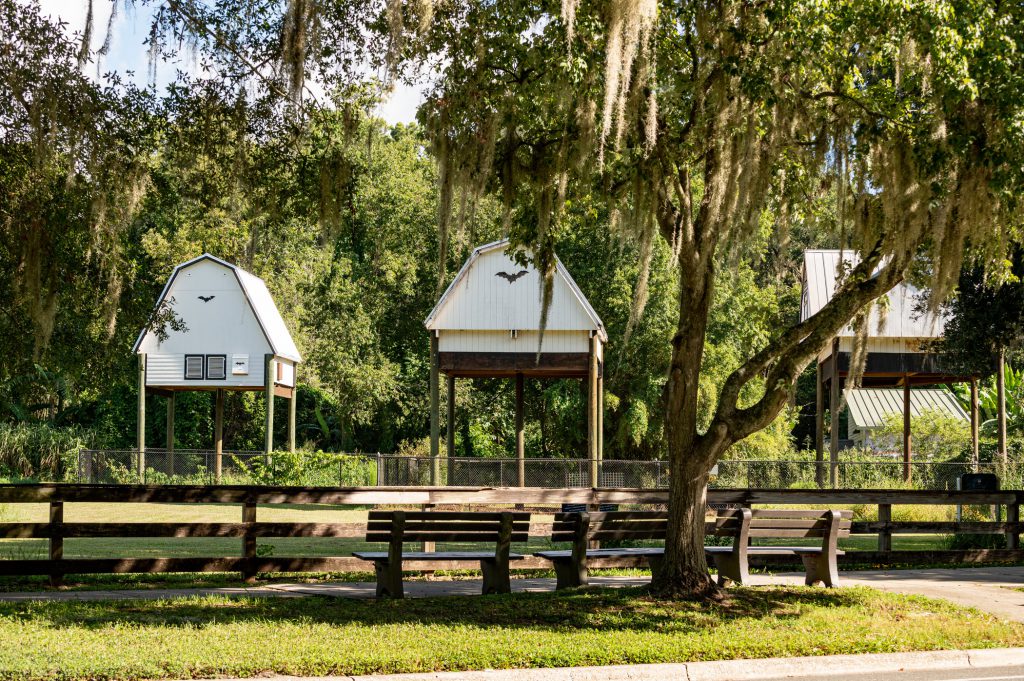 On just about any spring or summer night at dusk, you can look up and see bats darting around, chasing and catching insects. If you are a total bat nerd like me, there are also several places around the southeast with large bat houses for public viewing. In Gainesville, the University of Florida bat houses are home to over 450,000 bats that leave the houses every night. An even larger colony in Austin, Texas (750,000-1.5 million bats) flies out at sunset every night to forage from their dwelling under a downtown bridge. Both are fascinating experiences, and worth a visit!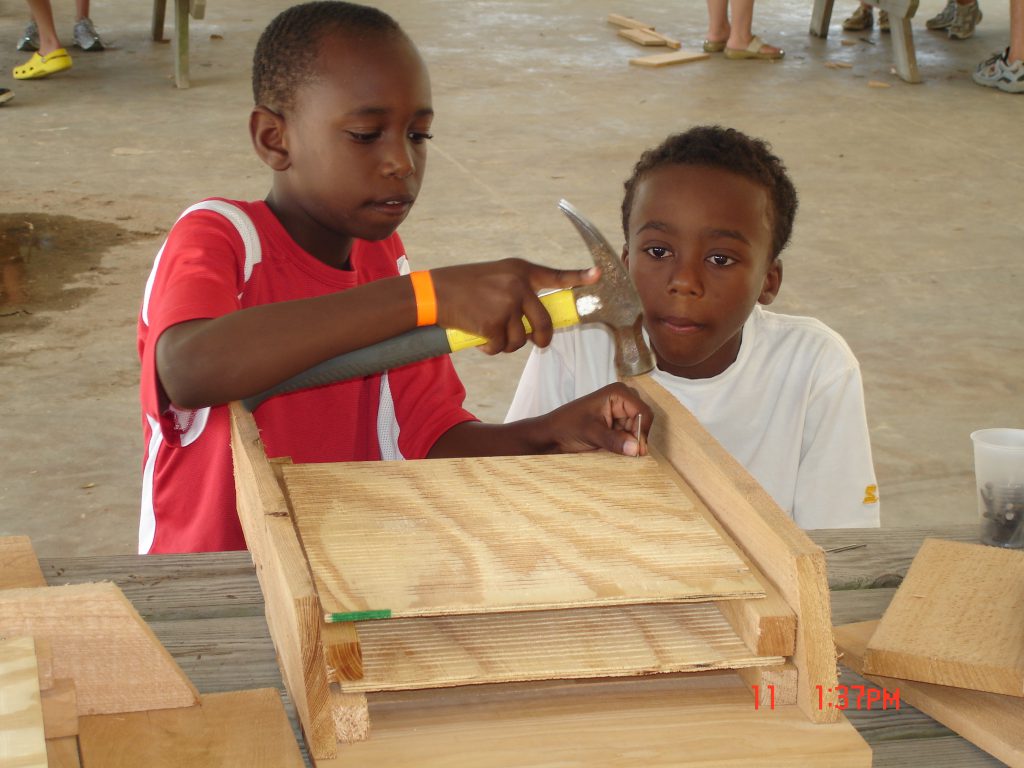 If you're interested in building a bat house for your own backyard, reach out (ctsteven@ufl.edu); I have examples at the office and several sets of plans for building bat houses and installing them correctly. The publication, "Effective Bat Houses for Florida" goes through the best way to figure out where to place a house and includes a set of plans.