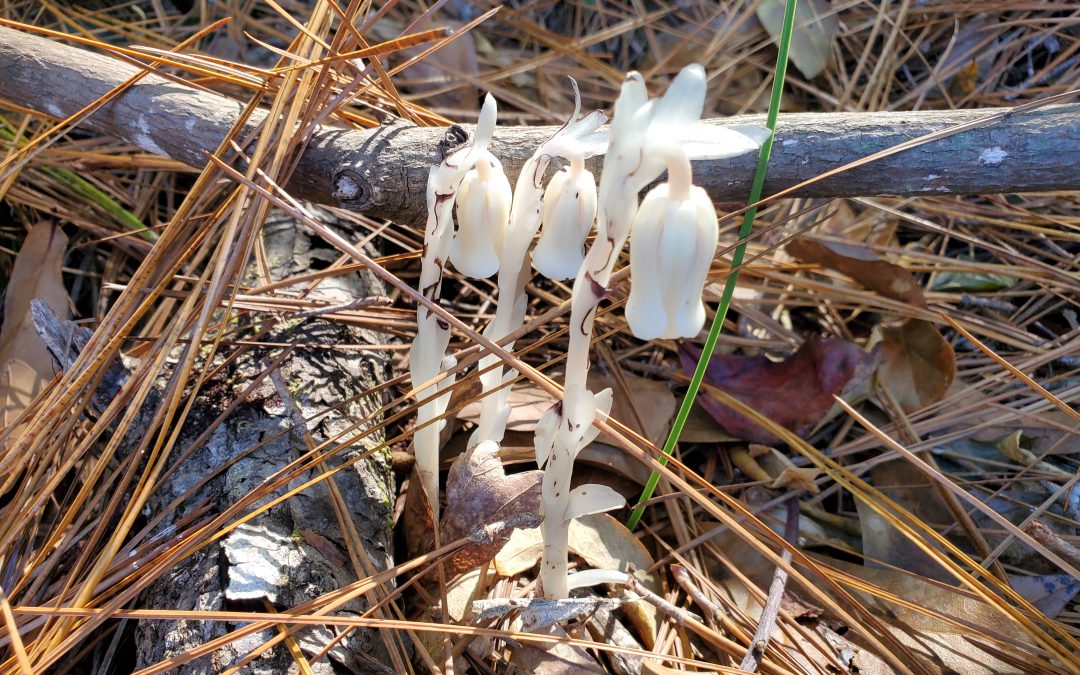 There are many problems that can plague a plant in our environment, from fungi that love the humidity in North Florida to insects that chew through leaves. One less common but interesting source of stress for plants comes from…other plants?
Most plants are content to gather energy from sunlight and nutrients from the soil in which they sink their roots. Some species, however, have taken up thievery as a lifestyle. Parasitic plants are those that take the nutrients they need to grow from other plants. Some rely completely on their hosts for nutrients, others are able to produce at least some of their own, while yet more can live on their own but steal nutrients if another plant is conveniently nearby. Furthermore, there are some plants and similar organisms that may seem to be parasitic, but actually do no harm.
Mistletoe is a common sight especially in the winter when trees' leaves have dropped. It relies on its host for water and nutrients, though it can produce energy from photosynthesis. Being evergreen has led it its adoption as a symbol Christmastime, and it has historically been important to other cultures such as the Celtic druids. Too much mistletoe can weaken a tree, and removing it can help to reinvigorate one that is struggling. Physical pruning is often the only method available for its removal, and this can be difficult on a tree of any size.
Dodder has a strange appearance, looking like someone threw a batch of angel-hair pasta all over a plant. There are ten different species of dodder in Florida and they may be found on a variety of host plants. This parasite is leafless, takes all it needs from its host, and cannot survive independently.  Though it germinates from the ground, it has no true roots. Controlling an infestation of dodder involves removing affected plants or at least pruning off the branches that are hosting the parasite. Herbicides will kill it, but they will also kill the host.
Ghost Pipe may be seen flowering from early summer through autumn, typically in woodland areas. It does not take its nutrients directly from a tree, but instead from mycorrhizal fungi. These helpful fungi attach to a tree and act like extra roots, assisting to absorb nutrients in return for energy from the plant. The ghost pipe helps itself to both nutrients and energy and does not bother to photosynthesize for itself, which gives it its stark white appearance.
There are also plenty of harmless plants out there, such as Spanish moss and resurrection fern, which grow on trees but are not parasitic. Lichens, while not plants, are similarly prolific on the bark of trees, but do no harm.
For help in identifying a potential parasitic plant, contact your local Extension office.